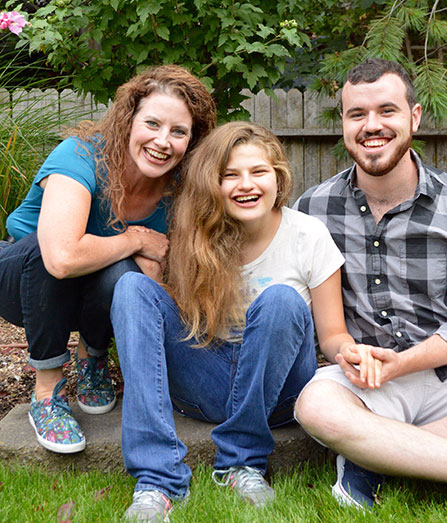 Janet
Janet is a mentor for parents caring for a child with bipolar disorder, mental health disorders, suicidality, Angelman syndrome, seizure disorders, global developmental delay, and/or rare diseases. She also has experience with a child that is non-verbal. She offers mentorship related to neurology and mental health care services, as well.
Janet has three children. Her oldest child struggled with mental health issues and suicidality. Kaity, her youngest child, has Angelman Syndrome, a rare disease that comes with accompanying issues such as seizures, global developmental delays, complete lack of expressive communication, and Raynaud's disease. Kaity is now an active young adult accessing supported living with a friend and roommate who also has a disability.
Janet is active in YES (Youth Empowerment Services), an Idaho-based children's mental health redesign program. As part of the parent mentor program, she looks forward to providing you with assistance and support on your journey.