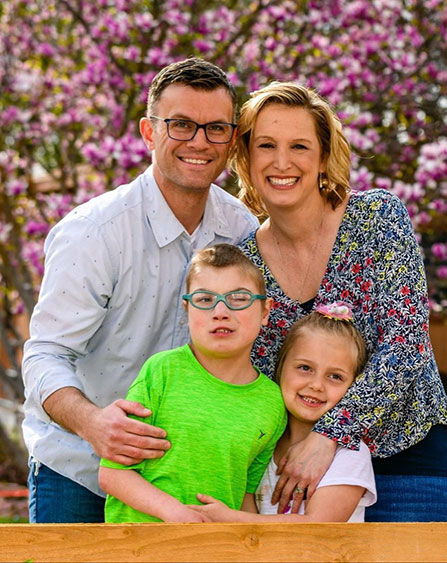 Corey and Shaina
Corey and Shaina are mentors for parents caring for a child with a congenital heart defect. They also offers mentorship related to cardiology and PICU care services.
We are the Hollis family: Corey, Shaina, Cade, and Juliet. Cade is our special heart baby! On the day he was born, he was diagnosed with a congenital heart defect called tetralogy of Fallot with pulmonary atresia. Before he was 10 months old, Cade endured four major heart surgeries, all performed in Nashville, Tennessee at Vanderbilt Children's Hospital.
We moved to Boise to be closer to Cade's grandparents, and to get Cade the intervention he needed for his developmental delays. Cade has had numerous outpatient surgeries at St. Luke's Children's. We are happy to assist any family in need of support!