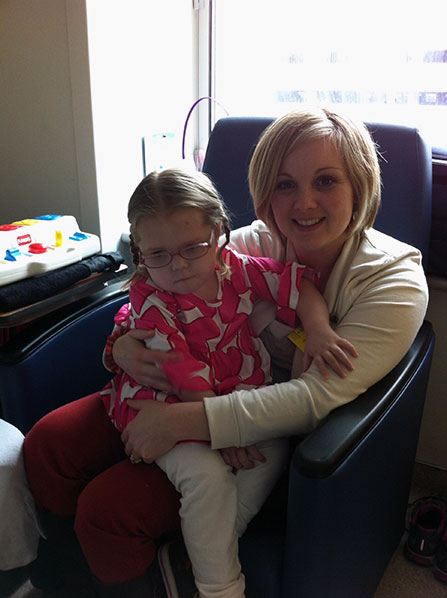 Bethany's seizures began when she was an infant 
Amy
Amy is a mentor for parents caring for a child with epilepsy. She also offers mentorship related to neurology and PICU care services.

Our youngest daughter Bethany had four status seizures from the time she was four months old until she was two years old. At eight months, she had craniosynostosis surgery and eye surgery to tighten weak muscles. She also started speech, physical, and occupational therapy for developmental delays.
When Bethany had her fifth seizure, she went into a coma for five days and had lost about 85% of her normal function when she finally woke up. She was cared for in the St. Luke's Children's Hospital pediatric intensive care unit (PICU) for 29 days. As part of her loss of function, she developed an unknown movement disorder which kept her from eating and required the placement of a feeding tube. Next, we discovered that she has celiac disease which caused more seizures despite her many medications and ketogenic diet.
We traveled to both Seattle Children's and Primary Children's for different tests and physical rehabilitation. Bethany's seizures continued to get worse, so we returned home. Bethany required round-the-clock care, including in-home nursing and an on-call transport team familiar with her unique situation and needs.