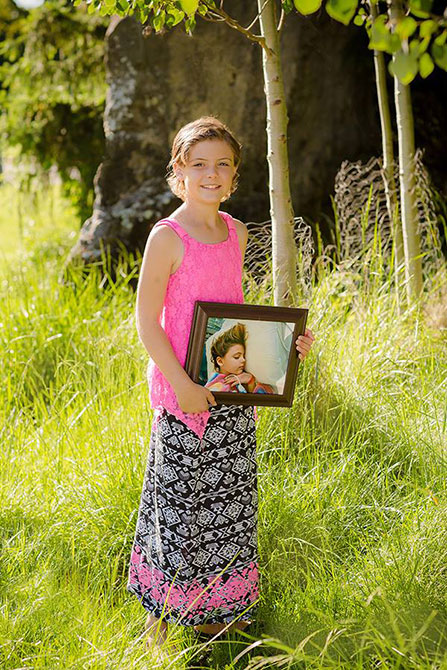 Savannah was nine years old when she was diagnosed with bone cancer. It was Christmastime when a tumor broke her arm; X-rays and MRI scans showed that most of her bones were infected with cancer.
Savannah endured intense chemotherapy and multiple surgeries. Through it all, her spirit has been an inspiration to many. Even in the hospital she told jokes, sang and danced, and always gave a good fight.
She has also been an inspiration to her friends and family for her attitude in fighting this battle, and she doesn't plan on giving up. In fact, don't be surprised if you catch her singing and dancing even on her worst days and chime in with her.
Because of her experience, one of her goals in life is to be a childhood cancer doctor. You can bet with her determination, she will!