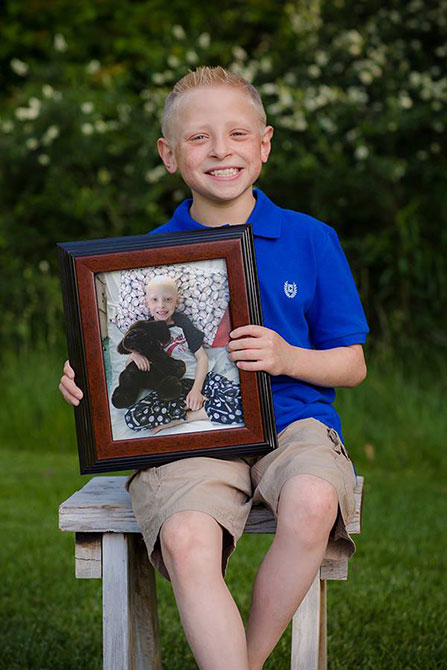 Garrett was seven years old when he was diagnosed with osteosarcoma, a cancer that develops in the bones. His treatment required chemotherapy on an inpatient basis, and during those times St. Luke's Children's Hospital became like a second home.
"It didn't take long to recognize the competent staff, knowledgeable doctors, and compassionate nurses that stood with Garrett and our family in his battle," says his mom. "We appreciated how patient they were, whether it was allowing Garrett more time to compose himself for a procedure or soothing him when he was scared."
The staff, doctors, and nurses cared for him and always did what they could to bring a smile to his face. His doctors took time to play guitar, work on a puzzle, or talk about his favorite LEGO creations, and they never seemed in a hurry to finish their rounds.
Every child's battle with cancer is different; some days Garrett's family was hopeful, and other days they were overwhelmed with fear. But they took comfort in knowing he was always surrounded by devoted people who genuinely cared about him.