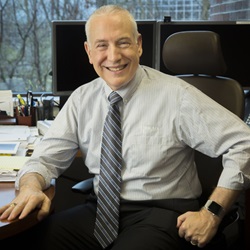 I think the world of Dr. Bart Hill, St. Luke's chief quality officer. Under Bart's leadership, we have become a national quality leader.
That said, we both see opportunity for additional improvement in an industry that is not reliably safe or high in quality. We are excited by the possibilities to improve quality, safety, reliability, access and affordability, and we are seeing early results of some of the innovative services and programs we have put in place to address these issues. Here with more is Dr. Bart Hill.
- David C. Pate, M.D., J.D.
---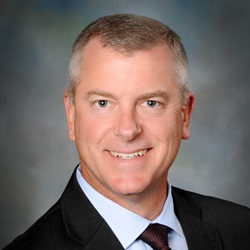 Our areas of focus going forward will be on improved access, affordability and quality of care for those we serve. They become cornerstones in supporting patient-centered care and St. Luke's promise to improve the health of the communities we serve.
Access to care means meeting the needs of the people in our communities and will likely include after-hours and weekend availability through platforms that specific groups prefer—online, telephone, portals, emails and in person. Such access will need to be convenient, efficient, user-friendly and affordable.
Health-care organizations such as Geisinger Health System in Pennsylvania and Henry Ford Health System in Michigan have leveraged innovation and technology to address access and have accounted for online scheduling for both primary care and specialists without referrals, walk-in clinics in convenient retail locations and e-visits for sharing and reviewing of biometrics like blood pressure and glucose levels. These approaches have improved patient access and resulted in 95 percent availability of same-day appointments and 30 percent reductions in time to make appointments.
St. Luke's has begun this journey, simplifying visit types leading to online scheduling and launching our Virtual Care Center. Opportunities to truly meet our patients where they want to be, with conveniences like e-visits, 24-hour access to lower-cost options, emerging technologies that provide health assessments and clinical advice through online interactions, remain.
Innovative options like e-visits, portal communications, walk-in clinics and after-hour urgent care options have the potential to increase access while lowering the cost of care when compared with traditional outpatient and emergency department visits. Making care more affordable is a given. Reimbursement will not be increasing, and the cost burden may increasingly force some people to forego receiving needed care. We cannot stand still in our commitment to reducing cost when it becomes the deciding factor for whether people seek care.
While both access and affordability are key parts of our next five years, improving the quality of our services remains paramount. We have achieved high quality for some years now, but it will not be enough to maintain at our current performance. There is a push throughout health care for improvements in quality, safety and experience, so we have to expect improvement to continue. Our challenge will be to innovate and accelerate our improvement so that we continue to distinguish our care because it is reliably safe and consistently of the highest quality. I believe it will be more consumer-centric, and patients' assessments of us on what is important to them (patient-reported outcome measures) will become an important component of how we are measured.
An example of where we have aligned access, affordability and quality is our "meds to beds" program and our Medication Access Team. The "access" in this case is not about being seen by a provider, but instead being able to access medications as needed to ensure better clinical outcomes and to avoid the potential for readmissions; experience has shown that 30 percent of patients leaving the hospital do not get their prescriptions filled or picked up, and the convenience and certainty of having medications in patients' hands when they leave the hospital increases the likelihood they will continue their drug treatment at home.
Our "meds to beds" program initially focused on patients with high-risk conditions for readmission such as heart failure and respiratory disease. It began in January 2016 at our St. Luke's Meridian facility and involved providing prescribed medications from our outpatient pharmacies. The program subsequently expanded to Boise and Nampa and included other areas of care. Now, about 1,900 prescriptions a month are filled and volumes continue to increase as the program expands; there is the hope that it can be offered to every patient entering a hospital with an outpatient pharmacy.
It's clearly a convenience for patients; 80 percent of those in our pilot "meds to beds" project opted in, and compared with a similar group without the service, there was a 3 percent reduction in readmissions. Both access and quality improved.
To support patients who cannot afford their prescribed therapies, we implemented the Medication Access Team (MAT) early this year. MAT works with the "meds to beds" and patient financial assistance teams and patients to get them access to the medications they need. They identify assistance programs and use a dashboard tool that tracks the process to get medications to the patient. The team also has been able enroll some in 340B Assist. That program is funded from the 340B program and allows us to provide patients medications at no cost in cases where other solutions have been exhausted or can't be identified.
Combined, these programs are providing about $1 million per month in value to our patients. Their costs are reduced, their access to medication is improved, and in a review of our diabetic patients in this program, their utilization of the emergency department for care and hospitalizations was reduced. Breaking down walls between programs has allowed us to hit all three areas of focus – access, affordability and quality – as we work to achieve our mission of helping people lead healthier lives.
As we approach the next five years, there will be considerable change, and I cannot even begin to envision it all. Because we have seen the potential and some early successes, and because of our creative staff and providers, I see exciting possibilities. I am excited about the opportunity to learn from others and innovate internally to create our own solutions for these challenges that best meet our communities' needs.
Much like a painting just taking form, the canvas is set and the specific image is now being envisioned. Over the next five years, we will learn from others and paint that canvas to reveal a finished work in 2025. Once completed, another new canvas will be started to move us into the future. This is the cycle of constant change that health care will experience going forward; it is a thrill and an opportunity to be part of the change.