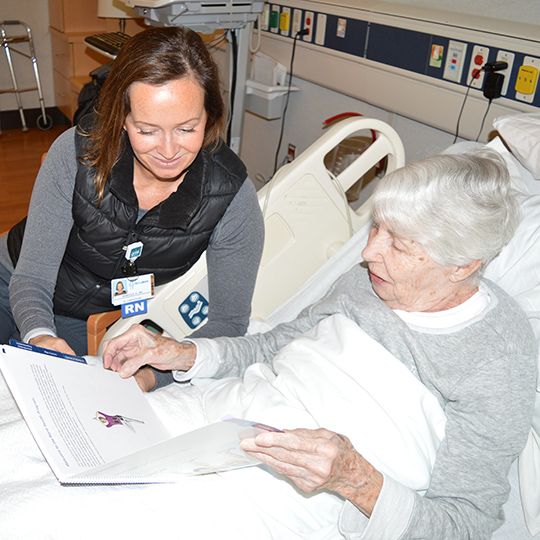 Idaho is home to one of the best health care organizations in America, which means Idahoans have access to the best health care.
St. Luke's Health System has once again been recognized among the 15 Top Health Systems as ranked by Watson Health.
This is the sixth year in a row the Idaho-based not-for-profit health system has received the national recognition. Winning it that many times back-to-back is a rare distinction considering Watson Health's stringent standards and how young the health system is compared with others. St. Luke's has only been a system for the last 13 years and is already ranked among the most well-known, longtime health care providers in the country, including the Mayo Foundation and Mercy.
Unlike most other rankings and awards, Watson Health conducts its work independently, without influence from the health systems under analysis. Health systems do not apply for consideration, and winners do not pay to market their recognition. Watson Health researchers rely on objective, independent studies and public data.
The 2019 report evaluated hundreds of U.S health systems and hospitals based on specific system wide clinical and administrative performance. Watson Health zeroed in on health factors like patient outcomes, patient satisfaction, length of hospital stays, costs per episode of care, complications and lives saved.
The top-performing health systems were recognized for superior performance in the following:
Saving more lives and causing fewer patient complications
Following industry-recommended standards of care more closely
Releasing patients from the hospital sooner
Fewer patient readmissions and fewer patient deaths within 30 days of admission
Shorter emergency department wait times
Lower Medicare beneficiary cost per 30-day episode of care
Higher scores from patients rating overall care
"This is a remarkable achievement and a testament to our commitment to high-quality, safe and cost-effective care. We are very proud of what this means in terms of safer care for our patients and the outcomes that we have been able to achieve," said Dr. Bart Hill, St. Luke's Health System chief quality officer.
Dr. Hill says what can't be adequately conveyed by those numbers is the concerted effort that St. Luke's team members put in across numerous hospital and clinic sites to ensure a standardized approach. The unity means patients get the best care, no matter which St. Luke's door they open.
"It begins with our people, all the staff and providers, who are dedicated, compassionate and skilled. We also know that combining motivated and skilled people with resources and training to develop their safety and quality improvement capabilities helps drive better outcomes," Dr. Hill said.
Contributing to St. Luke's top-tier ranking is the work it's done to:
Improve training for providers, leaders and staff though the new PACE (Partnering to Achieve Clinical Excellence) program.
Reduce healthcare-associated infections.
Incorporate more evidence-based practices.
Focus on achieving highly reliable outcomes with a concentration on zero harm to patients and staff.
Incorporate patient safety huddles.
Standardize care and treatment across the system for stroke, acute myocardial infarction and sepsis.
Improve hand hygiene.
Implement an electronic intensive care unit.
Transition to electronic health records across the system.
Implement technology to create actionable reports that provide focus and direction.
"Our ongoing commitment to deliver on our mission of improving the health of people in the communities we serve is our motivation to deliver the best possible outcomes. Our obligation to provide safe care in every action that we take reminds us daily that we are focused on achieving zero harm. There is no end to getting better, and failure is not an option," Dr. Hill said.
The 15 Top Health Systems study provides hospital administrators and boards of directors with crucial, evidence-based insights into the effectiveness of health system leadership, organizational performance and management alignment. Building on Watson Health's 100 Top Hospitals® balanced scorecard concept, this research allows health system leaders to understand how they compare with peers and national benchmarks in terms of quality of care, operations and patient satisfaction.
The public data that Watson Health looked to includes Medicare cost reports, Medicare Provider Analysis and Review (MEDPAR) data, and core measures and patient satisfaction data from the Centers for Medicare & Medicaid Services Hospital Compare website. More information on this study and other 100 Top Hospitals research can be found at:
https://www.ibm.com/watson-health/services/100-top-hospitals
.