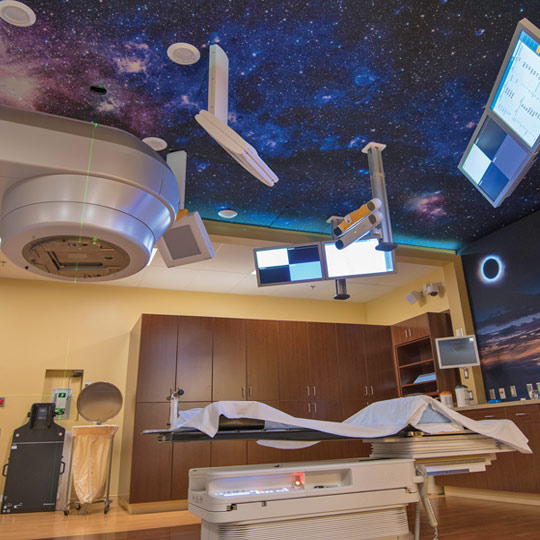 A Gift of the Heavens
St. Luke's lost a true pioneer of modern cancer care when Dr. Charles Smith passed away in July 2017. Dr. Smith, a radiation oncologist, was a founder of Mountain States Tumor Institute (MSTI), and his hard work and vision have shaped the care and services we provide today. In his 45 years as a physician, he helped make cancer treatment a more bearable, hopeful and positive experience.
Over his long career, Dr. Smith cared for patients throughout southern Idaho. But his heart was in Twin Falls at St. Luke's MSTI, now known as St. Luke's Cancer Institute, where since his passing the radiation treatment suite has been dedicated in his name. The suite features a celestial galaxy ceiling honoring Dr. Smith's love of astronomy and physics.
The ceiling—funded largely through gifts given in his memory—offers patients a stunning, realistic display they can view during radiation treatments—bringing them beauty and perhaps a bit of peace.