St. Luke's Virtual Care Center looks to the future at the one-year mark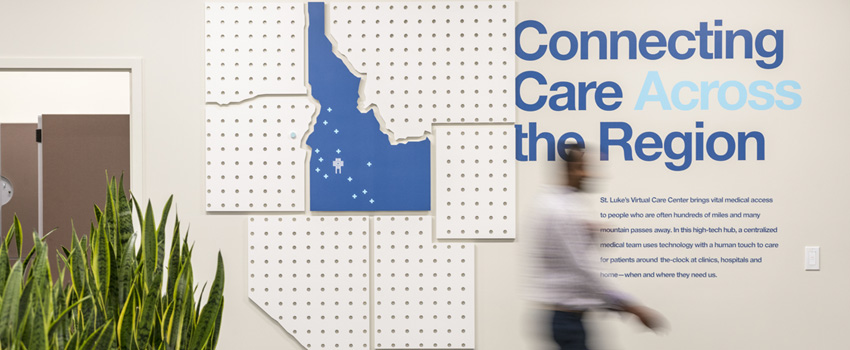 By Randall Post, News and Community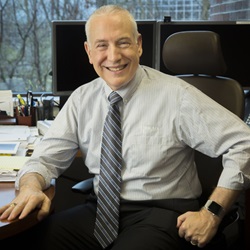 We are doing things today with telehealth that I couldn't have imagined when I was in practice. It's making a difference in the lives of our patients, and we know that we have barely scratched the surface. It is exciting to think of the future and the potential.
Here is St. Luke's Content and Communications Coordinator Randall Post with an update about our virtual care center team's early successes and vision going forward.
- David C. Pate, M.D., J.D.
---
Building a solid foundation.
For St. Luke's Virtual Care Center (VCC), that has been the team's first-year focus: moving into sparkling new space, building a strong culture, cultivating innovation and refining processes all while building and maintaining programs that improve outcomes for patients and lower the total cost of care.
In August, the team gathered to celebrate the center's first year. Staff members celebrated success stories and leaders shared what telehealth programs might be expanded or launched in year two.
It has been a busy year. Telehealth helped 125 patients across Idaho manage their chronic medical conditions at home using tablets and Bluetooth-enabled devices through remote patient monitoring (RPM). The teleICU cared for 6,084 patients. Ambulatory specialists saw 240 patients in McCall alone. The transfer center placed 34,470 patients in beds. And more than 32,000 patients who might not otherwise have successfully connected with the right resources were put in touch with caregivers.
All that said, it's the potential that's even more impressive; the center is running at about 20 percent capacity.
"We've been really diligent in choosing the right next step versus just trying to do everything all at once," said Krista Stadler, senior director of telehealth for St. Luke's Health System. "This ensures our efforts are focused and what we produce is of high quality."
Stadler's team seeks to ensure equitable access to care. When a patient walks into a St. Luke's facility, all of the health system's services should be available to them. That includes all the resources of the virtual care group, including the physicians, nurses and other clinicians who can visit with patients hundreds of miles away.
"Telehealth exists to supplement, support and extend the way that we deliver care," said Dr. Eric Rich, the center's medical director. "It doesn't exist to replace the way we deliver care."
St. Luke's virtual care improves access and outcomes for patients while improving the patient experience through choice and convenience.
"If we can provide equal access to services in all of the communities we serve in a safe, convenient and efficient manner, virtual care should be able to help decrease the cost of care for both the patient and the health system," Stadler said.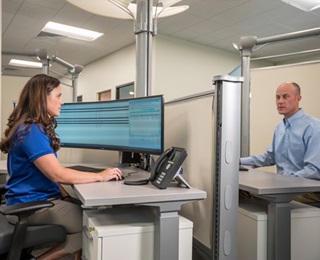 Care for McCall residents illustrates just how effective these approaches can be.
Research has shown that most of the patients who take advantage of the seven ambulatory telehealth clinics in McCall are traveling about 30 miles. Before those clinics were established, their option was either to wait for physicians' visits to the community or drive 100 miles to Boise.
Telehealth has not only opened up care access for rural residents, but optimized clinician time as well. St. Luke's providers routinely spend hours on the road to visit clinics in more rural settings. Telehealth has eased the amount of time providers spent commuting, meaning more valuable visit time is available for patients.
The McCall hospital expansion will serve as an incubator for additional telehealth services such as teleneurology and telebehavioral health, and St. Luke's is working to expand the digital reach to Fruitland.
Building external relationships
Since opening, the St. Luke's Virtual Care Center has hosted a multitude of health systems, legislators, trade groups and payer partners who are looking to the organization to learn, collaborate and partner.
"St. Luke's gains from these experiences and connections," Stadler said. "Health-care transformation is hard work, and there are great health systems working very diligently to find the secret to success.
"It is through these collaborations that we learn from others' experiences and share our own, which we hope advances the pace of health-care transformation throughout the country."
The team has countless stories of successful outcomes. Here are some that stand out.
Good catch
Nurse Anna Dillon recalls a memorable diabetes patient. On the first day of remote monitoring, the team found he was in an asymptomatic hypertensive crisis, with a blood pressure of 230 over 100.
"He didn't have another follow-up for six months," Dillon said. "He hadn't been hypertensive the last time he was seen.
"He had no symptoms, so he didn't know he was hypertensive. There was just no way this was going to get caught."
Working with his primary care physician (PCP), the man was treated in the emergency department and was able to return home rather than stay in the hospital. Through the remote monitoring, modification in lifestyle choices and collaboration with his doctor, the man is now managing his blood pressure and diabetes.
"We were able to catch it and treat it. His doctor reached out to us after and said he felt like this patient's life was saved," Dillon said.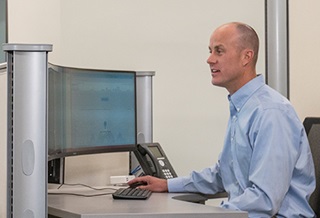 Winter in Wood River
Dr. Rich was working one night in the teleICU when a critically ill patient came into the St. Luke's Wood River emergency department. He was notified of the patient's need for critical care services by the transfer center, but due to significant weather, St. Luke's could not fly or drive the patient out of the Wood River Valley.
Dr. Rich, an intensivist, worked with the ED doctor and assisted with critical care consultation and guidance.
"We managed that patient through the night thinking, 'Oh, when the weather clears up, we'll get them to Boise,'" Dr. Rich said.
"But an even better scenario happened where the patient got better, came off vasopressors, came off life support and was able to stay in their home community and avoid a transfer to Boise," he said.
"It improves the patient's experience and definitely decreases costs."
Big-game hunting
Another early RPM patient had a problem with his heart rate and was contacted by the team's nursing staff. It was determined a medication needed to be adjusted.
"I don't have time. I'm going hunting," the patient said.
"That's OK. We're going to take care of this today," he was told.
"Well, I'm going hunting regardless," he said.
After a same-day visit, his care provider adjusted his medication and told him he could go hunting as long as he took his RPM tablet with him.
"He took his iPad and his Bluetooth stuff," Dr. Rich said. "He went hunting, did his daily health sessions out in the woods every day and transmitted them back to the nurses."
Team members say user-friendly technology has made patient participation in their own care possible.
"We have a greater than 95 percent satisfaction with telehealth visits," Stadler said. "Our data has shown that all age groups have responded favorably to the telehealth experience and to the availability of seeing a specialist in this new and convenient way."
What's next?
In the coming year, the team will focus on expanding existing programs such as RPM and ambulatory telehealth visits. New services related to support of patients in need of behavioral health will be launched within the next two years, and the possibility of technology-enabled consultations will be explored.
Significant infrastructure work to support virtual care is happening across the health system, including wiring and equipping all EDs to support existing and future on-demand clinical services.
With the foundation set, Stadler thinks about the big picture.
"One of the things that I truly believe is that, as humans, time is our most valuable resource," she said. "Telehealth can cut the time in which a person is tied up sitting in a physician's office, driving to a doctor's appointment or waiting for care in an ED.
"Telehealth gives the provider and the patient the opportunity to use that time in a more meaningful way," she said. "For some it may mean quicker access to a lifesaving treatment that results in less long-term deficits and more time with family.
"For others, it may mean more time to do what they love, like hunting."