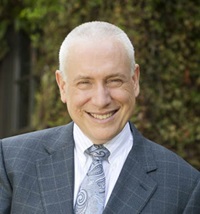 I can tell you as a general internist, specializing in treating the illnesses of adults, that children are not "little adults."
They get conditions and illnesses that adults do not, and their treatment needs to be specialized. Those with training in how to treat illnesses of children, like family physicians, pediatricians and pediatric subspecialists, are critical to their good care.
With Idaho's only children's hospital, we have learned the importance of having pharmacists with specialized training and expertise in how to treat children.
Here to tell you more about the role these specialized pharmacists play and how they are helping improve care for our youngest patients is St. Luke's Communications Coordinator Chereen Langrill.
- David C. Pate, M.D., J.D.
---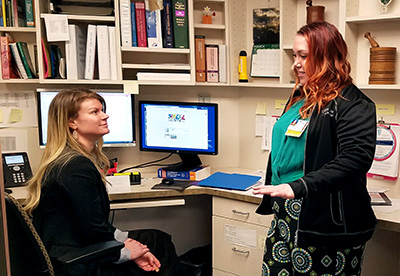 St. Luke's specialized care for young patients increasingly incorporates pediatric pharmacists, who are embedded at several locations to ensure precision and communication, increasing patient safety and reducing the risk of medication errors.
Pediatric pharmacists serve as advocates and educators for children and their families. They can recommend alternative dosage forms and provide specialized drug therapy monitoring. Three of St. Luke's pediatric pharmacists are board-certified pediatric pharmacotherapy specialists (BCPPS); they are the only pediatric pharmacists in Idaho with the certification.
Being equipped with the additional education that comes from board certification enables pharmacists to provide more comprehensive and complex patient care and to participate as members of multidisciplinary treatment teams.
"Pharmacy board certification has become a way for us to distinguish ourselves," said Debbie Mackenzie, lead pharmacist for the St. Luke's Children's hospital pharmacist team.
Pediatric pharmacists need to be detectives when it comes to their patients, because medication dosage for that population depends on numerous factors. The pharmacist must know the patient's medication history (and dosages of current medications), exact weight and any medical conditions.
"I'm a very Type A person, and I think that is why I love this job," said Krista Torrey, a Boise-based pediatric pharmacist.
Torrey, who joined St. Luke's in July 2017, was the first person on the team with the BCPPS certification. A pediatric pharmacist was added to the night shift starting in fall 2017; Torrey is one of two pediatric pharmacists who cover the overnight shift at the Boise St. Luke's Children's Hospital to ensure one person is always on duty.
Pediatric pharmacists working at night also provide telepharmacy services for St. Luke's locations in other areas where a pediatric pharmacist isn't working at night.
Communication is an important part of the job, whether the interaction involves parents, caregivers or other pharmacists. The challenges are vastly different than those with adult patients, for whom medication doses are typically standardized and have less variation.
Parents can help fill in details about a child's history. They also need to understand prescription instructions before the patient is discharged from the hospital. For those and other reasons, Mackenzie hopes to make family interactions and education more robust in the future. Right now, the pharmacists can work with parents to clarify medication being taken at home. They can also find out which pharmacy the family uses and connect with that pharmacy to make sure the new order is appropriate.
"A lot of times when families are admitted, they are scared," Mackenzie said. "They don't always remember to bring all the (medication) bottles with them, and we can help get that clarified."
A pediatric pharmacist is always on duty or on call to ensure someone is available to meet unique patient needs and to provide the expert feedback needed for pediatric care.
"Having 24-hour coverage allows us to have that face-to-face handoff, instead of leaving notes on the counter for people who come in the next day," Mackenzie said.
In October 2016, St. Luke's transitioned to one common electronic medical record. That transition enabled the pediatric pharmacy team to receive clear, easy-to-read orders from physicians via an electronic platform, rather than hand-written orders. Being able to view orders electronically saves time, because pharmacists don't have to double-check hand-written orders that might be difficult to read.
"I remember getting orders off the fax machine and it could be challenging to read it because of the handwriting or if the ink was low. Then we went to digital scans, which were clearer to read. But we still had to decipher handwriting," Mackenzie said.
The pediatric pharmacy team will get stronger in the coming months. More team members will sit for board certification, and Mackenzie (who also has a BCPPS certification) said they will continue to refine the way they communicate with families and the care team.
"The process of studying for the exam helped me see a lot more details about the care for our patients," she said. "It helped me get connected with guidelines that are published, the background behind them and how important it would be to our patients."