St. Luke's Family Crafts Care for Family Members with myStLuke's Records System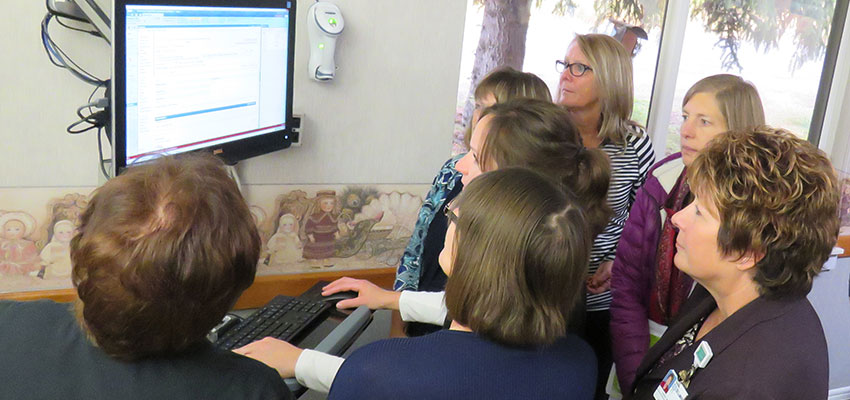 St. Luke's West Region Chief Executive Officer Kathy Moore drops in on simulation training by St. Luke's McCall team members.
By Dr. David C. Pate, News and Community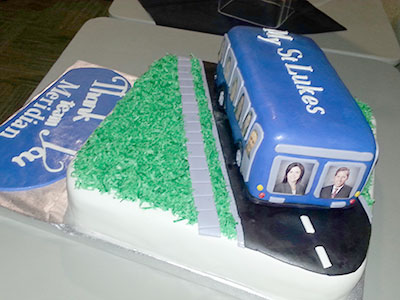 Individual achievements are important and meaningful, but nothing is more impressive than team accomplishments. When a team comes together, accomplishments reach a level no individual can match. And when that effort is on behalf of others, something near-miraculous becomes possible.
The work the St. Luke's team has done for patients on the long-awaited go-live implementation of myStLuke's, our common electronic health records system, is one of the greatest achievements in St. Luke's history. And of course, since St. Luke's is a community asset, owned and governed by the community, every decision and step has been on behalf of neighbors and friends, who also happen to be our board members, our patients and our physicians.
I have appreciated the way the team has put St. Luke's values into action.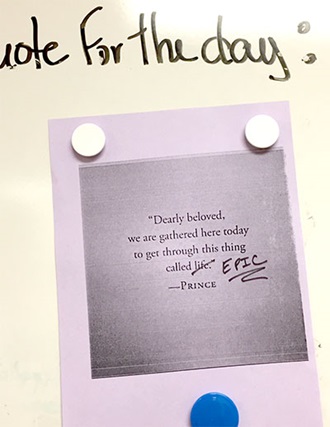 Integrity. We have had to be honest with ourselves and with each other as to our progress and our state of readiness for the go-live effort.
Compassion. I appreciate the way team members have cared for each other through this long and challenging journey.
Accountability. The way everyone has come together as teams and worked cross-functionally across the organization has taken us to new heights of organizational accountability.
Respect. We have had to have difficult conversations along the way, but in those conversations and during times of stress, team members have shown respect to colleagues across the organization.
Excellence. Management of a project with this scope and scale is very difficult and complicated. I am well aware of struggles other organizations have had in their implementations, challenges that have at times impacted patient care, the jobs of leaders and organizations' very stability. It makes me very proud to see the skill with which leaders from across St. Luke's Health System have come together to manage this project.
This is high-risk, complicated work, and I am so proud of the team's accomplishments, preparation and dedication. I know people have had to put in extraordinary hours at work at times and made personal and family sacrifices. It has been challenging to coordinate time for training when jobs and activities already demand so much.
But the St. Luke's family puts family first, and by that I mean the care of the families we serve. Everyone has one person top of mind: the St. Luke's patient. And we have understood that the common electronic health records system was only going to make St. Luke's great care even better.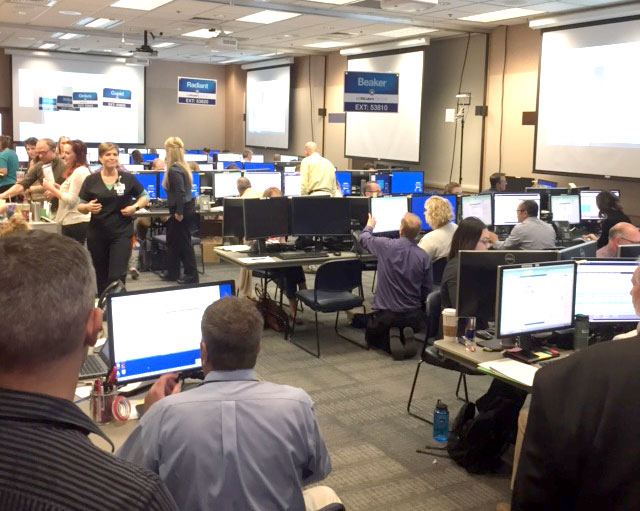 In the end, we will have achieved our vision of making care integrated for our providers and seamless for our patients. myStLuke's will serve as the foundation of our integrated delivery system. It will promote standardization, implementation of evidence-based practices and communication among providers. It will help us to avoid duplication, prevent adverse drug reactions and improve the safety of our medication administration through bar scanning of medications.
In a nutshell, myStLuke's is a patient-centered approach to care that will significantly advance our efforts toward becoming a highly reliable organization.
St. Luke's patients inspire the team and the St. Luke's team has inspired me. The team has demonstrated what makes St. Luke's so special – our care and caring – and through it all, team members have let their passion, dedication and excellence shine. On behalf of our boards, leadership, communities and patients, thank you to the St. Luke's family. Thank you very much. You are the best!