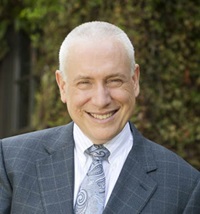 I can't believe it has been a year!
We went live with myStLukes a year ago, and it has laid the foundation for our work in transforming health care from volume to value.
Here is St. Luke's Communications Coordinator Chereen Langrill with a retrospective on myStLuke's in its first year.
- David C. Pate, M.D., J.D.
---
What were you doing on Oct. 1, 2016?
St. Luke's employees won't forget that date, because it represents a significant milestone in the health system's history.
It's when St. Luke's launched a new common electronic health records system, and in the past year, St. Luke's patients and providers have begun to see the benefits of the new platform in all aspects of care.
Here are some of the ways myStLuke's has impacted patient care:
Medication Safety
An eight-year Johns Hopkins study published in 2015 revealed that more than 250,000 deaths annually in the United States are due to medical errors; it is the third-leading cause of death in the U.S.
Patient safety simply isn't possible without medication reconciliation.
When a provider wants to prescribe a certain medication, it must be compared with a list of all the medication the patient is already taking. Without a common electronic health record, it can be challenging to see all the necessary information.
Thanks to myStLuke's the process is streamlined. Providers see all medications prescribed to a patient because that information is all housed within the same record and can be seen by any provider accessing the platform.
For example, if an elderly patient is transferred from the emergency department to a hospital room and then to a skilled nursing facility, all their medication records will transfer with them.
"We have, on purpose, put in extra steps where providers have to reconcile the medication, so when they transfer a patient from home to ICU to a hospital bed, we can know what they should be on at all times," said Sue Armentrout, St. Luke's director of clinical informatics.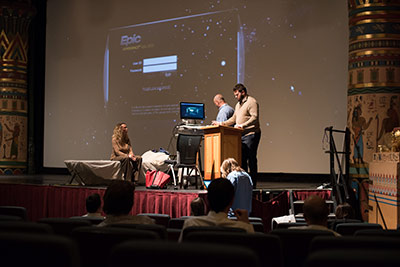 Patient Experience
A hospital visit is a stressful experience for patients and family members. It can be difficult to remember medical histories during an emergency or when a patient isn't feeling well.
A common electronic medical record means the medical history is always visible, even when the patient is seen by a different provider within the health system.
Without a common electronic health record, when a baby was born, the baby's information might be charted using one platform while the mother's information could be entered using something different. Those different systems weren't visible to providers, but today they can be seen by everyone. In addition, that information will continue to follow mother and baby throughout their care.
"This ease with which we can navigate through a patient's chart and previous care helps enhance the patient experience, provide safe medical care and ensure better continuity of care for each individual we see," said Dr. Rachel Thomas, St. Luke's Nampa emergency department medical director.
Sharing information between locations also is easier now. In the past, a provider in Magic Valley couldn't see what type of care a patient received at another location, such as Boise.
The improved visibility is a big win for patients and providers, according to Dr. Trevor Satterfield, a family medicine physician at St. Luke's Magic Valley.
"I think the patient experience has improved because of that information-sharing," he said. "Patients say 'I love that you can see that information. I saw my specialist in Boise and you can see my information.'"
St. Luke's Chief Medical Informatics Officer Dr. Neeraj Soni, a practicing emergency medicine physician, has heard similar feedback from his patients. They have expressed appreciation for the fact that he knows their history when he walks into their room.
"Treatment changes since their previous visit, any changes in their health, all of that was hard-to-get information before we were on the same record," Dr. Soni said.
Provider Communication
Communicating the plan for a patient's care must be crystal clear and easy to access. The implementation of a common electronic medical record offers another way for physicians and caregivers to communicate.
For example, patients needing a specialized set of resources (such as care advising or health coaching) can be designated and resources routed to them.
Treatment guidelines for specific conditions or procedures, called order sets, make it possible for physicians and others on the clinical team to quickly and safely map out how to deliver care. St. Luke's new electronic health record led to standardized order sets, meaning a provider in McCall now uses the same order set as a provider in Magic Valley. It eliminates duplication and saves time.
"I think the important part is that we came together as an organization and standardized those order sets and aligned them with best practices," Armentrout said.
Unifying the electronic health records system has enhanced the sense of community within St. Luke's, because providers from throughout the system are now working together, Dr. Soni said.
"Having a shared record forces us to work together in a way we didn't before," he said. "It's easy to call yourself a system but still have siloed workflows if you aren't on a shared record.
"The work it takes to maintain that forces us into collaboration around what is best for the clinical situation and the patient rather than remaining focused on what we do at each campus."