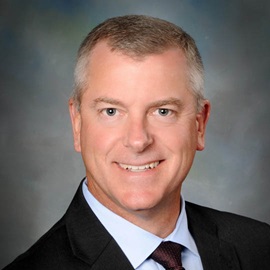 This is an interesting time for St. Luke's to be recognized for a seventh consecutive year as a top 15 Health System by IBM Watson Health, while we respond to the global COVID-19 pandemic that continues to directly impact our communities and our organization.
The achievement, shared this year as well by our Saint Alphonsus colleagues, is remarkable – as is our response to the needs of our neighbors, friends and colleagues. I can't help but think about both situations and the features they share.
Reflecting on what is common to both starts with people. St. Luke's dedicated and skilled staff members and providers are committed to providing the highest quality and safest care possible. They truly are heroes who come to work every day in the face of personal risk, because that is who they are. They set high standards in their daily work; being a safety net for our communities and a national leader in quality reflect that commitment to excellence.
The next common theme is our purpose: to improve the health of people in the communities we serve. Whether it is in improving our safety performance or providing lifesaving care, we are constantly focused on being the best that we can be when addressing our communities' health needs.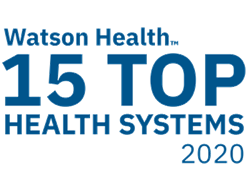 During this period of heightened COVID-19 activity, there have been adjustments we have needed to make, based on this focus on excellent care. Canceling elective procedures so that we could be optimally prepared to meet our communities' pandemic needs, and now, thoughtfully restarting our services, reflects our willingness to take actions that directly support our purpose. The people who look to us for care deserve the best that we can provide, and our entire organization stands behind that expectation.
For many years, I have appreciated St. Luke's willingness to evolve, change and continually improve. Responding to this pandemic has accelerated change at an exponential rate, and we are seeing our true capacity for change when faced with a challenge of this magnitude. Never being satisfied with our previous quality and safety results has motivated us to continually find ways to innovate and perform at higher and higher levels; I believe we will continue to change in positive ways.
And finally, when challenged, St. Luke's responds – and does so with everything it can. Over the past few months, that "all in" reaction has been incredible to see and to be a part of.
The seeds of this response have been germinating over many years; our leadership and board haven't settled. They have continually challenged us to not accept "good enough" and to find ways to become safer and to strive for zero preventable harm. Now we are seeing that response, focused on the challenge of serving our communities' greatest needs.
To every member of the St. Luke's team: You have each contributed to us being a national leader in quality for seven consecutive years, and we owe you our appreciation. You have helped prepare us for this moment.
And to each of you responding to this pandemic today: We owe you our deepest gratitude for stepping into the roles of heroes. Thank you all for being there when you are needed the most.