Dental care, substance and tobacco use make St. Luke's Community Health Needs Assessments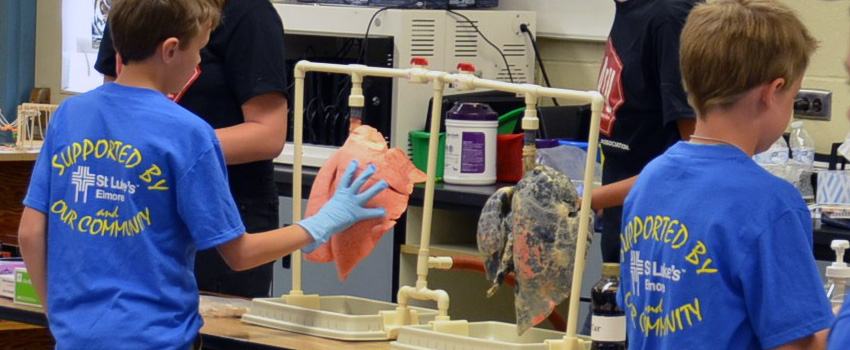 By Alexis Bennett, News and Community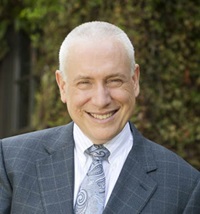 St. Luke's Health System prepares Community Health Needs Assessment reports every three years for the communities we serve. These comprehensive reports are a treasure trove of information about the health challenges faced by our friends, families and neighbors.
At a time when the national discussion concerning health care is on who to cover and what benefits should be provided, policy makers have completely missed the obvious: As a country, we cannot afford to ignore the factors that are driving increasing numbers of people to require expensive health care, now and in the future. We must devote sufficient resources to address obesity, mental health, oral health, drug and tobacco use, and now, vaping.
St. Luke's is identifying these patterns in our communities and looking for new and additional ways to partner with many organizations to improve the health of our friends and neighbors. Here to tell you more is St. Luke's Content and Communications Coordinator Alexis Bennett.
- David C. Pate, M.D., J.D.
---
Obesity, diabetes and mental health are among the most significant health needs in Boise, Elmore, Jerome, McCall, Meridian, Nampa, Twin Falls and Wood River, communities and counties where St. Luke's hospitals are located.
That's according to St. Luke's Community Health Needs Assessments, updated every three years in partnership with local organizations to provide guidance regarding the health system's programs and services.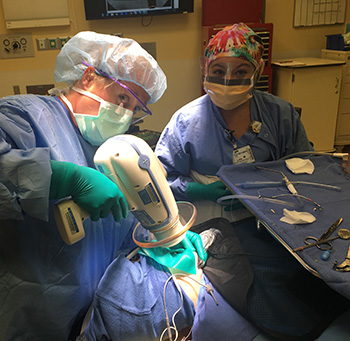 And while those health challenges have regularly appeared in years past, emergent issues are also making their way into the assessments.
Improved access to affordable dental care, for example, was identified in Wood River and McCall.
"In Wood River, there is only one dentist that accepts Medicaid," Director of Community Engagement Erin Pfaeffle said. Having only one dental provider limits appointment availability, so Medicaid recipients must wait to be seen, travel to Fairfield or the Magic Valley for services or go without. McCall residents face similar circumstances.
Because tooth decay and neglected dental hygiene can lead to infections, abscesses and other health challenges, St. Luke's has begun to focus on what can be done to offset gaps in care.
St. Luke's patient access specialists have enrolled patients in qualifying insurance plans and helped them tap into assistance funds. Last year in McCall, two patients were able to use the Complex Care Fund to finance dental care and other needed medical services. And St. Luke's community managers are looking for inspiration from programs outside of their areas, including Your Special Smiles, a program for special needs patients, and First Teeth Matter, an education and preventative dental service program presented in partnership with the Centers for Disease Control.
Drug and tobacco use
Also of concern are drug use and tobacco use. In Elmore County, adults use tobacco at nearly twice the rate of state and national averages, at 30 percent of the population.
St. Luke's partners with the Central District Health Department and Teens Against Tobacco Use (TATU) to address the issue through community education and has made free cessation programs available to patients. St. Luke's lifestyle medicine also has had success with its tobacco cessation counseling services. The program has helped patients quit smoking, vaping or using chewing tobacco through one-on-one sessions using evidence-based practices.
Telephonic tobacco cessation health coaching will soon be available for free to patients in Elmore County as a pilot through a community health model similar to the way the mobile mammography unit operates. This will allow specialists to serve rural residents remotely. And while tobacco use is of particular concern in Elmore County, vaping is a growing issue in all areas that St. Luke's serves.
Equally alarming is substance abuse. Drug use is an identified concern in four of seven CHNAs. And there is mental health, an issue in all seven areas.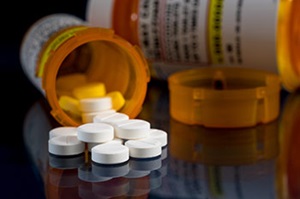 For the first time, drug use is separated from mental health as a health concern in the CHNAs; in the past, the two have been combined under the umbrella of mental health because drugs, much like alcohol and tobacco, often are used to self-medicate underlying issues. The relationship doesn't necessarily apply, however, when it comes to opioid use, which has become a national epidemic.
"Opioid use is one of our largest drug misuse problems," said Mark Murray, director of community health. "People taking opioids often start using them as prescription pain medications and did not have a mental illness to begin with. The root cause of taking opioids is not as likely to be mental illness."
In July 2019, St. Luke's joined the Pain Affinity Council, a multi-disciplinary team of St. Luke's staff and leaders and members of the community focused on pain management strategies, as its community health partner to work on opioid misuse and dependency.
Central District Health hopes to use a one-year federal Rural Communities Opioid Response Program Planning Grant to support outreach and education in the McCall area, among others. The funding is part of the national Department of Health and Human Services Five-Point Opioid Strategy to assist rural organizations in reducing opioid overdoses.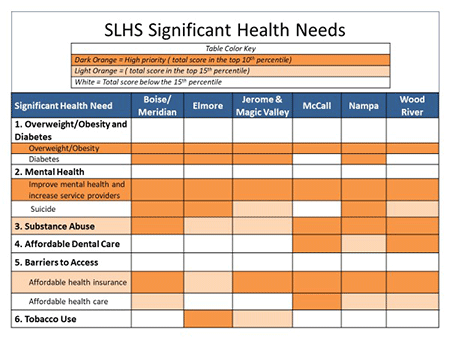 Looking beyond the data
The CHNAs are effective at pinpointing health needs in communities. The St. Luke's Community Health team then digs deeper to identify the social determinants of health that drive the patterns.
"The CHNAs are one tool that we use to account for the health of our communities," Pfaeffle said. "They provide data to help us understand trends and prevalence."
Many of the issues identified in the CHNA are often a result of a lack of coping mechanisms. By building resilient communities, St. Luke's hopes to make a dent in priority health needs in all regions.
"St. Luke's is also seeking to develop strong partnerships with community stakeholders already working to address social determinants of health in the communities we serve," said Dr. Alejandro Necochea, St. Luke's Health Partners medical director.
As St. Luke's continues to implement its value-based care model, reducing the cost of and need for services by building healthier communities is a priority. The Centers for Disease Control and Prevention estimates 90 percent of the nation's $3.5 trillion in annual expenditures are for people with chronic and mental health conditions.
"St. Luke's is laying the foundation to focus on keeping people healthy, rather than just treating them when they are sick, by shifting a large book of business to value-based care and investing in a community-health infrastructure," Dr. Necochea said.
"As a country, we have spent tons in hospitals, ICUs, emergency departments—the most expensive locations to deliver care—and we have not emphasized primary and preventive care."