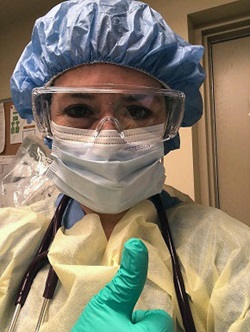 Each spring, St. Luke's Treasure Valley, Elmore and Magic Valley health foundations send fundraising letters to patients and friends, inviting them to make charitable donations in honor of National Doctors Day.
This year, COVID-19 stopped the presses.
But while the pandemic changed virtually everything about us, one thing remained the same — in the face of great adversity, St. Luke's dedicated physicians, nurses, clinicians, housekeepers, food services and other team members have steadfastly shown up, answered the call and continued putting patients first. And that compassion, determination and unwavering commitment has not gone unnoticed by the people we serve.
More than 420 donors (over half of them new, first-time donors), responded to our foundations' appeal by making charitable donations to St. Luke's COVID-19 Response Fund, many in recognition and heartfelt appreciation of team members.
"Our community is an extension of our care team," said Jeff Cilek, St. Luke's Health Foundation executive director.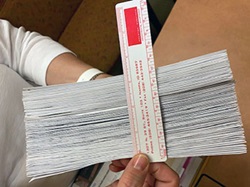 Just some of the responses to the foundations' appeal.
Philanthropy is filling a crucial role in St. Luke's fight against COVID-19, by providing critical resources to support new and urgent clinical needs to help slow the spread of the virus and save lives.
Donor generosity in the early stages of the pandemic made it possible to purchase significant quantities of personal protective equipment and supplies to help keep clinicians safe. New technology and equipment, including thermal scanners, UV light filters and digital tablets for patients' use, have also been deployed across the system thanks to donors.
With infection rates on the rise, so too are stresses on our hospitals' care capacity and caregivers. Times like this make caring for one another – physically, emotionally, mentally and spiritually – extraordinarily important. We're all in this together. We're stronger together.
Read the messages of gratitude, encouragement, care and concern expressed by St. Luke's patients, friends, donors and champions — from their hearts and in their own words.