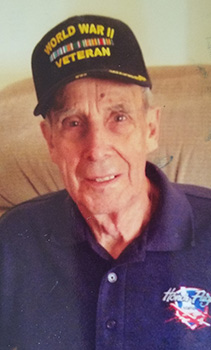 Since 2013, World War II veteran Cliff Venne has spent several afternoons a week visiting patients as a St. Luke's Hospice volunteer.
At 93, he's Boise hospice's oldest volunteer.
"Some people don't have family that visit them," he said. "As long as I'm healthy and capable, I'd rather be off doing good things."
Volunteers like Venne give patients and their caregivers a break and welcome distraction from day-to-day care.
He especially enjoys going for walks with patients.
"I can still walk and push a wheelchair," he said. "You can tell the difference when they're outside because they don't get out often."
As a former serviceman, Venne is often asked to visit St. Luke's veteran patients. For him, it's like seeing old friends.
"We can talk about the same thing every week and it's still new," he said.
Venne served in the U.S. Navy from 1943 to 1946 aboard a minesweeper that patrolled the Pacific theater.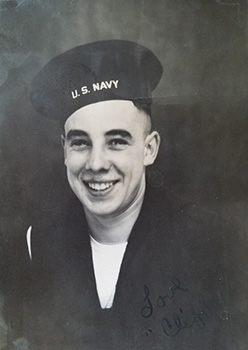 After discharge, he became a teacher. He taught abroad at American schools on military bases throughout Europe and Japan before settling with his family in Wisconsin.
When their kids were grown, he and his wife traveled visiting every state before settling in Boise.
When not volunteering with St. Luke's, he speaks at Nampa's Warhawk Museum with the bridging generations program. The program brings area kids to the museum to learn about U.S. military history.
On Veteran's Day this year he and a group of museum volunteers will speak at Ridgevue High School, home of the P-40 Warhawk.