2019 St. Luke's President's Award honorees represent 23 facets of excellence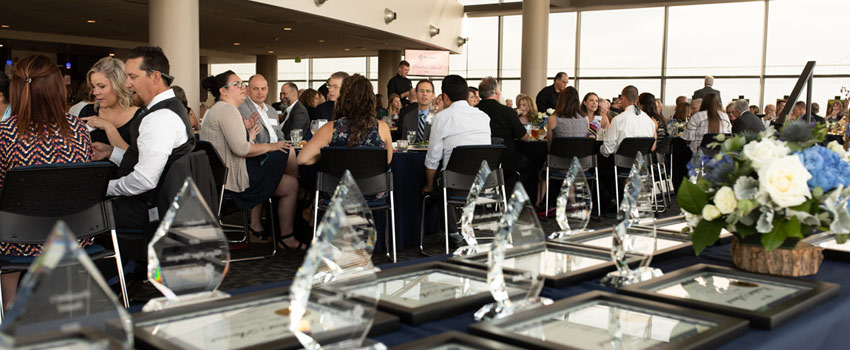 By Dr. David C. Pate, News and Community
A renowned chef, nurses with a knack for teaching and training, physicians who are champions for the underserved and the overlooked – I have the great privilege to work among them daily and to honor them with this year's St. Luke's Health System President's Award.
The St. Luke's difference is real, and this year's 23 honorees exemplify that very rare spirit that I believe we have in our organization that makes us so very special.
It's challenging to choose every year from among more than 14,400 St. Luke's team members. Many wonderful people are nominated annually by their peers for this top system recognition.
President's Award recipients demonstrate excellence, epitomize our mission and vision, function at and promote the highest level of employee and physician engagement, help to ensure a superior experience for our patients and their families and strive to exceed expectations for everyone. This year's honorees, profiled below, are striving to help us reinvent the way we do our work so that we can improve the quality of our care and lower costs to keep world-class health services close to home.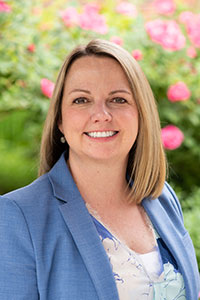 Jody Acheson
Nursing Manager, St. Luke's Mountain States Tumor Institute
Jody has vision. She thinks big, and then she thinks bigger. Project Manager Bentley O'Neill nominated Jody and noted that when she could have been content with our autologous bone marrow transplant program, she aimed for far more.
The result is our allogeneic bone marrow transplant program, which is making a profound difference in the lives of patients who formerly would have needed to travel to Seattle, Salt Lake City or elsewhere for this life-saving care.
Jody's a powerhouse in the nursing community as well, working on her doctorate of nursing practice degree at Boise State, staying very involved with the Oncology Nurses of Southern Idaho as president elect and authoring content for a textbook that the Oncology Nursing Society is participating in.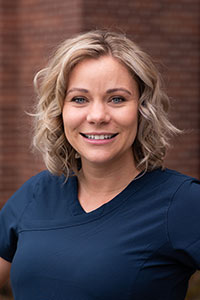 Joyce Alexander
Nurse, St. Luke's Nampa
Joyce has taken our idea of adding value for patients and is running with it. She is a tireless diabetic educator and volunteer. In one instance, she worked very closely with a patient who was living in a group home. She made up a "red, yellow, green" game so that he could manage his blood glucose levels by checking the colors. Truly patient-centered care!
Joyce has been just as helpful a resource for her colleagues as a floor nurse and as a certified med/surg nurse whose skills were pivotal as Nampa opened.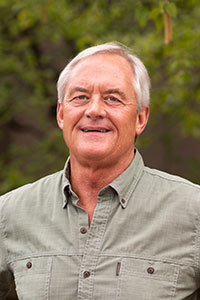 Mike Birkinbine
Supply Chain Manager, St. Luke's Health System
As the result of Mike's work in large part, we are seeing success in inventory control and waste reduction.
His watchfulness does not stop there. At one point, an unknown hazardous material was found at our McCall hospital. Mike stayed late into the night to help responders, both with his expertise and with practical comforts as temperatures dropped.
He's a guardian of the community as well. He helped start the St. Luke's McCall Invitational Golf Tournament years ago and continues to make sure this community tradition succeeds. He's been known to see patients to their cars and to sleep at the hospital during busy holiday periods, just to make sure everything is in order.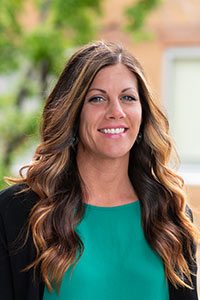 Jaki Claunch
Senior Practice Manager, Trinity Mountain Medical Clinic, Mountain Home
Jaki is our clinic manager in Mountain Home, and so much more than that. She has worked on our phone processes so that patients get timely responses. She has staffed St. Luke's tents at multiple community events.
She has facilitated sports physicals for the young people in town and helped to put together everything from career days to suicide prevention efforts. Recently, she has been very instrumental in putting together our quick-care services.
For Jaki, it's personal; she's a Mountain Home High School graduate. And staff members know just how much community means to her; she makes cards for team members' birthdays.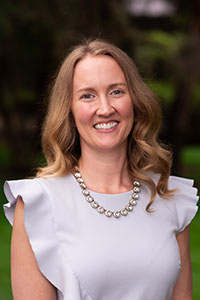 Mary Cronin
Associate Vice President Operations, St. Luke's Health System
Here is a short list of the projects Mary has worked on only in recent months and years: standardized lab testing and cost containment; the purchase of the Washington Group Plaza complex and all of the staff moves associated with that; the sale of our Shoreline property, and all of the moves associated with that; logistics of moves around the Boise downtown campus. And many other initiatives, all carried out with a cheery, sunny disposition, a sense of humor and infectious enthusiasm.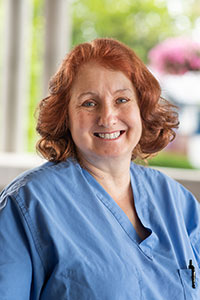 Cheryl Gardner
Nurse, St. Luke's Jerome
When her pediatric patients lose teeth in the operating room, Cheryl makes sure their parents get quarters so that the kids know the Tooth Fairy did not forget them.
She's the first to jump in with exceptionally large call loads and to help cover OR cases when she might otherwise be off. Without Cheryl, labor and delivery services in the community and operating the OR at Jerome could be problematic.


Caitlin Gustafson, M.D.
Family Practice Physician, Payette Lakes Medical Clinic, McCall
Dr. Gustafson is a champion of pregnant women and their babies, and she is raising the bar when it comes to our neonatal care, especially in rural settings.
She is the physician leader for McCall's OB and med/surg wards and pediatric care delivery, founder of a course in basic life support in obstetrics, instructor in neonatal resuscitation, founder and leading participant in the Perinatal Critical Access Hospitals Collaborative and co-founder of a family medicine OB fellowship program for rural physicians.
She routinely initiates training, designs training, trains other physicians and medical professionals and makes sure she herself is trained up to ensure the best outcomes for newborns, mothers and all of our patients.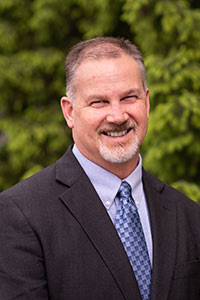 Nolan Hoffer
Senior director, St. Luke's Rehabilitation, Inpatient Operations
St. Luke's has Nolan largely to thank for the successful transition that has incorporated the Elks rehabilitation functions into our organization.
This was a complex and fast-moving project and there was lots to do after the mechanics were achieved to make sure the team really felt at home as part of the St. Luke's family. Nolan has worked tirelessly to ensure a healthy team culture in alignment with our shared mission and values, even as he has taken on such challenges as post-acute medical care in community skilled nursing facilities. This is new territory for St. Luke's; Nolan is helping to form our strategy for long-term care.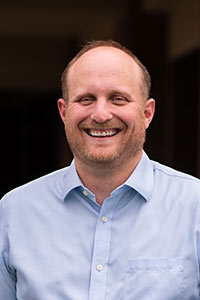 David Hulbert, M.D.
Family Practice Physician, St. Luke's Clinic, Treasure Valley
I think those of us in health care generally subscribe to the idea that we should try to leave things in better condition than we found them in, and no one models this philosophy better than Dr. Hulbert.
He has worked to improve our common electronic health records system, trained physicians and providers in the use of the platform, volunteered to represent physicians on the design team and driven all over our region to support colleagues in adoption and use of the Epic tools.
He is just as dedicated to his patients. He maintains a panel much more heavily tilted toward Medicare and elderly patients than many physicians. Medical students, for whom he routinely offers clinical rotation opportunities, benefit every much as his patients do from his exceptional attention.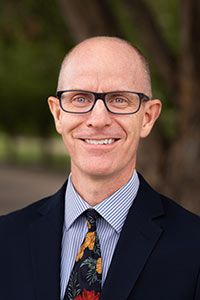 Mark Kropf, M.D.
Family Practice Physician, St. Luke's Clinic, Treasure Valley
Dr. Kropf's caring and compassionate approach is moving the needle. A1C results among his diabetic patients have continued to improve year over year, and he is every bit as kind and caring to members of the staff and community.
He has been known to scrape snow and ice off employees' cars and to make sure his clinic team is safe and secure at all times. He is active in his city, his church and among young people, and he spent Thanksgiving serving meals to the needy at a soup kitchen.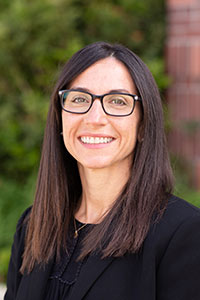 Marisa Lunghofer
Service Line Program Manager, Pediatric Trauma, St. Luke's Health System
For years, we have been laying the groundwork for a pediatric trauma program. We went live with that program recently, in large part due to Marisa's efforts.
She is a champion for children and their health, and she has gone all out to bring our ED, PICU and peds clinicians together and keeping the team on track to write an entire training manual for use by more than 300 physicians, nurses and other program participants and leading drills. Her enthusiasm for our work and our mission is contagious.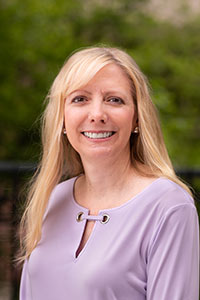 Clementine Mehrens
Manager Pharmacy Business, St. Luke's Boise
Clementine is a team member who is not on the front line of care but who can clearly see how what she does has a direct impact nevertheless.
She came to us with a background in finance and a familiarity with pharmacy, and her laser focus on our participation in the federal 340B medication discount program has changed the game, for us and for many patients.
Because of her involvement, our patient 340B assist program has been recognized as a national model. She continues to find opportunities to support our patients and her colleagues in navigating the challenges of medication costs and regulations.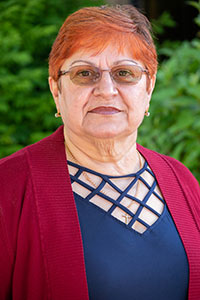 Violet Nahapet
Care Adviser/social worker, St. Luke's Health Partners
Violet emigrated from the former Soviet Union in 1992 as a single parent of two young children. She worked three jobs to support her family; because her master's degree in education was not recognized, she found work as a dishwasher and a bookkeeper.
She went on to earn her master's degree in social work and started with what is now St. Luke's Magic Valley in 1999. Quietly, often anonymously, Violet is the first to get a coat, personal supplies, food or a blanket for a patient in need. During one home visit, she discovered a very high-risk patient living without heat or electricity.
She worked with the patient's church community to solve food and other problems and with her primary care provider to address medical and medication challenges. With Violet's support, the patient's progress has been astounding. The patient has found work, experienced a turnaround in mental and physical health – and credits Violet for the comeback.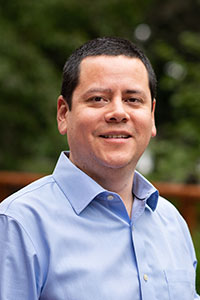 Alejandro Necochea, M.D.
Medical Director, St. Luke's Health Partners
Dr. Necochea has that rare ability to simultaneously see both the forest and the trees. In his work with St. Luke's Health Partners, he is focused on population health and how we can most effectively deliver top-quality care to populations, but he never loses sight of each individual person who is touched by our services.
He has spent inordinate time mapping our care coordination and care management activity and has been tireless in his work to connect with independent physicians associated with our network to ensure seamlessness of services and care for patients.
And he is a powerful role model and shining example of St. Luke's values in the community, working with Genesis Community Health, Whittier Elementary School and other institutions at pivotal intersections of human well-being.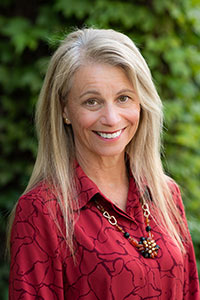 Patty O'Neill
Clinical Educator, Nursing Education, St. Luke's Boise
Patty is the heart and soul of the Boise Emergency Department. She's been with the ED for a decade and became the unit-based educator four years ago.
She never misses a teaching moment during a huddle, in a staff meeting or through an email. She's just as dedicated to the life of the larger community as she is to our patients. She's done medical mission work in Honduras, foodbank work in Boise and work with youngsters attending Camp Hodia, where kids with diabetes can lose their worries and have fun.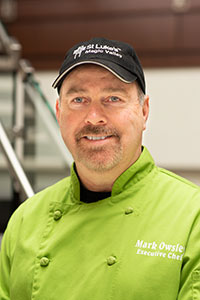 Mark Owsley
Chef, St. Luke's Magic Valley
Mark Owsley previously served as the executive chef at the Owyhee Plaza Hotel and was named best chef, people's choice and critic's choice at points throughout his two decades there.
When people think of "hospital food" in the Magic Valley, they mean Mark's stellar take on fresh, delicious, gorgeous and healthy dishes and meals. Among other things, his talents are making a positive impression on patients, saving us significant resources in avoided food waste and helping improve the lives of many of our most complex patients through cooking classes and demonstrations.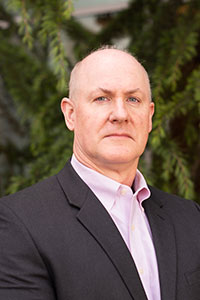 Clifford Tenley, M.D.
Internist, St. Luke's Clinic, Internal Medicine, Treasure Valley
Being a chief of staff at any hospital, at any time, is hard; Dr. Tenley has led with grace, elegance and an amazing amount of compassion.
His dedication to the medical staff and their engagement has been every bit as complete as it has always been to his patients. He has truly been present, listened, established additional communication channels and built solid and lasting relationships to make sure his colleagues receive the support and resources they need to address emotional, challenging work.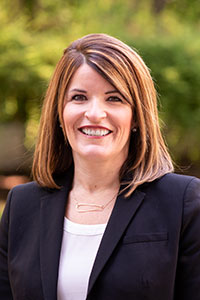 Allegra Thompson
Human Resources Director, St. Luke's Health System
Much of Allegra's work in recent months has centered on our medical division, and ensuring that leaders and members of that division are heard and represented. She is known and welcomed as a solutions-oriented collaborator.
She has mentored her HR colleagues and goes out of her way to look for opportunities to engage and inspire the entire St. Luke's team.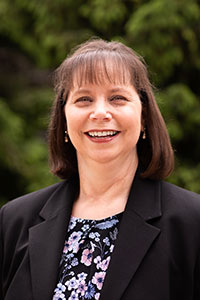 Heidi Thompson
Medical Staff Services Director, St. Luke's Health System
In her nearly four years with us, Heidi has worked to align and standardize work and processes within our medical staff offices and functions. This has involved bringing massive numbers of policies and bylaws together, corralling reams of documents and hundreds of people and ensuring a place at the table for everybody.
She has jumped in to support whenever and wherever called, and has been vital to our presence in some of our locations on occasion. She has been a mentor and partner many times and in many situations.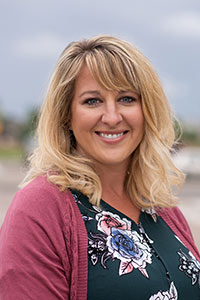 Britany Warner-Briscoe
Practice Coordinator, St. Luke's Clinic, Fruitland
Britany was instrumental in Fruitland even before there was a clinic and she's been an exceptional clinic coordinator there, every step of the way.
She helped us set up, stocking, unpacking, cleaning and developing work processes, became the trainer for every new employee and then trained herself to lead occupational health testing efforts.
Britany was born and raised here and has understood the importance of growing our own talent, so she has worked to ensure the success of the medical assistant program at Treasure Valley Community College.
She is also the friendly face of St. Luke's at health fairs, flu shot clinics and other outreach events and has been a regular supporter of fund-raisers to support MSTI's Fruitland patients.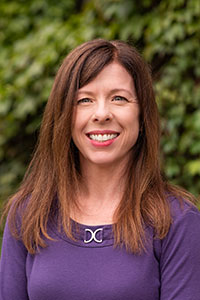 Kim White
Child Life Specialist, Pediatric Oncology, St. Luke's Mountain States Tumor Institute
One of Kim's crowning achievements is St. Luke's Children's Hospital School. She researched the idea, partnered with Dr. Eugenia Chang and Foundation and community supporters to develop the program and saw her vision realized when the school opened 15 years ago. We now have three teachers and we have helped thousands of children with direct instruction, coordination of in-home services, individualized education plans and other support.
She has worked with Boise State to bring the Broncos football players to visit patients and vice versa, making opportunities for families to be "On the Blue with BSU," and she has partnered with Boise Rock School, the Boise Zoo and the Idaho Shakespeare Festival to widen our pediatric patients' window on the world.
This year, I snuck two additional honorees in. It was a stealth operation; these two keep a very sharp eye on me.
The recipients that I surprised with 2019 President's Award certificates, pins and trophies were Roya Camp, St. Luke's director of content and communications and my blog editor; and Natalie Johnson, my executive assistant. Together, these two keep my office going, keep me on time, keep me organized and keep all the balls in the air. They like to be behind the scenes; this was my opportunity to turn the tables on them!
I am so proud of each and every one of this year's President's Award recipients. Each is a role model in the truest sense. I believe their dedication, expertise and constant quest for the highest level of excellence are things to which we can all aspire.