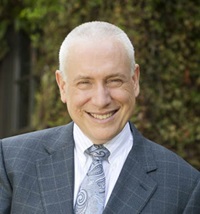 Besides the malaligned incentives created by fee for service, one of the biggest downsides of that reimbursement methodology is that it produces fragmented care. With fee for service, providers are paid for defined visits, procedures or hospital stays but not work that might occur between visits. That is why, when I was in practice, I treated patients at appointments that were months apart, even though their disease or condition continued between visits.
The nature of fee for service also is that we typically only have time to address one problem at a time during a visit – again, an outcome of the incentives created under fee for service. Pay for value really changes the incentives and best promotes doing whatever it takes to improve outcomes and lower the total cost of care, including meeting patients' health care needs in between visits to keep their diseases and conditions under control to avoid costly complications and avoidable emergency room visits. This has led to our patient-centered medical home model of care. Here with a report is St. Luke's Communications Coordinator Chereen Langrill.
- David C. Pate, M.D., J.D.
---
A team-based care approach introduced in McCall and some other rural St. Luke's locations is serving as a springboard to launch similar efforts at other St. Luke's clinics.
Sometimes referred to as a patient-centered medical home, the approach emphasizes care customized for each patient. This comprehensive, coordinated care incorporates various providers based on patients' needs, such as prevention, acute or chronic disease or behavioral health. A team of health professionals housed in one location can help patients avoid unnecessary emergency room visits and reduce the cost of their care.
Instead of a single-visit, single-provider approach, it is more of a big-picture focus. The team can triage, assess and help navigate for each patient's best outcome.
"Team-based care is an important strategy as we shift from a volume-based model to one that is value-based," said Lucy Dennis, vice president of operations for St. Luke's physician services. "It improves patient outcomes and drives up patients' perceptions of the value of their care. And it has the added benefit of supporting our physicians by preventing burnout and reducing stress."
Team-based care makes sense for a community like McCall, where the population is approximately 3,000 and there are limited medical services available. In McCall, St. Luke's has two clinics recognized as patient-centered medical homes. In 2014, practice manager Don McKenzie led the effort to adapt the patient-centered care model at St. Luke's Clinic – Payette Lakes Family Medicine and St. Luke's Clinic – Internal Medicine: McCall.
Before that shift, patients would sometimes visit the emergency department for treatment that could have been handled in a clinic setting because access was possible without a wait. The cost for an emergency department visit is significantly higher than a clinic visit, however, and doesn't necessarily foster a long-term relationship between a physician and patient.
"A lot of our drivers were because we live in a rural community that doesn't have all the services that are available in the Treasure Valley," McKenzie said.
When people need care that isn't available in McCall, it can become a roadblock. It can mean the delay of a critical diagnosis or lead to complications from a chronic illness.
"Some just say they won't deal with it," McKenzie said. "The saddest thing in this field is if you could have screened something early and stamped it out."
McKenzie likes to call the clinics a medical neighborhood; a community rich with resources. Some of those resources include patient access navigators, early detection services, education that promotes healthy living, care coordination and behavioral health specialists.
These resources work together as a team when a patient needs multiple types of care. For example, a teen who comes to a clinic for a school sports physical may display signs of depression. He or she can be referred to a behavioral health specialist in that same location. Having multiple resources in one location makes it more likely a patient will receive additional care. When patients have to go elsewhere for care, they are less likely to follow through with a referral, especially when that care is far from home, according to McKenzie.
"There is so much work that occurs outside of the actual patient visit," he said. "All these people with co-morbidities and chronic conditions, it takes a team to achieve success for that patient."
Dennis is leading an effort to transform the care model at all St. Luke's clinics and to adopt the type of team-based model that has been successful at clinics like those in McCall.
"We started with these patient-centered medical homes in these rural areas where, by default, it is the only place where patients could go," Dennis said. "Our charge now is to take the very best and scale that throughout the system. To think globally but execute locally."
To achieve that goal, the focus needs to shift from a physician-centric model to one that is patient-centered. Magic Valley is in the process of making that shift at two locations: St. Luke's Clinic – Physician Center: Twin Falls, College Road, and St. Luke's Clinic – Physician Center: Twin Falls, Pole Line Road. Dr. Bartholomew Ripepi helped launch a patient-centered medical home at the University of Pittsburgh and has provided support at the two St. Luke's Magic Valley clinics as the project and physician lead.
"The patient-centered medical home model delivers a means of coordinating care and acting upon individual patient needs that may not otherwise be identified in a single patient visit to achieve high-quality, whole patient care," Dr. Ripepi said.
Dennis said a team is looking at how to leverage the approach at highly diverse clinics.
"This is about working like a family would, with great communication, a strong culture and a team environment where everyone is focused on the patient and doing what's right for that person," Dennis said. "This is what we are trying to promote and deliver across the system."