St. Luke's Ed Castledine on What You Learn When You Open a Hospital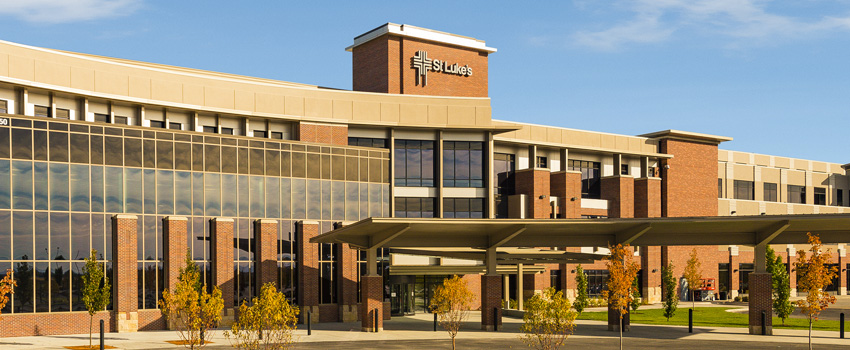 By Ed Castledine, News and Community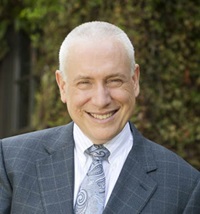 Health care is increasingly about teamwork. Assembling the right teams, empowering teams and developing high-performing teams, all are important to patient care and outcomes.
Here, St. Luke's Nampa Administrator Ed Castledine reflects on just how important teamwork is in starting up a new hospital.
- David C. Pate, M.D., J.D.
---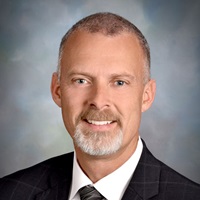 Ed Castledine, St. Luke's Nampa Administrator
One of the greatest opportunities with opening a new hospital is to build a team that meets the specific needs of a defined community of people.
For us, that community encompassed the Western Treasure Valley, which is unique and distinct in our region. Educational, cultural and socioeconomic diversity presented us with opportunities, opportunities we knew a well-motivated and inspired team would welcome.
Here's what I learned in the process.
Building a collaborative team
At St. Luke's Nampa, we've had the extraordinary opportunity to open a new hospital with a distinctive culture. We embraced the goals of Strategy 2020 to "evolve, engage and earn trust."
Organizationally, St. Luke's Nampa is based on a "lean" model. We built our team to support our goals of clinical excellence while avoiding silos and entrenched bureaucracy.
We encouraged team-building from the start of construction in 2015 and those early stages, when a core staff of 50 worked from five offices in an empty clinic space. When it came time to order and stock supplies, we mobilized to help the warehouse unload pallets, clean supplies and stock the bins.
From the beginning, hiring leaders who embraced the calling to work in Nampa was my highest priority. I took a page from Patrick Lencioni and his book, "The Ideal Team Player," whom he describes as "humble, hungry and smart." This describes our team members perfectly.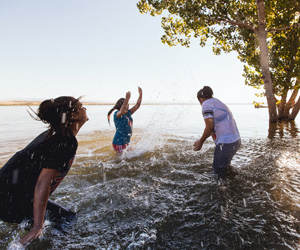 Having a heart for the community
During the recruiting process, we hosted a series of orientation meetings and focused on the health needs of Western Treasure Valley, which includes Canyon County.
In Canyon County, there are higher rates of obesity and poverty than in cities 10 and 20 miles away. In the Nampa School District, 10 percent of students are homeless or considered unaccompanied youth.
Canyon County has extremely low screening rates for many types of cancers and a very high rate of diabetes. Our primary and secondary school leaders face significant challenges in food insecurity and homelessness, while adults deal with a lack of affordable housing and transportation.
We also know that the Hispanic community is growing in our area. In the Caldwell School District, 65 percent of the students are Hispanic.
Clinical leaders who were hired have been mindful of the need to hire team members with a sensitivity to the unique challenges of this community and who are willing to engage. As board member Andy Rodriquez said, "We don't want to live in a community where your ZIP code is a better predictor of your health than your genetic code."
My heart for service comes from God's grace in my life, and my affection for the people in my community is largely due to growing up here. My parents, aunts, uncles, cousins and many childhood friends still live here. I believe it has helped that I understand our community and have witnessed our growth first-hand. Our health needs are personal for me.
Having a heart for service
Our employees are encouraged to be engaged in the community. Not only do we want to provide excellent health care, we want to support the organizations that are helping to meet needs identified through St. Luke's Community Health Needs Assessment. Team members have been encouraged to not only volunteer in their local schools and churches but also with non-profit partners that receive grants from the St. Luke's Community Health Improvement Fund.
In September, we gathered most of the 500 staff and community board members for a high-energy meeting to get acquainted and learn about 10 community partners, including the Boys & Girls Club of Nampa, Terry Reilly Health System, Community Council of Idaho and the Canyon County Community Clinic. Our community partners have been meeting various needs for many years and we are excited to stand with them in their work.
Our employees have donated hundreds of hygiene kits for families, diapers for teen-age moms and pajamas for foster kids. A volunteer committee led by Emergency Department RN Natalie Cortes has been formed to focus our efforts and provide meaningful resources that will help our community partners reach their goals, and in turn, improve the health of our community.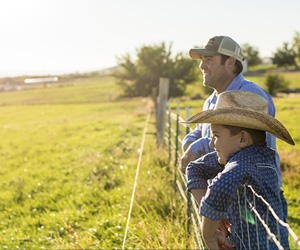 Emphasizing communication
Communication comes in all forms. One-on-one meetings, texts, emails, friendly conversations in the hallway, blogposts like this, systemwide leadership meetings, unit-based small group discussions, all are invaluable.
To prepare for the hospital opening on Oct, 30, 2017, a team of educators from throughout the health system visited for five days and led us through "Day in the Life" exercises. The goal was to prepare our new teams for clinical situations in their units.
Every day, hundreds of staff members crowded into the lobby to run through the schedule and debrief on the scenarios. The practice helped us realize the benefit of communication in building a strong team. In the 15 years I have worked in this industry, I have realized that you can never communicate enough.
Emphasizing Relationships
Nothing easy is worthwhile. Good relationships take time to develop and demand continual prioritization.
The St. Luke's Nampa Medical Center was built on relationships. From time to time, these were strained, sometimes even near breaking, but always working toward the goal of caring for a community. What a privilege to have led this team while being led by this team to build something so valuable for generations to come.