Community Welcomes St. Luke's Nampa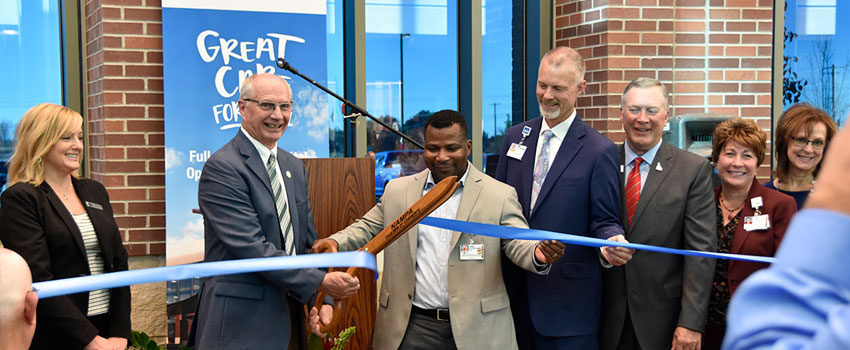 By Chereen Langrill, News and Community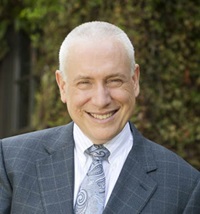 I had a wonderful time at the St. Luke's Nampa open house. It was so great to see so many from the community who are excited about their new hospital. It is beautiful and state-of-the-art, offering the world-class care that St. Luke's is known for so that patients can remain close to home and near their families. I offer my congratulations to all those who have worked so hard to make this happen, to the new employees of St. Luke's Nampa and to the community that has provided so much support. We're very glad to be in Nampa!
- David C. Pate, M.D., J.D.
---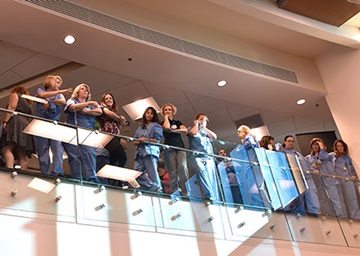 St. Luke's Nampa hospital opened its doors for patients Monday following a flood of neighbors and friends who toured the rooms on Friday to check out the unique features and services designed for the people of Canyon County.
Those services will make it possible for residents to receive faster care for, among other things, heart attacks and strokes. And mothers and newborn babies can stay with family members in a special room designed for family bonding, bringing peace of mind in a private room designed for babies needing intensive care.
Specialty services, such as orthopedics and 3-D mammography, also will be conveniently closer to home.
The 200,000-square-foot, $114-million facility received a warm community welcome during the grand opening celebration Friday, Oct. 27. Visitors had a chance to tour the three-story hospital, including visits to some of the 87 patient rooms, four state-of-the art operating rooms, 10 intensive care units and more.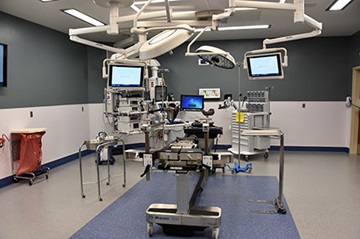 The Canyon County population is predicted to increase to 241,000 people by 2024, and the new full-service hospital was planned to serve the community as it continues to grow.
While the hospital offers an array of specialty care for adults, it also offers unique services specifically designed for women and children, including eight neonatal intensive care unit rooms. Babies born up to five weeks early will receive special care in a unique setting within the NICU rooms.
The hospital also has seven family care suites, along with three large labor and delivery, recovery and post-partum suites.
St. Luke's Nampa began in 2012 as a medical plaza with an emergency department, laboratory services, diagnostic and imaging services, medical office space and outpatient services. In August 2015 construction began on the second phase of the project.
In addition to providing services to people in Canyon County, the hospital will also bring jobs, placing it among the top 10 employers in Nampa.