Behind the Truven News: Teamwork Contributes to St. Luke's Success
By Bart Hill, MD, News and Community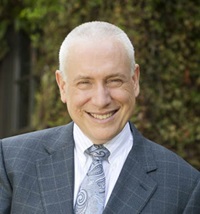 Wow. Five years in a row!
St. Luke's has been named one of the top 15 health systems in the country for the fifth consecutive year by Truven Health Analytics, now part of IBM Watson Health. I am so proud of everyone on the team who has worked so hard to make our care the best quality and safest it can be.
The Truven recognition is objective evidence of our outstanding quality and safety, but what I think about when I think of this award are the lives saved and complications avoided. St. Luke's is making a difference in the lives of Idahoans! To the team, congratulations and keep up the good work.
Here to make the connection between the Truven recognition and our patients is today's guest blogger, Dr. Bart Hill, St. Luke's chief quality officer.
- David C. Pate, M.D., J.D.
---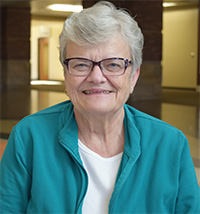 Linda Swanson
In October 2017, Linda Swanson arrived at the St. Luke's Magic Valley Emergency Department 10 minutes after experiencing the sudden onset of left-sided paralysis and a speech deficit.
She had been trained to recognize stroke symptoms as part of her orientation as a volunteer for St. Luke's. She knew she needed to get to the Emergency Department as soon as possible because every minute mattered.
On arrival, she was taken from her vehicle directly to a room. A code stroke was activated and a coordinated series of actions by eight team members from three different departments began.
Within 14 minutes of her arrival, she was diagnosed with a large artery blockage in her brain. A clot-busting medication was given 39 minutes after her arrival – a record at the time for St. Luke's Magic Valley – and she was transferred to St. Luke's Boise for possible further interventions 71 minutes after pulling up in front of the hospital.
Forty-eight minutes later in Boise, the clot-busting medicine had worked so well that she did not end up needing an invasive procedure. Her stroke symptoms had completely resolved.
Linda has been highly complimentary regarding the care she received and the amazing teamwork that she experienced. She saw that the teams worked quickly and efficiently and has said she knew she was "in good hands from the moment the nurse opened her car door."
This kind of coordinated teamwork is the result of simulated practice, using standardized care processes and effective communication.
Linda walked away from her stroke – of a type that could easily have taken her life or left her permanently disabled – with no residual deficits. Realizing how close she came to life-long disability, or even death, and that her own recognition of symptoms was a key reason for her ability to walk away fully functional, she reached out to St. Luke's to request some stroke warning signs magnets to share with others.
In partnership with Linda, we now have given more than 10 stroke awareness and prevention seminars in the Twin Falls community. During the talks, Linda shares her experience, her recognition of symptoms and her community's ability to effectively respond if they occur. Together, we teach our community how to recognize stroke, the time-sensitive urgency to get treatment and ways to reduce the risk for stroke.
"I was overcome by thankfulness that I don't have lasting symptoms and I didn't die," she said of her collaboration on the stroke awareness effort. "We've done a lot. We really have."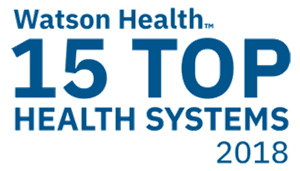 Strong teamwork and community engagement are just two of many reasons that St. Luke's is once again being recognized as a Watson Health Top 15 Health System. This is the fifth consecutive year in which we have been recognized for this remarkable achievement, and we are very proud of what this means in terms of safer care for our patients and for the high quality of outcomes that we have been able to provide.
Watson Health's criteria for being a Top 15 Health System include our performance in risk-adjusted mortality and complications, readmissions, healthcare associated infections, length of stay, Emergency Department throughput, patient experience and Medicare costs. This balanced view of our performance provides a broad view into many areas important to quality, safety and affordable care.
It also reflects our ongoing commitment to high reliability and continuous improvement. Being complacent is not an option in the rapidly changing world of health care. Health organizations are powerfully motivated to make improvement from many directions; St. Luke's has continued to raise the improvement bar steadily over a period of years.
When we were named to the Truven list last year, I mentioned that the engagement and passion of our many teams were keys to both achievement and sustainment of high quality and safety. We not only have committed people with amazing skills at St. Luke's, but they invest in their ability to work effectively as teams as part of the TeamSTEPPS model.
TeamSTEPPS, which stands for Team Strategies to Enhance Performance and Patient Safety, is a proven model for developing effective teams that deliver reliable, safe, high-quality care. This is the third year that St. Luke's has used this model and its use is continuing to expand.
We see examples of teamwork in all clinical areas, including our Emergency Departments where high-functioning teams have to deal with unexpected situations, in our operating rooms, intensive care units and even our outpatient clinics. The standardized training through TeamSTEPPS is a key component of ensuring high-functioning teams in our care areas.
We see ever-increasing engagement on the part of our physicians, other providers and staff to implement high-quality and low-cost care and to drive for exceptional outcomes. When we miss our targets, we are open and willing to review those experiences to see where we can make improvements for the future.
Our ongoing commitment to deliver on our mission of improving health in the communities that we serve remains our source of motivation to deliver the best possible outcomes. Congratulations to all who have supported our phenomenal success!