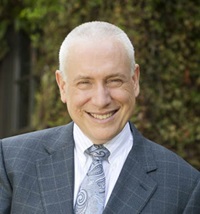 Of the many things I am proud of – St. Luke's great physicians, employees, boards and volunteers – the thing I am proudest of is our recognition as one of the 15 top health systems in the country.
There are hundreds of systems, many of which are extremely good and many of which are much older and much better known than we are. Truven Health Analytics, which objectively gauges performance across multiple disciplines and standards, this year concluded we rank with Mayo and Scripps; we are little more than 10 years old as a system.
It is the objective data analytics and meaningful quality, safety and efficiency metrics that truly define a top-performing health system. Each set of statistics reflects a life saved that, absent these improvements, would not have been saved; a complication avoided that would otherwise have occurred; a better care experience for our friends, families, neighbors and co-workers than what they might otherwise have had.
It is imperative for us to know:
How well we are doing relative to other health systems;
How fast are we improving, because we won't continue to be top-performing unless we improve rapidly; and
Where there are opportunities to make even greater improvements.
We can never become complacent. We can never settle for where we are. As long as even one patient has entrusted their care to us and we are responsible to eliminate the potential for harm and preventable complications, we have a lot of work to do.
Let me tell you how proud I am of each of you for contributing to our success – and let me thank you for your success in this patient's experience. As many know, I recently had knee replacement surgery, and the top-performing St. Luke's team came through with flying colors; stellar care has meant I have avoided deep venous thrombosis (blood clot) and infection as I continue my recovery.
Your work matters. It is saving and improving lives.
Dr. Bart Hill, St. Luke's Health System chief quality officer, and other St. Luke's physicians and leaders recently met with Truven representatives to learn more about our results. Here is Dr. Hill's report following that meeting.
- David C. Pate, M.D., J.D.
---
Part rallying cry, part challenge, this observation often associated with a St. Luke's physician leader neatly reflects our organization's position as we advance toward becoming a national leader in quality.
While it has been a decade-long journey with highs and lows, St. Luke's recently was named among the 15 top-performing health systems in the country as determined by Truven Health Analytics – for the fourth consecutive year. The recognition this year was somewhat unexpected, as St. Luke's was moved from the medium-sized health system category into the group of large-sized health systems.
We recently had the opportunity to review our Top 15 Health System results with leadership and staff from Truven Health Analytics. In reaching their conclusions for health systems nationwide, Truven assessed inpatient mortality, 30-day mortality, readmission rates, patient experience, Medicare spend, complications, length of stay and Emergency Department throughput, all of which we had the opportunity to review with the visiting team. We also reviewed our rate of improvement for the years 2011 through 2015.
From an overall perspective, we were excited to see that our one-year performance was at the 100th percentile (meaning that it was top-performing), and that our rate of improvement over the five years was at the 96th percentile for comparative health systems. We continue to improve and perform at a high level.
Individual metrics that contributed to this performance included low readmission rates, shortened length of stay and low complication rates.
But in keeping with the idea that there are no limits to improvement, we see within the individual components of the overall Top 15 performance that we still have opportunities.
Our inpatient mortality has shown good improvement over the years, but there is opportunity to accelerate performance in this area.
And while we continue to identify and address clinical opportunities to reduce mortality, particularly in areas such as sepsis and stroke care, we see potential to enhance our patients' – and families' – end-of-life experience by creating a patient-centered approach to honoring their final wishes. For those that desire it, an end-of-life experience outside of a sterile hospital environment surrounded by family and loved ones can be the epitome of patient-centered care.
Additionally, our Emergency Department throughput is better than average, but we struggle with sustained improvement. We want to accelerate that improvement, so that our patients are not waiting to be seen or admitted. This finding will become one of the reported measures of performance; based upon past experience, we know that what we measure, we manage. We also know that we can and will succeed in improving.
This last point bears emphasizing. Because we have set our sights on achieving zero preventable harm, and because we support a culture to report our safety events, we regularly see examples of where we have unexplained variation or complex processes that contribute to risk for our patients and staff. Rather than explaining away such opportunities, we've seen success in cultivating a culture that encourages problem-solving. Our daily work, enforced by an "If you see something, say something" culture, reminds us that there truly are no limits to improvement.
Our efforts to standardize best practices and adopt current clinical evidence continue. Our success measures? No less than high reliability.
Applying key processes, consistently, while we continually look to improve them is St. Luke's formula for improvement going forward.