Unique Alliance Builds Healthier, More Accountable Communities
By Chereen Langrill, News and Community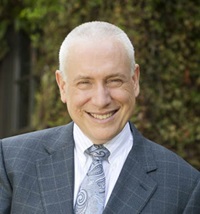 St. Luke's Health System and SelectHealth have built a unique alliance on a simple premise – health care could be better if health systems and insurance companies worked together.
What would be possible if we aligned incentives, shared information and met regularly to brainstorm and solve problems?
These were not questions many health systems and insurance companies were asking themselves, but this radical thinking has created value for all those that St. Luke's and SelectHealth serve through our one-of-a-kind relationship.
Here is guest blogger Chereen Langrill of St. Luke's communications team reporting on the alliance and how lives are being changed as a result.
- David C. Pate, M.D., J.D.
---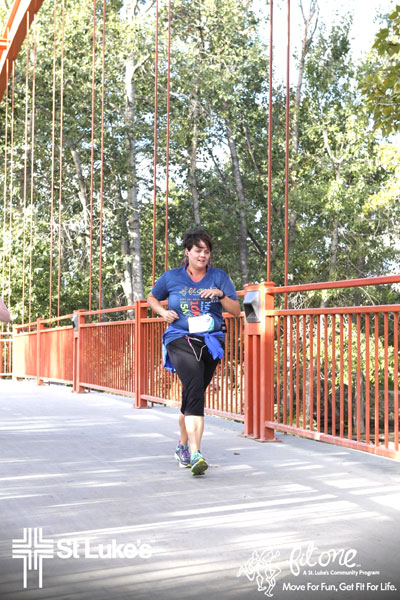 In February 2015, Amanda Davies had a health screening that would end up altering the course of her life.
The results indicated that Davies, who is now 35, was in the "morbidly obese" category.
That label was a wake-up call, and Davies set out to change those numbers. She lost more than 80 pounds, her triglycerides are down from 221 to 55 and her cholesterol has dropped from 164 to 123. She recently completed her first half marathon at FitOne. Last year, she ran her first 10k at the same event.
"All aspects of my life have been affected by this," Davies said. "And not just my life, but my family's health, too."
Davies' dramatic transformation illustrates what can happen when people are engaged around their own health, and comes as good news for Patricia Richards. Good, but not necessarily surprising.
Richards is the president and chief executive officer of SelectHealth, which administers St. Luke's employee health care plan and insures employees of other organizations and companies in southwest Idaho. Richards, a former nurse, joined the Utah-based organization in 2009 after decades with some of the country's largest health plans.
SelectHealth began as the insurance arm of Intermountain Healthcare and has evolved as a component of an integrated delivery system developed over the course of more than 40 years to serve Utah residents. St. Luke's is SelectHealth's first large foray outside its home state and into partnership with other healthcare organizations; from Richards' perspective, the alliance was the logical outcome of shared aims, similar missions and leaders' strong commitment to shift the dialogue between insurers and health providers.
"I said, 'Wouldn't it be wonderful if the delivery system and the insurance plan were working so closely together that the carrier cared as much about the quality and safety of care as the providers and the providers cared as much about delivery and affordability as the carrier?'" Richards recalled of her early thinking around the possibilities of such an alliance.
"The carriers have the reputation of being adversarial with providers and focused only on cost, and we could change that."
St. Luke's and SelectHealth emphasize prevention and education so people can take the steps to avoid serious health problems such as high blood pressure and obesity. Preventive health education has proven to be effective in lowering rates of prediabetes, uncontrolled diabetes and reducing BMI numbers.
Davies has a family history of high blood pressure and high cholesterol. Doctors had warned her in the past about her risk of stroke, diabetes and heart disease, but it didn't click for her until she received her screening results.
"I was flirting with disaster," Davies said.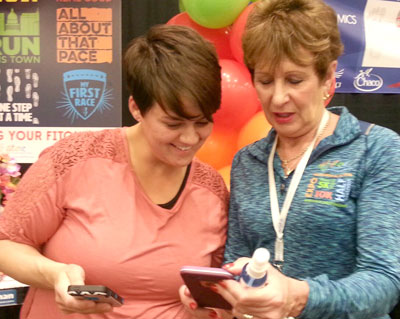 Amanda Davies compares photos with Anne Audain, who founded the event now known as FitOne, during the September FitOne Expo. Davies shared the story of her fitness journey with Audain during their conversation.
The St. Luke's/SelectHealth alliance continues to evolve.
"We're four years into the affiliation, and I'm happy with where we are at this point," Richards said. "It's hard to make this type of relationship work, and requires a significant investment by both parties."
St. Luke's, Richards said, has shown its commitment through the recently deployed myStLuke's common electronic health records system, the development of St. Luke's Health Partners and the considerable investment of physician leadership into the alliance.
"You can have all the great minds, but without physician leadership, it's really hard to change practice," she said. "We've still got a ways to go. It takes a lot of work, a lot of commitment."
In 2017, SelectHealth will take another step in the direction of prevention and education. It will offer participation in St. Luke's Metabolic Syndrome Prevention Clinic as a covered service for its individual plan subscribers. This formerly unreimbursed service, still in development, might be expanded going forward to include other insured populations.
People who have metabolic syndrome have a cluster of risk factors associated with an increase of diabetes, heart disease, some forms of cancer and other medical conditions. If left untreated, the condition can and often does blossom into a host of other, very expensive illnesses. The alliance and the organizations' aligned missions have called program planners to tackle metabolic syndrome as a solution to multiple potential community and population health problems.
Building accountable care always has been the goal, going back to the aims of SelectHealth's parent organization, Richards observed. SelectHealth's work and the alliance in Idaho are part of a logical progression.
"When Intermountain Healthcare was formed in 1975, the original philosophy was that the organization would be an asset for the community and the charge was to be a model health system, and would operate for the benefit of the larger community," she said. "That philosophy has carried through."
SelectHealth reached 100,000 members in Idaho this summer. Reaching that milestone within a few years of launching the alliance reflects the status of health care, SelectHealth Vice President and General Manager Jerry Edgington believes.
"They were ready for us," he said. "We were the first carrier in the market to offer plans that were aligned with and directed to a specific network of providers who were also working together."
Innovations within the alliance reflect changes in the external environment and will continue to do so, Richards said, noting that programs and coverage account for, among other things, frail elderly, rural and low-income populations and other shifts in the populations served by the partners.
"Our population is changing, the demographics are changing," she said. "What has really changed in the environment is an imperative to work together. It's the only way to provide good, efficient health care. We all have to be better, more wise stewards of limited resources. We're all faced with how to make health care more affordable.
"It's not enough to take care of people when they're sick," Richards said. "It's about being in the community, in the schools, in the workplaces. That's why being connected to the community and focusing on the social well-being of people, those social factors really effect health, they effect healthcare costs … It becomes an accountable community."
It's this sort of thinking that has people like Davies making proactive changes, leading to better health and inspiring healthier behavior in their families.
"I can bend over and tie my shoe now because I don't have that weight holding me back," Davies said. "It's little things. It is not so much about buying cute clothes. It is about being present in my kids' lives."


---
Open Enrollment Begins Nov. 1
Idaho's open enrollment for 2017 coverage begins Nov. 1 and continues through Jan. 31, 2017. Insurance plans are available for individuals, families and small businesses. See a list of health plans at Your Health Idaho, the state-run insurance exchange: https://www.yourhealthidaho.org/
Insurance carriers on the Idaho exchange are:
Blue Cross of Idaho
BridgeSpan
Mountain Health CO-OP
SelectHealth
PacificSource