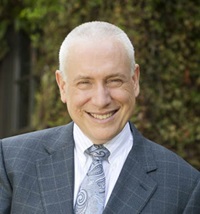 We have to change health care because it is unaffordable, too fragmented, poorly coordinated and inconsistent in outcomes, and it far too often is not patient-centered.
At St. Luke's, we are compelled to fix health care. We know that our family, our friends and even ourselves are likely to be our patients.
Today's guest blogger, Senior Director of Inpatient Operations for St. Luke's Rehabilitation Nolan Hoffer, gives us an unfortunately all-too-often-heard story of how American health care lets patients and their families down, and tells how this is driving him and St. Luke's to make health care better.
- David C. Pate, M.D., J.D.
---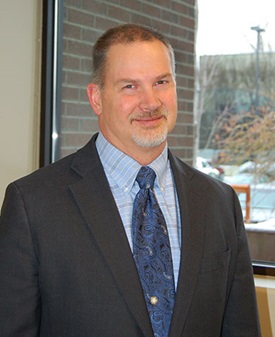 Three years ago, my 69-year-old mother was the picture of health. Her grandchildren lovingly referred to her as "granny-flicks;" for them, she was the human equivalent of Netflix.
She and my dad wintered in Yuma, Ariz., where she taught line dancing, took part in karaoke several nights a week and donned a bronze tan like a college student on spring break. She sported a toe ring.
Shortly after returning from the "city of the sun," my mom and dad traveled to the Spokane area to visit with my brother. They stopped to have an early breakfast, and by noon they were looking for an emergency room to address complications of a procedure she'd had years before.
She had emergency surgery that afternoon. The surgery was a success, but she was left with a terrible headache that the doctor attributed to the side effects of the anesthesia. She was discharged, with instructions to follow up with her primary care physician when she returned home.
While successful, the surgery set off cluster migraines that were so debilitating that this once vibrant retiree became isolated, avoiding any and all stimulation, barely able to function. It also became an opportunity to view health care through the eyes of my parents.
Over the course of the past three years, my mom has been subjected to numerous diagnostics to rule out everything from bleeds to tumors. She first presented to her physician, who referred her to a physical therapist. When physical therapy did not solve the issue, she was referred to an ophthalmologist, chiropractor, neurologist and finally, a pain specialist, who diagnosed her with cervical spondylosis.
With each referral came difficulties in setting appointments. Many times, we were told, "We don't see Medicare here." They were kind enough to refer to physician in other communities who did serve Medicare patients, but these alternative sites ranged in distance from 40 to 70 miles from her home.
Once appointments were set, she had to start the process of obtaining her record and becoming a new patient. Many providers wanted their own tests and repeated some of the tests already performed. Medications were piled on top of medications without thorough reconciliation. She ended up in the emergency room several times. My father and I talked about whether she would survive the process.
The first pain specialist began steroid injections, nerve blocks, cervical ablations, cervical epidurals and Botox. Some of these procedures had a positive impact on my mom's quality of life, but for limited periods of time. Eventually, she became frustrated because the provider was not listening to what she was saying. She became convinced that he was interested in the fees, rather than the results.
Ultimately, she found a neurosurgeon who created a plan to manage her now chronic condition. Mom is not the same person she was before the surgery, but she is able to drive, walk the dog and garden.
"Chronic, debilitating pain is life-altering," she told me.
Did I mention? My mom is a retired registered nurse. She dedicated years to the profession, working in cardiopulmonary clinics, as a direct care nurse and as the house supervisor of a regional medical center.
While I would like to believe that my mom's experience is unique, the reality is that it probably happens more often that I would like to admit. I also believe that these issues span the entire healthcare continuum and are not unique to any one segment.
I have been a post-acute operator for 27 years, and I can attest that similar inefficient, ineffective, fee-driven, siloed services exist in the post-acute realm. Each service has evolved to meet a particular demand, for different reasons and different locations.
Skilled nursing facilities emerged from the almshouses of the late 1800s. Under the Hill Burton Act, these "poorhouses" would become formalized institutions for care.
Home health developed along the same timeframe to provide services outside of almshouses and health care institutions. Rehabilitation hospitals were created as a less costly service than general hospitals, and offered a higher level of professional therapies service than could be obtained in a "skilled nursing facility." Long-term, acute-care hospitals later were developed to facilitate the transition of medically complex patients out of acute care hospitals and to decrease Medicare spending.
This is not to indict all post-acute services, nor to minimize the good that providers and caregivers have provided millions of patients. What has emerged, however, is a system based on:
Financial rewards instead of quality rewards.
Patient care quality and experience that vary from provider to provider.
Over-utilization of profit-centered services.
Placement decisions made on the availability of post-acute care options within a particular geographical area, bed availability, family preference, and relationships, and not necessarily based on the most appropriate setting.
What we have now, nationwide, is a patchwork of uncoordinated service silos that contribute greatly to the cost inefficiency and variability we are seeing across the healthcare continuum.
During a recent St. Luke's leadership conference, Dr. Pate prefaced a breakout session with the following challenge: "Suppose you were the CEO of an organization and the companies you were working with told you that your services were too expensive and they did not like the way you delivered the service. What would you do?"
As an operator of post-acute services and with my mom's experience in mind, I would begin by mapping where my business needs to be to meet the demands of my customer.
St. Luke's is a leader when it comes to quality. Going forward, we will place greater emphasis on proven, high-quality measurement tracking tools. With increased pressure to drive costs down, quality becomes the primary focus of every conversation, even as we become very precise regarding the cost of our services and very good at eliminating variation in costs.
Greater emphasis will be placed on utilization management – care delivered in the right setting at the right time – and integrated care management. Depending upon how the data is calculated, post-acute services are responsible for 25 percent to 30 percent of the national spend on health care, so determining which setting is the most appropriate at every point in the care process is critical in meeting the needs of our customers.
No matter how we may personally feel about the Patient Protection and Affordable Care Act or who holds office, we are a nation acknowledging the need to approach health care differently. Dr. Pate's question strikes at the heart of the matter.
If we all agree that health care is efficient and unsustainable, then how do we arrange our business to meet the demands of our customer?