Food is medicine.
It's a simple but important idea that SeAnne Safaii-Waite shares with her patients, colleagues and friends.
Safaii-Waite, a St. Luke's registered dietitian nutritionist, has done extensive research about how people's diets influence their health. Her conclusion? Diet and Alzheimer's disease are linked.
"It is interesting to note that as other countries develop Western diet habits, their incidence of Alzheimer's goes up," Safaii-Waite said.
"Most of the science related to diet and Alzheimer's points to the benefit of eating a plant-based, Mediterranean-type of diet, similar to what we see recommended for heart disease."
Based on their research, Safaii-Waite and her partner, Sue Linja, recommend these foods for middle-aged or older people showing signs of memory loss:
One or more servings of leafy greens per day.
Four or more servings of other vegetables per day (2-3 different colors).
Three servings of fruit per day.
One serving of legumes per day.
At least three servings of whole grains per day.
At least one serving of nuts or seeds per day.
Olive oil daily.
Three to four servings of fish per week (Omega-3 supplements can help when fish isn't available or desired).
One fermented food daily (such as yogurt, kombucha, apple cider vinegar, etc.).
Daily green tea or coffee (decaf is OK).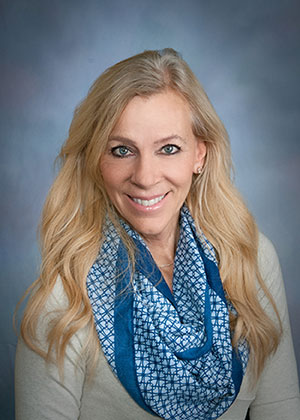 SeAnne Safaii-Waite
Safaii-Waite's Fall Harvest Soup recipe for our e-cookbook series is loaded with those all-important vegetables. Go for a walk, curl up with a bowl of soup and enjoy the fall leaves that are putting on a show right now.
"Another important tip for healthy aging is movement," Safaii-Waite said. "Any activity that gets people out and moving is good for the brain and spirit."
Fall Harvest Soup (great in slow cookers)
Ingredients:
2 tablespoons olive oil
1 yellow onion, diced
4 carrots, peeled and sliced into rounds
3 celery ribs (aka stalks), sliced
4 cloves garlic, minced
1/4 cup chopped fresh parsley
28-ounce can of diced tomatoes, undrained
3 cups diced potatoes
2 cups fresh green beans, ends trimmed and chopped
2 tablespoons tomato paste
2 bay leaves
1 teaspoon smoked paprika
3/4 teaspoon salt
1/2 teaspoon dried thyme
1/2 teaspoon dried basil
1/2 teaspoon dried oregano
1/4 teaspoon fresh ground pepper, or to taste
8 cups low-sodium vegetable broth
1 cup frozen or fresh corn kernels
16-ounce can of beans of your choice (garbanzo/black/kidney/pinto)
Note: Other vegetables may be added to personalize this perpetual soup
Instructions:
Heat olive oil in a large skillet over medium-high heat.
Add onions, carrots and celery. Cook for four minutes.
Stir in garlic and fresh parsley and cook for 30 seconds.
Remove from heat and transfer to a slow cooker.
Add diced tomatoes, potatoes, green beans, tomato paste, bay leaves, smoked paprika, salt, thyme, basil, oregano, pepper and vegetable broth. Gently stir until everything is well combined.
Cover and cook on low heat for six hours or on high heat for three hours.
Add corn and beans during the last 30 minutes of cooking.
Ladle into bowls. Garnish with fresh dill or parsley, plus a squeeze of fresh lemon juice and/or a dollop of plain Greek yogurt.
Nutrition information (per two-cup serving): Calories 181, fat 6g, saturated fat 1g, sodium 540 mg, potassium 917 mg, carbohydrates 28g, fiber 5g, sugar 7g, protein 9g