Thank you for choosing St. Luke's!
We are grateful for the opportunity to help you establish care with a St. Luke's primary care provider. During your virtual "welcome" appointment with a physician assistant or nurse practitioner, we will learn more about your medical history and address your immediate concerns. We'll also discuss what's important to you in finding a primary care provider, whether it's areas of expertise, proximity to your home or workplace, or both. This information will help us connect you with a provider that can best support your health and wellness needs over the long term.
Virtual welcome appointments are available seven days a week from 8 a.m. to 8 p.m. You'll need a MyChart account, so follow the steps below to meet with us today!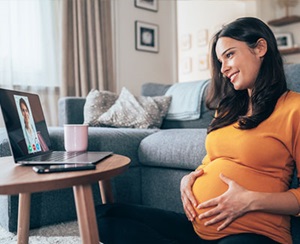 Prepare for Your New Patient Welcome Visit
Please follow these steps to ensure your visit goes smoothly.
Confirm that you have a MyChart account and that you're able to log in.

All on-demand video visits require a MyChart account.
If you need a myChart account, please signup online or call 208-381-9000 for assistance in creating one.

If the video visit is for a child under the age of 14, the parent or guardian must have a MyChart account and proxy access to the child's medical record before the video visit. Learn how to set up proxy access.
If you are between 14 and 17 years of age, you can login to your own MyChart account to join your video visit. Please be aware that you may not be able to consent to your own treatment under state law and additional registrations steps may be required prior to your video visit.

Ensure you have both a camera and microphone for your video visit.

You may use a desktop computer, laptop, tablet, or smartphone for your appointment. We recommend using a tablet or smartphone, as they offer a better user experience and most of these devices already have an appropriate camera and microphone setup.

If you intend to use a tablet or smartphone for your video visit, download the MyChart mobile app, if you don't have it installed on your device already. The app is available through the Apple App store and Google Play store, and is required for video visits on a tablet or smartphone.
If you intend to use a desktop computer or laptop, make sure you use one of the supported web browsers. Use Google Chrome, Firefox, or Microsoft Edge on a Windows computer or Safari on a Mac computer.