St. Luke's Boise Recognized for Outstanding Cancer Care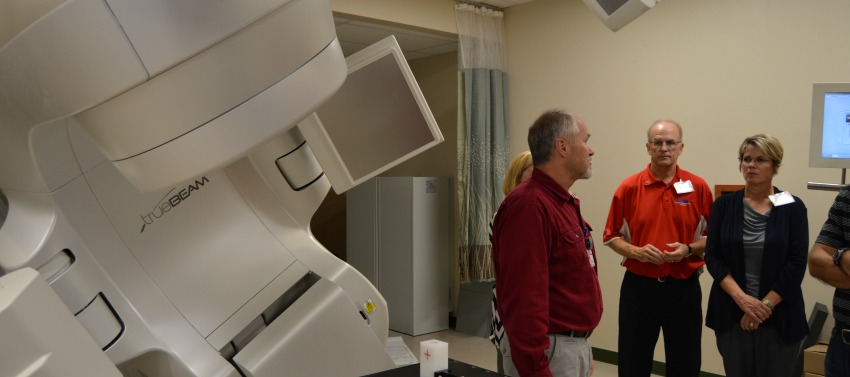 St. Luke's Mountain States Tumor Institute in Boise received a new linear accelerator in December 2015. It utilizes 3-D technology to pinpoint the exact location of a tumor, reducing the amount of healthy tissue that can be damaged during treatment.
By Chereen Langrill, Notes and Announcements
St. Luke's Boise Medical Center recently earned national recognition for its outstanding oncology care. In an announcement released Aug. 22, St. Luke's was recognized in the Becker's Hospital Review 2016 list of 100 Hospitals with Great Oncology Programs.



The announcement highlights the Boise hospital's Magnet designation for nursing excellence and its CareChex top 50 ranking for hospitals that provide exceptional cancer care. In addition, the announcement recognizes St. Luke's Mountain States Tumor Institute for providing patients access to medical and radiation oncology specialists and fellowship-trained cancer surgeons.
The editorial team at Becker's Hospital Review selected the hospitals based on recognitions received and accreditations earned, studying cancer care rankings from U.S. News & World Report and CareChex, and designations from Blue Cross Blue Shield Association Blue Distinction Center and the National Cancer Institute. Becker's Hospital Review has published the list annually since 2012.