Gratitude: The power that elevates our purpose at St. Luke's Wood River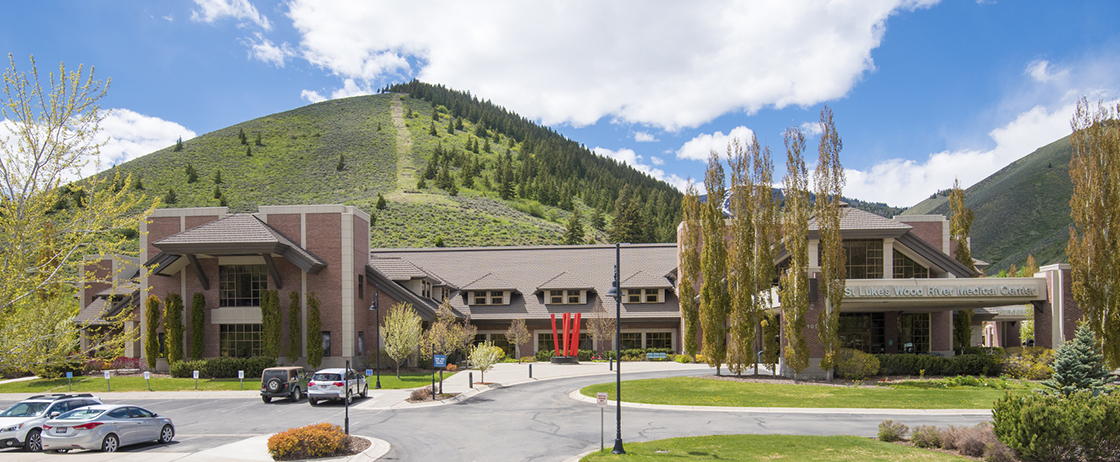 By Anita Dromey, News and Community
The following is a guest column written by Anita Dromey, a speech language pathologist for St. Luke's in the Wood River Valley. She highlights the efforts by the Wood River team to focus on gratitude before beginning the day, something spearheaded by Dr. Katie Schneider.
"It's a special place," said Kristy Schmidt, St. Luke's director of patient experience. "They take this approach to patient care that they are really caring for their neighbors, friends and family. They all feel that way; it sets them apart. I think it also creates a sense of teamwork and camaraderie that is unparalleled. If we could somehow bottle that, well, we'd be unstoppable."
…
Like ripples on a pond, the challenges we all endured during the COVID-19 pandemic affected us individually, within our circle of family and friends, our community, as a nation and even internationally. Health care workers were on the front lines of the COVID resistance.
Here in Wood River, our community felt the burden of COVID-19 early; and for our local health care workers, the virus was impossible to avoid. They faced it all day, every day, for months on end, doing their best to help the patients they served. Initially, there was little precedent for how to care for those who were sick with COVID, and there were so many people sick who needed medical supplies that ran low, not only here, but across the country. Health care workers were becoming exhausted nationally, and the local medical team at St. Luke's faced similar challenges. The team worked hard, with extended hours and few opportunities for a break.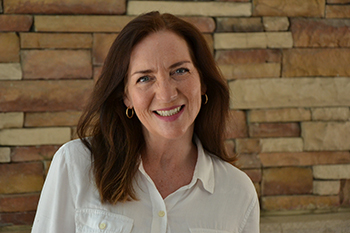 While observing the demanding and often stressful work environment brought on by COVID, Dr. Katie Schneider came up with an idea to help keep each member of the local patient care team feel connected to his or her fellow colleagues and fulfilled in their work — not to improve the work, that was already getting done. But rather, the idea was to build a caring, supportive place for each person on the team, a way of sharing the COVID challenges to better bear the burden.
The idea was quite simple, and it could grow out of each person's core values. It needed a moment's reflection and then an answer to the question: "What are you grateful for?" At the time, the idea seemed audacious because not many people were in a mood to feel grateful.
Knowing that it could be rejected, Dr. Schneider decided to introduce the idea during hospital rounds, the essential daily meeting where the medical team gathers to update a patient's status and plan of care. She began the meeting by saying something, "Before we talk about patient status today, let's each of us take a moment and state something we are grateful for."
The question was a surprise and was met with a pause. The team had an acute awareness of the time pressures on each person's day, which provided a context for the physician's deeper meaning: We can take a moment. Breathe. We are medical professionals, and we are also people with family, friends and others in our lives whom we love and who love us. We live multifaceted lives, and we have deep connections within this community.
"What are you grateful for?"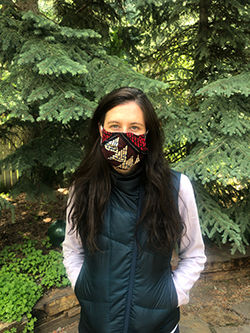 Dr. Katie Schneider
As it turns out, it usually takes less than five minutes to go around a room of a dozen or so people and listen to each one share something for which they are grateful. People say a few words, sometimes one word. They share a moment of themselves, outside their professional duties, and sometimes within their daily professional routine, and they also acknowledge appreciation for things their colleagues say.
Over time, it can be anything large or small: the clarity of the sky that morning, a spouse, a child, a mother, a needed good night's rest, a reliable car, a great bicycle, the sounds of the birds while entering the hospital for the morning shift. The team came to better recognize each other's individuality through these shared glimpses into each other's lives: I am grateful for my aging parents, my child's first successful independent ski run, my child's successful launch into college, the good results of some necessary health tests, finding housing, a happy wedding, a thoughtful friend, the birth of a child, the birth of a grandchild.
This short pause for gratitude at the beginning of their rounds meeting became part of the flow in the day of the St. Luke's Wood River medical team. People liked it. COVID continued to challenge us all, and continued to challenge health care workers particularly, but over time the medical profession learned how to better care for those who were infected. And in St. Luke's Wood River, because of an observant and thoughtful physician, the team got better at taking care of each other through extended work hours.
From where does our motivation come, to carry on when we are tired and our responsibilities demand that we continue to bear a burden? Take a moment and think: What are you grateful for? We value what we appreciate, and somehow a moment of recognized and spoken appreciation helps us become more aware of life's gifts to us. We can serve each other with our best skills, that breath itself is exhilarating and worth the effort, that life is complex, challenging and beautiful. The treasure is there all along and is often discovered in the expression of simple gratitude.