Serving the communities of McCall and Riggins and nearby areas for 29 years, retiring Dr. Dave Hall saw his last patient on Friday, March 31.
Dr. Hall joined the McCall Memorial Hospital (now St. Luke's McCall) medical staff in 1994 after completing his residency at the Family Practice Residency of Idaho and receiving additional sports medicine training at the Idaho Sports Medicine Institute in Boise.
Hall, a self-described "city boy," grew up In Seattle and attended medical school at Tufts University School of Medicine in Boston. He wasn't planning on practicing family medicine in a rural community.
But Hall and his wife Cat really wanted to return to the Northwest after completing medical school, which led to him applying to and being accepted into the Family Medicine Residency of Idaho program in Boise.
While in Boise, the Halls were able to discover the abundance of outdoor recreational opportunities Idaho has to offer, including spending time in McCall and doing a rural rotation at Payette Lakes Family Medicine as a second-year resident.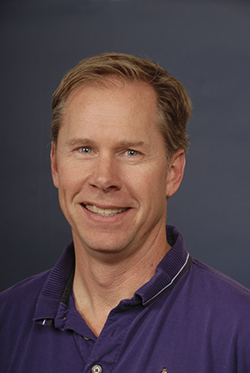 As he was finishing his residency, an opening for a new physician became available in McCall, as Dr. Wayne Allen, a founding member of Payette Lakes Medical Clinic, was retiring. An offer was extended to Hall to join the practice.
"It was kind of a random thing how I ended up in McCall. It was not in the master plan. It just kind of happened organically," Hall said.
Hall loves skiing, which was a big draw, along with mountain biking. Having the opportunity to enjoy all their favorite outdoor activities and raise a family, along with being trained to do full-spectrum family practice, living and working in the McCall area was an appealing opportunity.
Throughout Dr. Hall's career, he has served the community in both clinic and hospital settings. He served as the hospital's chief of medical staff three times and chaired many hospital committees.
In addition to caring for patients, he served as a highly respected teacher and valued mentor for students and residents as a clinical associate professor in the Department of Family Medicine at the University of Washington School of Medicine. He served for more than 15 years as McCall's site director and lead preceptor for the WRITE and TRUST program, before transitioning the role to a colleague. The program is a unique medical school curriculum that nurtures interest in rural and underserved practice.
His dedication was recognized in 2018 when he was named the Family Physician of the Year by the Idaho Academy of Family Physicians.
In addition to caring for the members of the community and teaching future doctors, Dr. Hall is extremely engaged in his community. He has coached varsity girls' soccer at McCall-Donnelly High School, coached youth soccer for many years and provided screenings for the wrestling team. He has served as the team doctor for the Ice Cats (previously Junior Steelheads) hockey team, as well as the McCall-Donnelly football team.
"Living and working in a small town allowed me to be deeply integrated into the community. I developed some really deep relationships with people, which has been so rewarding," Hall said.
When asked to reflect on his career, the first things that come to mind are the relationships he has built with his patients and his partners at the clinic, along with his lifelong passion for learning.
"I've developed these relationships with my patients for years and years," Hall said. "You see them on a regular basis, and they share what's happening in their lives. I really am going to miss that. And the camaraderie with my partners.
"I've been surrounded by amazing staff. Whether it was working at the hospital or in the clinic. Our staff is so outstanding and that's what makes our practice so good. We're all working together."
Dr. Hall and his wife Cat will be staying in McCall. He looks forward to skiing midweek, visiting his adult daughters, experiencing more travel and adventures with Cat and their friends and building a woodworking shop.
"I feel good about my retirement," he said. "I still enjoy medicine, my partners, and patients. I know they will be in good hands with my partners. I'm able to leave with all that and I'm healthy. I think that's a pretty good career."