Theresa Oghe of Nampa works full time and cares for her mother, and it's a complicated balancing act.
Minor medical situations are anything but simple, and a trip to urgent care can put her mom at risk and require her to take time off work. With longer wait times at urgent care clinics due to the numbers of COVID-19 patients seeking care and staffing challenges, Oghe does not always feel safe in crowded settings.
It's for reasons like this that St. Luke's is rolling out added features, providing patients and the community with new and innovative safe care options. Among those innovations: on-demand virtual care services, available seven days a week for common conditions such as urinary tract infections, rashes, earaches, sore throats, eye irritations and more.
No appointment is required to use these services. St. Luke's patients can log in to their MyChart electronic health record, answer a few questions about symptoms and begin a virtual visit with the next available St. Luke's primary care provider. Virtual care allows people to save time and get help for many of the common reasons people seek out care in settings such as emergency rooms, which might not be the optimal solution for many common minor conditions.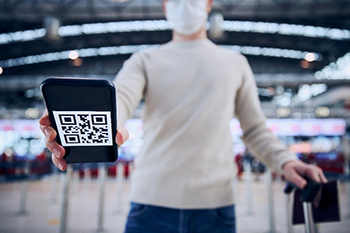 "As caregiver for an elderly relative, urgent care can be a struggle," Oghe said. "And going out into the crowded public with Mom right now is not something I really want to risk unless it's an emergency.
"Options like virtual visits allow me to seek medical care for us from the safety of our home."
Previously, patients have been able to request virtual appointments through their established providers, which meant that the number of video visits available was somewhat limited. A pool of St. Luke's providers now can be available for virtual visits throughout the week for patients with new and pre-existing conditions, giving patients like Oghe more latitude in how they manage care for themselves and for family members.
The service is already proving popular; just days after opening for registration, dozens of visits have already been completed.
St. Luke's Health System Primary Care Medical Director Dr. Laura McGeorge said the services help to round out how the organization helps community members manage their health.
"Virtual visits for non-complex visits will enable us to continue providing excellent care while helping to reduce volumes and wait time at our clinics and urgent cares," said Dr. McGeorge.
"Our commitment is to care for our patients and their families when and where they need us. These new options make it easier to see a provider and get well faster."
An additional change to MyChart functionality is enhanced capability to share COVID-19 testing and vaccine status through a scannable, downloadable barcode. As Idahoans return to work and travel and attend events, they may be asked for COVID-19 vaccination information or recent test results.
SMART cards in MyChart allow users to share this information easily and securely. Users decide how much to share and with whom—users can share test results, vaccination information or both. The information is stored virtually, so that keeping track of vaccine documentation and testing information is easier.
Business owners as well stand to benefit. In the Treasure Valley, Boise is requiring that events with more than 250 participants must require proof of vaccination or a negative COVID-19 test upon entry, so Boise Farmers Market Market Manager Tamara Cameron welcomes a quick way for market-goers to comply.
"Anything that makes checking vaccine status easier is much appreciated," she said. "Checking an app on a phone is much easier than looking at a card and checking an ID."
Easy access
Vaccine status and test results are available for users with MyChart accounts. If you are a current MyChart user and previously received your COVID-19 test or vaccination at a St. Luke's location, your information should be available immediately. Anyone who received a vaccine at a non-St. Luke's facility will have the ability to query Idaho's Immunization Reminder Information Systems. If patient information can't be confirmed via IRIS, patients can submit a quick questionnaire and photo of their vaccine card to be reviewed and added to MyChart.