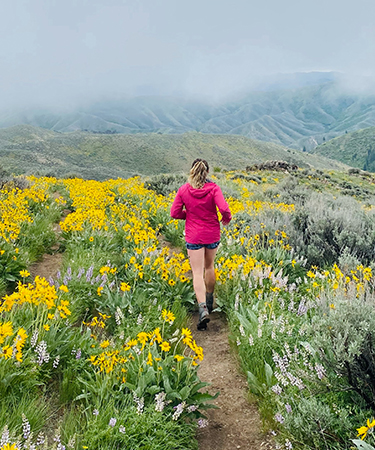 Photo courtesy of Alexis Bennett.
Spending a few minutes outside can often have a significant, positive impact on one's health. It's a common and trendy message for today's increasingly health-conscience consumers. It's also one that Lyle Nelson wholeheartedly embraces.
"A point that I believe in strongly is that good health is contagious," said Nelson, who recently retired as the community health administrator for St. Luke's. "As we spend more time in the outdoors and improve our own health, we become the agents for improving health for everybody around us."
Through sheer lived experiences, Nelson could be considered an expert in the 'field.' He's competed in four Winter Olympic Games as a member of the United States' biathlon team, culminating in his carrying of the American flag at the 1988 games. He's also skied in countless countries, kayaked in China and rafted through the Grand Canyon.
Needless to say, Nelson is an enthusiast when it comes to the outdoors. The longtime McCall resident and St. Luke's employee recently shared his passion—and the potential health benefits—of being outside during a free, virtual presentation with Idaho Business for the Outdoors. (St. Luke's is a supporting member of IBO.)
Nelson said he was happy to provide the photo-filled presentation on how the outdoors can revitalize "our minds and bodies for any occasion."
For individuals, Nelson said, the benefits of increasing outdoor time can include feelings of decreased stress and increased levels of 'feel-good' hormones.
"It is well documented that being in the outdoors reduces stress," said the West Point graduate and published author. "It turns down the adrenaline and cortisol, which accompany that 'fight or flight' feeling."
Nelson added, "Being in the outdoors increases the feel-good hormones, like serotonin, dopamine, endorphins. These are the things that lower our blood pressure, our heart rate, help us breathe deeper."
Nelson also highlighted how time in nature can boost feelings of connection.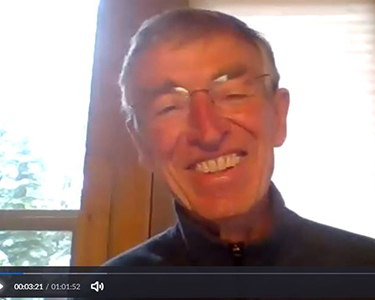 "We feel connected, and that sense of connectedness is part of something greater than ourselves," he said. "When you are in the outdoors with someone, the sense of connectedness, the sense of closeness, of concern for each other, is greater than when you are sitting across the car from each other."
The benefits aren't limited to individuals, though. Businesses and organizations can benefit, too.
"When people have a view of the outdoors at work, or are encouraged to do outdoor things, or go outside during breaks, it is well established that that can improve employee health," Nelson said.
Nelson added that simply looking at a plant in an office or other work setting can increase an employee's mood and mental health.
"Mental health and physical health are inextricably connected," Nelson said. "A mental health advantage is a physical health boost as well."
To support mental health, Nelson encouraged people to take a 'nature appreciate pause,' or NAP. Whether out on a hike or driving across the Gem State, safely pulling over to take in the surroundings can spark feelings of positivity.
"Just stop, take two minutes," Nelson said. "Get absorbed in the environment around you."