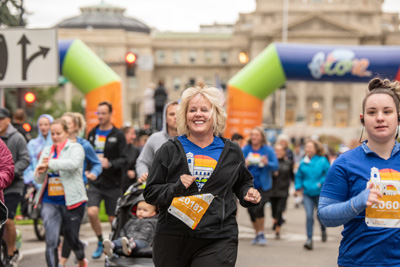 Chris Leininger and his wife, Jennifer, hoped to begin something special this year by signing up for Saturday's St. Luke's FitOne with their four children.
"It's a way to do something healthy together as a family, and we'd like to make it a family tradition," Jennifer Leininger said.
They weren't alone, not by a long shot. A record number of participants – more than 12,700 of them, families, friends and solo participants – signed up for this year's FitOne events.
By doing so, they weren't just committing to a day of fun and fitness, they were also helping support FitOne's mission of building healthy communities. Every dollar raised by FitOne goes toward helping children and families live their healthiest lives.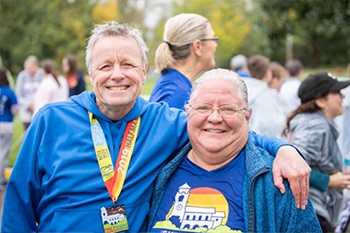 The funding will have a very meaningful impact, contributing to:
Running and walking tracks at elementary schools.
Hydration stations at schools.
"Fit kits" to keep students on the move.
Idaho Elks Children's Pavilion and programs.
Knowing that proceeds from the events make such an important impact certainly motivates the FitOne staff to put on a special event each and every year.
Eric Stride, executive director of FitOne, was proud of his team after Saturday's big day.
"It just went really, really well," he said. "We couldn't have asked for anything better.
"It was the best event I've been a part of."
To those of you who joined us Saturday, attended the two-day FitOne Healthy Living Expo Sept. 27 or 28 or gave your valuable time as a volunteer, thank you for joining the St. Luke's family for such a special event. We'll see you at the finish line again next year!