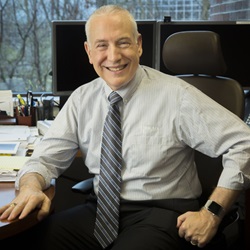 For those hoping that this period of rapid change in health care is almost over, I have bad news – but at the same time, good news; while all change is difficult, the changes ahead are likely to make our lives better, empower us and make us even more effective leaders.
I'm focused on leaders because Pam Lindemoen, St. Luke's Health System vice president, is today's guest blogger, and she has some very important insights to share on how leadership will be evolving in the near future and how critical it will be to our success. Read on; this is an important blog piece.
- David C. Pate, M.D., J.D.
---
I have been a leader in health care for more than 30 years, and the challenges we face today are in many ways the same internal and external challenges we have faced throughout my career: becoming more efficient and effective at delivering care, reducing expenses and delivering safe care of the highest quality for our patients.
Here's the difference. Thirty years ago, we were not thinking of Amazon Care and the dozens of other start-up initiatives launched by well-funded tech giants that have emerged on the health-care landscape, either as partners or competitors. They simply did not exist. Disruptors used to emerge from within health care. They are now both within and outside of what we historically thought of as the health-care space.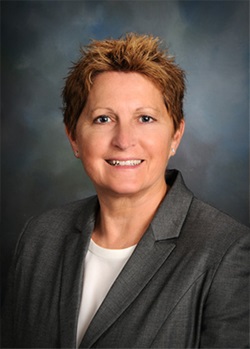 That said, I believe the fundamental solution has been the same all along. When my family members and friends have asked what I think needs to be solved for, I think they expect to hear "Insurance." "Pharmaceuticals." You get the idea.
The answer is leadership, now more than ever. Research supports the idea that, just as we have retooled our approach to traditional practices of pricing, payer contracting and the business model, we must also retool and rethink our traditional approach to leadership and the investment and strategies we bring to bear to prepare for and lead health care in the future.
Starting with governance
One of the biggest challenges in health care is change, both the pace and the need to navigate it effectively. At St. Luke's, we know that to be successful in moving from fee for service to value and to deliver on population health objectives having to do with improved total health while decreasing total costs, there must be alignment and focus throughout our organization.
It's why we are reimagining our operational governance model and why we introduced system and population health executive and management committee architecture. Our operational governance structure will and should evolve as we do, but it is a foundational platform that serves our strategy via a clearly defined framework that enables us as leaders to offset change fatigue by creating focus through our decision-making and that answers the "why" behind the decisions we make.
What do future leaders look like?
Vince Martinez of Partners in Leadership recently wrote that "Operating on legacy systems and traditional, siloed workflows may have been viable even five years ago, but in the digitized world of business, characterized by increased globalization and accelerated speed to market … the pressure to adapt has led to the reimagination of modern business."
It's a very apt description of the position health care finds itself in, even before you factor in Amazon and company. Not only does technology now drive entire industries, but the structure of the average workforce is in flux, as evidenced by the fact that millennials now represent the largest percentage of the American workforce. These demographic patterns are surfacing as well in health care and at St. Luke's.
These dramatic shifts mean we need to confront differences in communication, leadership and work preferences, and just as we have changed our business model to value, we also need leaders that can adapt in tandem with this business model change.
We need to understand our employees beyond the traditional human resources metrics of turnover and recognition through awards and years of service. These are important benchmarks; don't get me wrong, but the question I would like us to consider is how to move beyond the traditional strategy of command and control and learn how to create environments where our leaders are able to foster and align employee mindsets to create strategic movement toward critical goals for the future.
This will entail focusing less on micro-level performance management and investing in understanding, from the bottom up, the beliefs and experiences of our providers and staff that motivate actions aligned with our organizational goals, thus creating a thriving culture.
Data vs. insight
Benefiting from insights available by investing in data and information technologies has to be a top priority for us in health care. I'm convinced this will improve decision-making for all roles in the organization, from the bedside nurse to the CEO.
We started the journey with our common electronic health records system, put in place several years ago, but we have the opportunity – and obligation – to transform health care through the use of data and insights derived from the right data that will drive our decisions regarding where to invest in growth, talent, care design innovations and partnerships to accelerate our progress toward population health.
We will need everyone on deck to promote and transform the traditional supply-and-demand approach to health care. I believe that our ability to lead the transformation from fee for service to value starts with deeply understanding the cost of how we deliver care today and the total health of our communities, and then by leading the way to achieve collective impact.
For that to happen, we need to be better positioned to collect, analyze and act on data collected within our care settings and our communities, leveraging artificial intelligence and technology to make sense of all the data and determine best courses of action to dramatically reduce the costs of care and to proactively predict and design for health and prevention.
Innovation and how to get good at it
My last reflection on leadership and the future of health care has to do with innovation. We will need to find ways to make innovation the St. Luke's way, part of our DNA from the bottom up.
The future will be won by those with organizational mastery when it comes to imagination and risk-taking, those that test and learn and that are willing to look beyond the traditional walls of health care to design and achieve outcomes better and faster.
Those of us in health care also have an opportunity to think about our role differently. Best Buy's CEO, Corie Barry, has said the company thinks of itself as in the business of health-care technology faced by a population that is aging incredibly rapidly. Best Buy understands that people want to stay in their homes and wants to be thought of as the "Chief technology officer for your home, for everything from troubleshooting a faulty home WiFi system to sending alerts if a senior hasn't opened the refrigerator in a while, suggesting not eating sufficiently."
This philosophy, expressed by the leader of a company not traditionally associated with health care, means that we will need to look at collaboration on a whole new level, far beyond our clinics and hospitals. How we create an environment for everyone to feel empowered to imagine and instill innovation has to be a cornerstone of how we build our roadmap for the future.