St. Luke's makes care more convenient with systemwide e-prescription rollout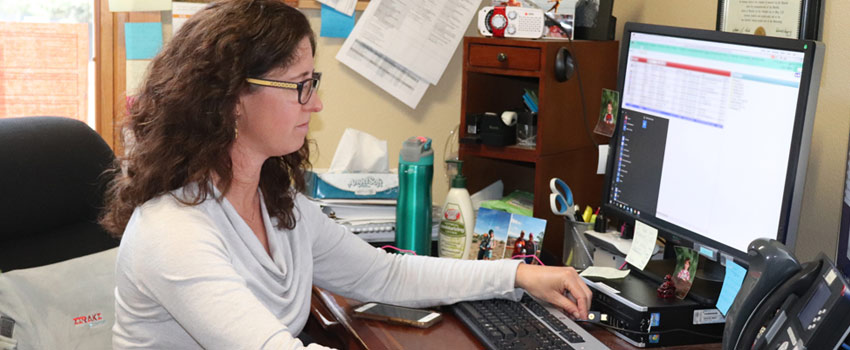 By Alexis Bennett, News and Community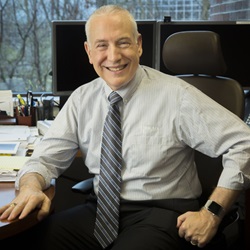 Having had a family member with the need for a Schedule II medication, innovations in prescription processes come as very good news. This medication previously has required a special prescription that could not be called into a pharmacy, meaning monthly visits to the physician's office to pick up the prescription; for me, this entailed a regular round-trip of nearly two hours.
So I can fully appreciate what a tremendous benefit e-prescribing is to patients and the families of patients who require these kinds of medications. Here to tell you about this tremendous service that St. Luke's is providing to our patients is Alexis Bennett, St. Luke's Health System communications coordinator.
- David C. Pate, M.D., J.D.
---
St. Luke's providers have been able to submit prescriptions electronically for common medications since the health system's electronic health records system was put into place in 2016, saving many patients from having to shuttle their prescriptions between physicians' offices and pharmacies.
That convenience now is being expanded among some less mobile patients, including those with chronic pain, recuperating from surgery and managing chronic conditions, who historically have received paper prescriptions.
This is great news, for example, for the parents of kids with mood or attention disorders, who routinely have needed to pick up signed prescriptions every month for the controlled substances they need to help manage their children's conditions.
"We had patients driving through bad weather or over long distances for paper prescriptions and post-operatively, when patients needed additional medication," St. Luke's Boise family physician Dr. Terry Ribbens said.
Controlled substances are classified schedule I through V, based primarily on risk for potential abuse. Schedule I substances are the only classification not prescribed for medical use, and include recreational, street drugs. Schedule V substances are considered to have low potential for abuse and include medications for common conditions such as colds. Schedule II substances are considered to pose an elevated danger of abuse and include Adderall, Percocet, multiple narcotics and opioids.
Policy-makers and health-care planners and administrators have wrestled in recent years with access to such drugs, against a backdrop of national opioid addiction of crisis proportions. Paper prescriptions are meant to reduce the likelihood that medications wind up in the wrong hands, but theory and practice are two different things.
Erring on the side of caution and convenience, providers historically have prescribed higher quantities of medications to keep patients from needing to return for new or additional medication. The result has been an increase in the number of controlled substances in patients' medicine cabinets, a development that has compounded the addiction epidemic.
E-prescribing has shown promise in both addressing patients' needs for convenience and national calls to solve the abuse and addiction crisis. In April, St. Luke's began expanding e-prescribe capability to schedule II substances following a six-month pilot, shifting the dynamic for patients and providers.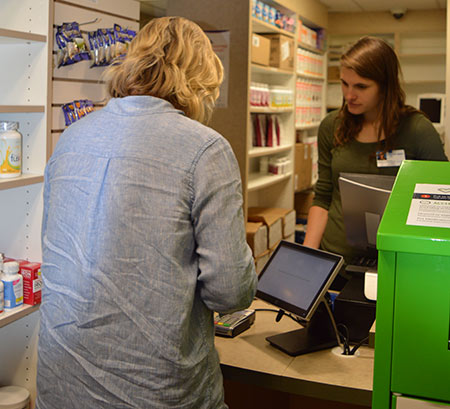 Dr. Ribbens led the pilot project and subsequent rollout of the program.
"From a prescriber standpoint, we can send more (medication) after for the few patients who need additional pain medication—most people don't—and then we don't have an excess of controlled narcotics laying around people's medicine cabinets," he said.
Mandate meets best practice
Last fall, the federal Substance Use-Disorder Prevention that Promotes Opioid Recovery and Treatment (SUPPORT) for Patients and Communities Act was signed into law. In it is a section that essentially mandates the shift that St. Luke's is already making. In January of 2021, Medicare recipients will be required to fill prescriptions electronically; Walmart and Sam's Club will require electronic prescriptions as early as next January.
"The DEA put out their requirements and the pharmacies, for the most part, have been set up to receive e-prescriptions for controlled substances," Dr. Ribbens said. "Most organizations haven't gone through the work to get (providers) set up for e-prescribe.
"We were going to do this even before the law came out," he said. "We thought it was best practice. We thought it was more convenient for patients."
St. Luke's electronic health records platform and dual authentication have put the organization in a position to be ahead of other systems with this feature – and more innovation is on the way.
"In this next rollout, we're going to have something more mobile, so I can e-prescribe at any workstation even if I don't have a fingerprint scanner," Dr. Ribbens said.
Identify-proofing through dual-factor authentication ensures security and prevents diversion. Providers with DEA and state licenses to prescribe can apply to e-prescribe and then can log in securely anywhere and fill a waiting patient's prescription by providing something they know (a password), something they have (a YubiKey or Smartphone App) or something they are (a fingerprint).
To protect against fraud, prescribers can review audit reports generated at the end of each month for suspicious behavior, much like a monthly credit card statement. Behind the scenes, a security team monitors for suspicious activity and repeated log-in failures.
E-prescribe for controlled substances is now available to interested prescribing providers and is being rolled out in waves, beginning with those who were a part of the pilot.
St. Luke's McCall family medicine and OB/GYN physician Dr. Sarah Curtin was a part of the pilot group. She says she's appreciated the flexibility and convenience e-prescribing has provided her patients.
"I have been thrilled with the e-prescribing feature," she said. "It has made it much easier for both providers and our patients, especially in our rural setting, saving patients the hassle of having to come pick up a hard-copy prescription, and then take it to the pharmacy.
"It is invaluable when people are sometimes driving 50 to 100 miles to see their physician," she said. "It is fun to see technology moving us forward!"