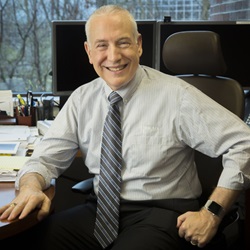 Change is constant, of course, and we're seeing our share within St. Luke's.
We are going through an organization design effort to evolve our organizational structure from one that served us well under fee for service but which has been hospital-centric to a model that will serve us well under value, where the focus is on population health.
These changes, though necessary, are anxiety-provoking. In a display of honesty that is unusual in these times, today's guest blogger, Pete DiDio, our vice president and controller, discusses his emotions and reactions to help others who may be dealing with similar change. I really admire Pete, and his writing is a must-read.
- David C. Pate, M.D., J.D.
---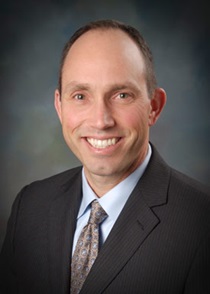 Pete DiDio, vice president of finance and controller of St. Luke's Health System
If you have followed the press or pay any attention to Dr. Pate's blog, it would be hard not to notice the attention St. Luke's has received for all the change over the years.
In my 12 years here, it has been a constant – and with good reason. St. Luke's has been transparent about the need for change in the health-care industry, the transformative change St. Luke's is engaged in, and most recently, our operating structure changes that impact the fabric of our organization – the people.
Here, I'm sharing some of my own experience over the last year. If you find yourself struggling with change, perhaps this brings added perspective.
I always considered myself a person that supported change as a core foundational element underpinning any organization, function or process and as a foundational principle for any advocate of continuous improvement; I would point out that the concept of continuous improvement presupposes that change is continuous.
I often encouraged, supported and effectuated change. I will also say that it is much easier to do when it does not impact me, my family or my personal plans.
About a year ago, we decided within the Finance Division to shuffle the workload and leadership roles so that we could become more effective in the overall financial leadership of St. Luke's. Let's call it "the Shuffle."
This meant I would give up certain duties, facilitate a change whereby employees who had worked for me would become my peers and allow such employees to develop and perform on their own.
This was a huge change for me, and I found myself caught in an emotional cyclone that I didn't expect. Questions I found myself pondering were:
Wasn't I doing a good job? Feedback and my evaluations always said I was.
Can "So-and-So" do "such-and-such" without my help?
Was this a subtle way of trying to move me out of the organization? Hmmm … They did move my office a little while back ... (Do you sense my speculation here?)
What does this mean for my future?
I was surprised at my own emotional reaction, insecurities and feelings, in large part because I was an instigator or proponent of the Shuffle. I remained in turmoil on these questions much longer than necessary. I felt I had let myself and others down and simply must not have kept pace with the changes – something we know does happen.
I can now say with 110 percent confidence that I, and more importantly, the Finance Division, are in a much better spot than before the Shuffle conversation began. And now that the dust is settling, here are three simple things I learned that I hope are helpful to those who find themselves in similar situations.
Trust.
I know it can be an overused word, but by trust, I also mean trust in yourself. I know that I worked hard and have example after example of positive impacts to show for my time with St. Luke's. Never was it said that we were shuffling due to my performance – I just speculated that!
We made these decisions collaboratively to ensure that the excellent performance of the Finance Division was maintained, and that the division was set up to be excellent for the future. I had to trust my bosses, whom I had years of historical experience with, who told me in words, as opposed to actions, that I, Pete, was needed. Ultimately, if you don't extend the trust, it is probable that one or more of those involved will end up in an emotional world of skepticism and uncertainty. Not a fun place!
Do the Shuffle.
As I said, I was part of sparking the conversation that we needed to do "the Shuffle" (cue the good '70s disco music if you would like). I took ownership of the changes, worked with other Finance leaders (some now in bigger roles) and together we reallocated the work and responsibilities.
Moving with the change and moving it along, as opposed to fighting it, ultimately served me well and calmed many of the fears that I had related to the Shuffle. I was able to not only influence but ensure the changes went smoothly.
Be Awesome.
Last lesson I would share is to simply do your job, whatever it is, in an awesome way. Stay true to a work ethic. Keep to your values and your organization's values and simply focus on your job. If you are awesome at your job and let others take care of themselves, then you will find yourself emotionally in a better spot on a day-to-day basis.
This doesn't mean you get to say "whatever," or "don't ask me, I'm just doing my job," but that you wholeheartedly trust that others in your organization have the same intention of being awesome in their roles. At St. Luke's, I trust that we all are trying to keep ourselves excellent for our patients and community.
I sincerely hope, for others going through these types of situations and their associated emotions and reactions, that the changes that have, are and will continue to occur do not overwhelm you. I will say that the silver linings that have occurred for me personally and professionally have completely replaced the fears and skepticism that tempted me a year ago. I wish the same for you!