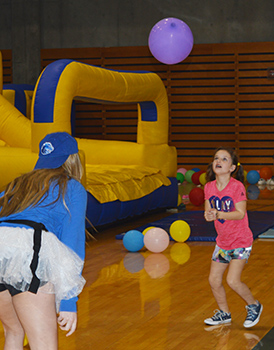 Spirits were high and tears flowed as the final fundraising number was revealed following 17 hours of dance during Boise State's 2019 Dance Marathon.
Leaders, participants and our community raised $208,014.67, the most in its six years, to exceed their $208K goal. Dance Marathon also saw its highest participation ever, with 35 total teams and 1,026 total participants, including virtual dancers.
Money raised helps support kids receiving treatment at St. Luke's Children's Hospital.
The event kicked off on Friday, Feb. 22, with booths, presentations by "Champion" children and families and obstacle course races.
Activities were held throughout the night, with dancing finishing up just before 8 a.m. Saturday, Feb. 23, for the announcement.
Dancers, execs and leaders exchanged hugs during the Circle of Hope, honoring the children and the commitment of participants to the cause, before the final reveal.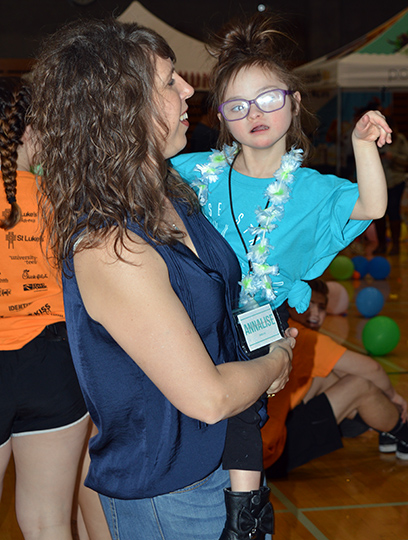 Public Relations and Communication Chair for Dance Marathon at Boise State University Duncan Robertson shocked and proud as he congratulated his fellow team members Saturday morning.
"Before we revealed the total amount, I was confident we had done enough to reach our goal because whether we hit it or not, I knew we had put on a successful event," he said. The miracle kids' pure happiness, as well as the sweat and tears that were shed by hundreds of Boise State students throughout the night spoke volumes. The feeling of seeing 208 flipped over cannot be put into words how incredible that felt. The culmination of our year-long efforts paid off."