Kid care takes center stage at St. Luke's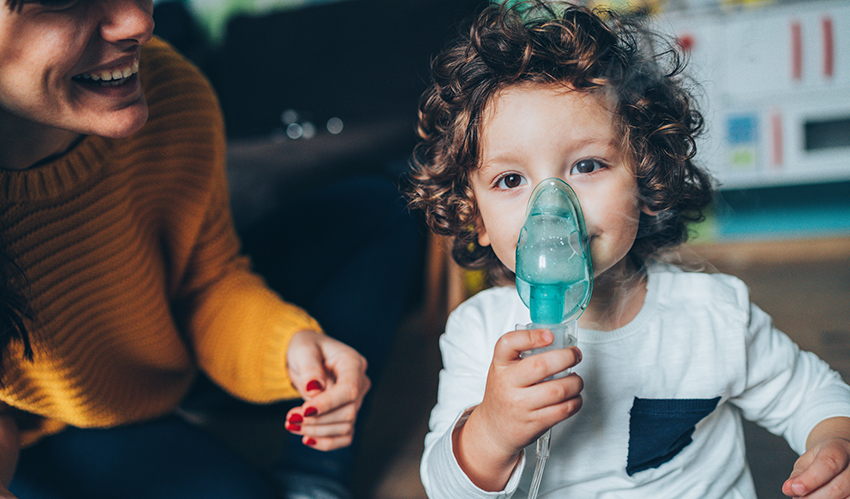 By Chris Langrill, News and Community
Children are a big deal at St. Luke's.
The $42 million, 100,000-square foot Idaho Elks Children's Pavilion, which opened this summer in Boise, makes that very clear.
But caring for children goes beyond the Children's Pavilion and extends across the St. Luke's Health System.
Grant funds recently received by the St. Luke's Cystic Fibrosis Center of Idaho, in partnership with St. Luke's Pharmacy, will help improve the quality of care for children and adults alike, and a program being implemented by the Boise Emergency Department aims to ensure that young patients have as good an experience as possible, even in difficult circumstances.
Here's a look at the two recent developments.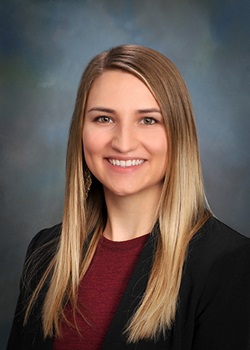 Specialty care when it comes to meds
The St. Luke's Cystic Fibrosis Center of Idaho, in partnership with St. Luke's Pharmacy, recently was awarded $317,520 to support the development and implementation of a cystic fibrosis (CF) specialty outpatient pharmacy program. The grant will allow the center to hire two pharmacists and two pharmacy technicians.
The medication landscape for CF patients is very complicated and demanding. The new program is meant to help patients and caregivers navigate the terrain, to improve medication and treatment adherence, access and education.
St. Luke's CF center has approximately 165 patients, and that population is roughly half children and half adults. The clinic averages about 125 patient visits per month, and each of those visits is multidisciplinary and the average visit time is about two hours. CF patients require a lot of interactions, and they can spend up to three hours a day administering medications and treatments.
"There are about 200 CF centers around the country," said Dr. Perry Brown, a St. Luke's pediatrician. "Data has made it clear that there is a great benefit to having clinical pharmacists embedded in these clinics."
The CF Foundation encouraged St. Luke's to apply for grants that would allow it to implement the new pharmacy program.
"We applied for them and we were awarded both," Dr. Brown said. "So, that allows for a pharmacist and a pharmacy tech on the pediatric side as well as the adult side."
The first pharmacist, Sabrina Sherwood, was hired in August.
"She's already made a big impact," Dr. Brown said. "Our patients, who are receiving multiple, complex medications, were actually working with four or five different pharmacies in some cases.
"Sabrina has been able to pretty much reduce them all to two, which is a really big deal."
Sherwood had experience working with a CF team in Utah, and embraced the idea of being part of developing a new program at St. Luke's.
"I knew after working with CF patients there that I wanted to be with cystic fibrosis patients for the rest of my career," Sherwood said. "To be a part of this innovative time where we have this specialty pharmacy that really makes patients' lives easier is amazing. I'm really happy to be a part of it."
Tyler Hemsley, director of the outpatient specialty program, has been pleased with early results.
"Within the CF population, it's just so apparent that the coordination from the inpatient side to the outpatient side to the pharmacy delivery is so highly integrated that very, very quickly, we started to see these dramatic success stories," Hemsley said.
"We actually have strong data that suggest that the coordination … actually keeps people out of the hospital."
Hemsley expects those positive results will expand as more pharmacists and techs come aboard.
"It's been a wonderful partnership so far," he said. "I'm really looking forward to the development of this program in the coming years.
"I'm excited to see what we can do with it."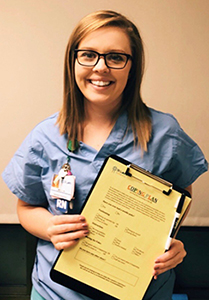 Keeping kids calm in the ER
An emergency room can be a hectic environment and a frightening place for young patients.
The staff of St. Luke's Boise's Emergency Department (ED) often walk a difficult tightrope: Providing immediate, urgent care while also trying to make sure young patients are as comfortable as they can be, given the circumstances.
The new coping plan aims to make the experience in the emergency room as positive as possible. The plan provides a template for staff members to ask parents how they can make their children as comfortable as possible.
Parents are asked to respond to a few questions about their children: Have they ever had a needle poke? What type of distractions might help put their child at ease?
Traci McGregor, director of the Boise ED, said the concept was born out of feedback from parents.
"We're working under different time constraints, but parents still expect the same care as they get when they go to the clinics," McGregor said. "We've struggled with that.
"(The new coping plan) puts in place a model that makes our care more consistent."
Emily Smith, a nurse in the Boise ED, researched other hospitals' coping plans and created a version that she felt would suit the Boise ED's needs.
Of course, there are times when the coping plan just isn't applicable.
"We're seeing oncology kiddos who have fevers or sickle-cell kids who are in crisis," Smith said. "We're not going to be using the coping plans on kids who are 'all hands on deck.'"
The program began in early November. Refinements are likely to be made, and both Smith and McGregor said that input from parents will drive the direction of the program.
The coping plan form includes a section for parents to provide comments, and that information will be invaluable in shaping the future of the program.
In the meantime, however, the ED team thinks the plan has already been an invaluable tool in helping young patients have the best possible experience at St. Luke's.
"It kind of sets us up for a chance of success," McGregor said. "Before, we felt like we were behind the eight ball."