St. Luke's Dr. Bart Hill on being part of one of the best health systems in the country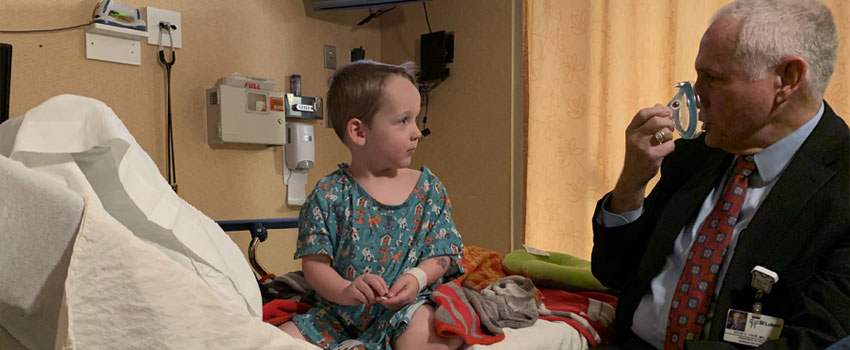 By Bart Hill, MD, News and Community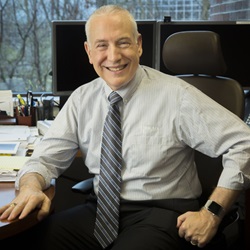 Congratulations to the amazing employees and physicians of St. Luke's Health System, ranked as a Top 15 Health System for the sixth year in a row! What a wonderful achievement.
I am so proud of each and every St. Luke's team member and proud of what this represents for our communities – lower mortality and complication rates compared with other health systems not in the Top 15.
Here to tell you more about this very significant achievement is today's guest blogger, Dr. Bart Hill, St. Luke's Health System chief quality officer.
- David C. Pate, M.D., J.D.
---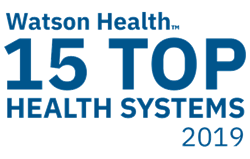 For the sixth consecutive year, St. Luke's is being recognized as an IBM Watson Health Top 15 Health System.
This is a remarkable achievement and a testament to our commitment to high-quality, safe and cost-effective care. We are very proud of what this means in terms of safer care for our patients and the outcomes that we have been able to achieve.
IBM Watson Health's criteria for top health systems include performance in risk-adjusted mortality and complications, readmissions, health care-associated infections, length of stay, Emergency Department throughput, patient experience, profit margin and Medicare costs. This balanced view of performance provides a broad reflection of many areas important to quality, safety and affordable care.
For us, it also reflects St. Luke's ongoing commitment to highly reliable care and continuous improvement. We know that being complacent is not an option in the rapidly changing world of health care. Every organization is working to make improvements in quality, safety and costs, and we continue to raise our own improvement expectations.
I have mentioned in previous years that the engagement and passion of the St. Luke's team are key to our achievement of high-quality, safe care and our ability to sustain that level of care, and that passionate engagement continues.
It begins with our people, all the staff and providers, who are dedicated, compassionate and skilled. We also know that combining motivated and skilled people with resources and training to develop their safety and quality improvement capabilities helps drive better outcomes.
Our launch in March of this year of an internal improvement and leadership program, PACE (Partnering to Achieve Clinical Excellence), has brought a stepped-up level of training for our providers, leaders and staff in the sciences of quality, leadership, safety and improvement. Our investment in technology is creating actionable reports that provide focus and direction. Factor in the unwavering commitment of our leadership and board of directors to quality and safety, and it is easy to see where our consistently excellent performance comes from.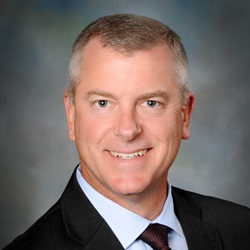 Dr. Bart Hill, St. Luke's Health System chief quality officer
I love to cook, and for me, a new meal always begins with a recipe. It is the foundation that starts the meal preparation. However, it becomes modified, enhanced and improved each time that I use it. Rarely will it remain unchanged – though I have a few that are just too good to mess with!
Much like cooking, delivering high-quality, safe care at St. Luke's begins with a formula, one that is continuously modified for ongoing improvement. Our foundational "recipe" for quality includes rapid-cycle improvement by teams of invested stakeholders who are continually looking for ways to modify and enhance processes, leverage technology or develop skills. We have refined our cycles of improvement by incorporating tools and processes from lean methodology and project management.
As a result, we see ever-increasing engagement on the part of our physicians, other providers and staff members, working together to implement high-quality and low-cost care and driving toward exceptional outcomes. When we miss our targets, we are open and willing to review experiences to see where we can make improvements.
Our ongoing commitment to deliver on our mission of improving the health of people in the communities we serve is our motivation to deliver the best possible outcomes. Our obligation to provide safe care in every action that we take reminds us daily that we are focused on achieving zero harm. There is no end to getting better, and failure is not an option.
I want to congratulate the wonderful St. Luke's team for having achieved this phenomenal success. Every member of our organization has played a part in making St. Luke's Health System one of the best in the country, and I could not be more proud of each and every colleague. On to next year, and Top 15 for a seventh time!