For St. Luke's patients, better access can mean fewer ED visits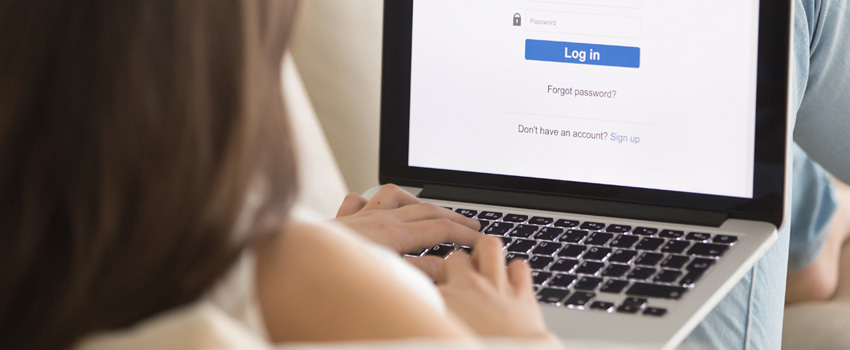 By Chereen Langrill, News and Community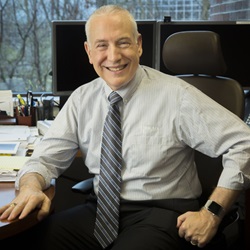 Under fee for service, hospitals advertise their emergency departments and try to generate more visits. But for St. Luke's, value-based care means trying to prevent avoidable emergency room visits.
Here is St. Luke's Health System Communications Coordinator Chereen Langrill with a report about what we are doing to help patients avoid unnecessary, costly emergency room visits, while making sure that they get the best care in the right setting.
- David C. Pate, M.D., J.D.
---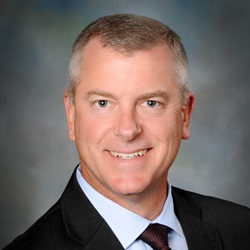 Bart Hill, M.D.
Improving access to care is an important part of St. Luke's work to improve patients' experience. It's also likely to curb unnecessary visits to St. Luke's emergency departments.
Emergency department visits are designed for life-threatening issues or trauma, but because care is available on a 24-hour basis, the ED also becomes a destination for people who want to see a provider right away without scheduling an appointment.
Using the ED for non-emergent care is expensive, however, and the emergency setting isn't designed to address ongoing care for chronic conditions or other similar health needs.
Research indicates that up to 30 percent of emergency department visits could be seen in more appropriate settings, such as primary care clinics, according to Dr. Bart Hill, a former emergency department physician who is vice president and chief quality officer for St. Luke's Health System.
All of which is why St. Luke's refinements to primary care are good news for patients, who are seeing more ways to access care. This summer, St. Luke's streamlined scheduling, putting in place an online scheduling tool for patients to schedule their own primary care appointments. Available 24 hours a day, the new system means, for example, that busy parents don't need to wait for business hours to schedule appointments for their children. It also allows them to see when the next provider is available.
"It is better care for the patient to have part of their care team taking care of them rather than any available doctor in the ED caring for them," said Dr. Laura McGeorge, St. Luke's Health System medical director for primary care. "Their costs are significantly different in the ED."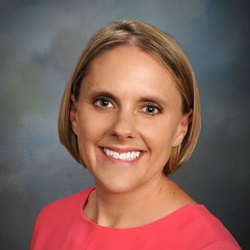 Lucy Dennis, vice president of operations for St. Luke's physician services, understands the challenges people face when there is a sudden health concern that occurs outside of traditional office hours.
On a recent weeknight, Dennis noticed dried blood in her daughter's ear. It was late at night and outside of typical urgent care hours, so she used St. Luke's online schedule option to schedule a next-day appointment with a pediatrician. Without that option, the family would have visited the ED, Dennis said.
"Having the online scheduling option gave us the ability to control how soon our daughter could be seen by a provider," she said.
Dennis, who has been part of St. Luke's ongoing effort to improve patient access, believes redesigning primary care will help patients who might otherwise turn to the emergency department. Her team is working alongside providers to identify ways patients can better access the care they need. Part of that work involves discussions around how to triage care, which can include care coordination.
Here are two recent examples of how care coordination made a difference in helping patients avoid unnecessary visits to the ED:
A patient with multiple chronic conditions who had two hospitalizations and one emergency department visit in the past year worked with a care coordinator to develop a self-management plan that included education on how to recognize signs that symptoms were worsening and schedule clinic visits. Because of the education and plan, the patient was able to recognize worsening symptoms and schedule timely clinic care, rather than seeking help in the emergency department.
After six emergency department visits within one year, a patient was connected with a care coordinator who worked with the patient's primary care provider to develop a care plan and introduced the patient to other resources to help manage symptoms. There were no ED visits after the patient was introduced to a care coordinator.
The difference between a coordinated care plan and multiple visits to the hospital or emergency department can make all the difference. Because at the end of the day, no one wants to spend more time and expense on care needs than truly necessary.
"Think about if this was your mom, your child, your spouse," Dr. McGeorge said. "Is this what you would have wanted to have happen? If the answer is 'No,' we shouldn't be doing it that way."