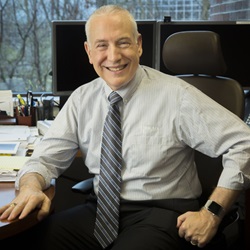 In my two-part blog post looking ahead to 2025, I noted that we are developing the next iteration of our strategic plan. We are more than halfway through our Strategy 2020 framework and we aim to have our Strategy 2025 plan developed one year from now.
For our 2025 planning, we have developed a futuristic story about the care of a fictional patient, HONDA. The name is an acronym for Hypertensive, Obese, Non-compliant, Diabetic and Asthmatic – the type of patients that collectively account for 5 percent of the population, but 50 percent of the health care spending.
Our case study also develops the story around HONDA's adult, millennial daughter who is involved in her father's care and support network.
A key theme that has emerged as we developed the case study has to do with the profound ways in which technology could enable HONDA's care and Molly's support of HONDA in the future. Here to provide you with his perspective on some of the ways in which technology will further enable care and family support is today's guest blogger, Reid Stephan, vice president and chief information officer for St. Luke's Health System.
- David C. Pate, M.D., J.D.
---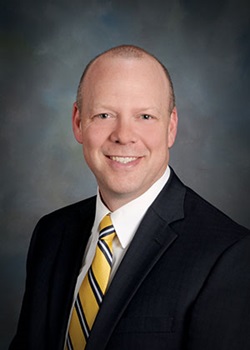 Reid Stephan is vice president and chief information officer for St. Luke's Health system.
I remember the first time I experienced online banking.
It was 1996, and I used a dial-up modem on a home computer to access a basic website that let me do little more than view the balance of my checking account.
Initially, it proved to be much more of a novelty than it was productive tool. I could only use it when I was sitting at a computer with internet access. It was slow, and I still had to visit my bank branch to conduct most transactions.
As mobile devices proliferated, internet access speed and availability improved and online banking services matured, an inflection point occurred. For the first time, I felt like I was truly at the center of my banking experience.
Rather than coordinate my schedule with the bank's hours and locations, I now had the freedom and flexibility to conduct my banking transactions at any time and from any location. This convenience not only gave me back time, it improved my ability to manage my finances and engendered feelings of loyalty to my bank for providing this capability.
After years of promise and hype, I believe we are at a similar inflection point in health care. In 2012, St. Luke's went live with myChart, a patient portal accessible via a website or mobile device application.
Initially, a patient could send their doctor a message, request appointments, view and update medications, access test results and view details of past and upcoming appointments. In the intervening years, additional functionality has been added to myChart, including the ability to request prescription refills, schedule appointments and share health records.
As we move forward, features in St. Luke's myChart will include:
Electronic clinic check-in;
An integrated view of health records across different providers and systems;
Proxy access that will allow family members to virtually participate in the care of loved ones;
Interactive guides on when to treat yourself at home and when to seek medical care;
Step-by-step directions and support, including pre-visit, mid-treatment and post-visit planning;
Care price estimates;
Integration with your Fitbit, treadmill or electronic scale;
Electronic signing of patient documentation;
Online scheduling for immunizations, flu shot clinics and diagnostic procedures;
Advance care planning questionnaires and document upload; and
Patient education videos and materials.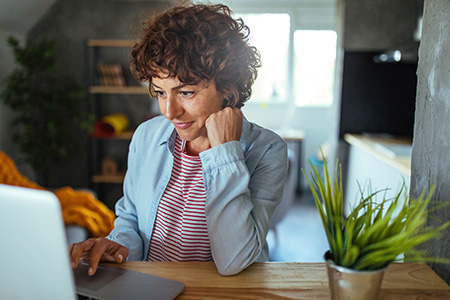 Earlier this year, St. Luke's became one of the first health care providers to enable Apple Health Records, which makes it possible for any St. Luke's patient with a myChart account to use their iPhone to view their medical records within the Apple Health application. This gives patients greater control of their data, which in turn gives them greater control of their health.
The expanding and robust use of tools like myChart is ushering in an era of patient data democratization. It has the potential to provide a consumer experience that will be like what we have come to expect from other industries such as finance, retail and travel. It can also become the cornerstone in the foundation of reduced health care costs and improved outcomes.
Consider the following possibilities:
An elderly widower who lives in Boise and has type 2 diabetes. His only daughter lives in Seattle and is very concerned about how he manages his care. With the proxy access she has via myChart, she can see her father's lab results, his diet and exercise details, and is able to securely communicate with his physician. This information and access allow her to monitor her father's condition and his compliance with his care plan. Largely due to his daughter's involvement, he can effectively manage his care and avoid unnecessary complications and costly hospital admissions.
A young woman who has an appointment scheduled with her provider for later in the week but has indicated she would like an earlier appointment. She receives an alert from myChart indicating that her provider has an opening that afternoon. She accepts the appointment, and when she pulls into her doctor's parking lot, myChart pops up a welcome message that allows her to check in before leaving her car. She enters the clinic, finds a seat in the waiting room and is quickly called back for her appointment.
A middle-aged man who uses a medication management app on his iPhone to quickly and accurately import his prescription list without manual entry. This in turn allows him to quickly and accurately set up pill reminders and receive relevant medication information. The medication management app can also warn him of problematic medication interactions because it has a comprehensive view of the patient's exact medication list.
These scenarios are not some futuristic vision. They reflect the initial, nascent steps being taken toward a future where patients are at the center of their health care experience.
I am convinced that when provided with the necessary tools and appropriate access to their data, consumers can and will self-manage their care and that this will lead to reduced costs of care, and more importantly, improved health outcomes.