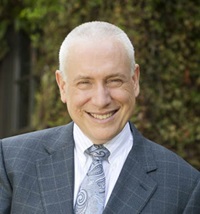 I am very excited about the improved scheduling processes being undertaken by St. Luke's Clinic to make our care even more patient-centered. I already love myChart, St. Luke's portal for patients into their health records, and the fact that I can request prescription refills on my app and soon will be able to schedule primary care appointments online are huge plus factors. For busy patients who don't want the inconvenience of having to call the doctor's office and wait on hold, and I'm one of them, this should be a great service. Here to tell you more is St. Luke's Communications Coordinator Chereen Langrill.
- David C. Pate, M.D., J.D.
---
St. Luke's new patient-centered scheduling process makes it easier for patients to see physicians sooner and empowers them to customize visits to meet their needs.
The scheduling redesign aligns primary care clinics throughout the health system to utilize a streamlined scheduling process. It's a first for St. Luke's and the first of several patient-centered improvements involving scheduling and clinic visits.
The approach centers on time and the ways it can be managed to produce better results. To achieve that goal required improving the process that clinics use to schedule appointments.
"It's about meeting consumers on their own terms," said Lucy Dennis, vice president of operations for St. Luke's physician services.
St. Luke's primary care providers now have similar schedule templates. When a patient calls and wants to schedule a visit on a specific day, the template makes it easier to find a provider who is available.
The template is categorized by visit types (such as wellness or new patient) that correspond with different time options based on the needs for that patient. For example, if a patient needs more time, the system can recognize the preferences for that patient and schedule time on their provider's schedule.
The team behind the process change used St. Luke's new electronic health record, myStLuke's, to discover the top reasons for visits in the past year, finding a pattern of 150 broad reasons. It turned out that 99 percent of all visit types fell within six categories.
Team members then met with physicians to learn more.
"We had a great team who worked side by side with providers and clinic staff to understand the right amount of time for each patient visit, then we built that into the system," said Daniel Silver, St. Luke's senior director of physician services operations improvements.
The team met individually with nearly 200 St. Luke's providers to learn more about the time they spent with patients.
"It was critical to work alongside providers and division medical directors," Silver said.
It helped the team refine the new process in a way that would make sense to both providers and patients, Silver said. As part of those conversations and meetings:
Providers selected the new scheduling templates.
Training playbooks were written for providers and clinic staff.
Intensive orientation and education, including presentations, weekly meetings, training calls and dedicated office hours, were planned.
The new scheduling format aligns all primary care providers throughout the health system.
"Previously, it was like we were all playing football but all using different playbooks," Silver said. "Now we are one team."
Based on the data collected so far, providers are seeing an average of one more patient per day. If the trend continues, the new scheduling process could result in the potential for an additional 85,000 visits in a year.
Don't let the numbers fool you, however. The intent of the schedule redesign wasn't to cram more appointments into the schedule or to have providers work additional hours to meet the increase in patients. Instead, it was about leveraging technology to make each appointment more efficient, Silver said. The schedule makeover simply opened up additional spaces on the schedule.
"Rather than saying there's a one size fits all, we've reduced variation in a more patient-centered way," Dennis said.
Reinventing the way St. Luke's schedules patient visits is the first step in a transformation that will continue throughout the summer.
Next up is online scheduling, which empowers patients to schedule their own appointments through the myChart patient-access function of St. Luke's common electronic health records system.
The patient portal provides secure, online access to all the details connected to someone's medical history and care. Through myChart, a patient can manage medications and request refills, view lab results and list allergies and immunizations. Previous and upcoming medical appointments are also listed on myChart. And by early summer, patients will be able to schedule appointments through the portal at any time of the day without having to call the clinic.
"It's an incremental change, but a very powerful one," Dennis said.
While myChart patients will continue to have the freedom to schedule appointments through a phone call, the online scheduling option puts them in the driver's seat.
Online scheduling takes another big step forward later in the summer, when that option will open up to all patients, even those without myChart access.
"This is just the tip of the iceberg," Dennis said. "We are not stopping at online scheduling. The work we are doing will bleed over to operations and how we work in the clinic."