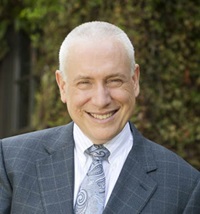 One of our greatest challenges is meeting the needs of patients with mental health/behavioral health issues. In Idaho, there are tremendous access barriers, including a profound shortage of behavioral health providers, especially psychiatrists. To address this problem, St. Luke's has adopted a collaborative care model. Today's guest blogger, Chereen Langrill, Coordinator Public Relations and Communications, will explain more about St. Luke's approach to meeting the needs of these vulnerable patients.
- David C. Pate, M.D., J.D.
---
Chronic diseases resulting in long-term disability and morbidity now account for nearly half of all the health care and cost burden in the United States.
People suffering from chronic pain disorders, major depressive disorders and anxiety disorders combined account for the largest fraction of patient populations of years lived with disability. Behavioral health disorders collectively represent a significant health care and socioeconomic burden for health care organizations nationwide.
The challenges associated with behavioral health disorders are complex and multifaceted, and frequently intertwined with other co-occurring chronic disease conditions. Unfortunately, behavioral health disorders are often under-recognized and under-treated. They frequently lead to dissatisfying patient outcomes and misuse of health care resources that drive up the total cost of care by as much as two- to threefold. This has important ramifications when considering how we manage population health at St. Luke's.
Access to appropriate behavioral health care in Idaho and the cultural stigma associated with behavioral health conditions represent a significant problem. St. Luke's sees these challenges, and is working to develop a system-wide strategy to address behavioral health disorders in the communities we serve.
The recognition that over 80 percent of behavioral health care delivered within St. Luke's Health System is provided in primary care settings is important to understand in developing the foundation of such a strategy.
The good news is that there are effective treatments for most behavioral health conditions.
The bad news is that most people in need don't receive effective care due to stigma, a shortage of behavioral health providers, differing levels of comfort among primary care providers in identifying and treating behavioral health conditions and lack of timely follow through. Integrated care programs try to address this problem by providing both medical and mental health care in primary care and other clinical settings.
Offering mental health treatments in primary care is convenient for patients, can reduce the stigma associated with treatment for mental disorders, build on existing provider-patient relationships and can help improve care for patients who have both medical and behavioral health disorders.
As St. Luke's moves into a population health model and underlying incentives change a different approach to health care becomes possible. Because of this, we are now able to shift our thinking and begin to view behavioral health as an integrated element in the management of other disease conditions across the continuum of care.
This is why St. Luke's is partnering with the University of Washington to adopt a collaborative care integrated model, will make it easier for people to receive behavioral health care in their primary care provider's office. Recognizing that Idaho has a limited number of behavioral health providers, this approach incorporates the primary care provider, a behavioral health care manager and a psychiatric consultant into the patient's care team.
In addition to easier access, there are other benefits to collaborating with primary care providers. No-show rates are lower in a primary care setting, and patients are more likely to return for a follow-up visit, explained Dr. Samuel Pullen, a board-certified child psychiatrist and system medical director of behavioral health. Primary care providers can screen patients for signs of depression, anxiety or other conditions, and then link patients with a behavioral health care manager and a psychiatric consultant. St. Luke's has deployed collaborative care in three primary care clinics supported by two psychiatric consultants, including Dr. Pullen. After a warm handoff, the behavioral health care manager and psychiatric consultant works with the patient's primary care provider to develop a comprehensive care plan.
"Collaborative care allows us to leverage those psychiatrists to get more care for our patients," Dr. Pullen said.
Family medicine physician Dr. Steven Kohtz of St. Luke's Clinic – Family Medicine in Twin Falls said that the opportunity for his patients to meet with a licensed clinical social worker in a primary care clinic location has been a transformative experience.
"Collaborative care has become a critical touch-point in the care of our patients with behavioral health issues," Dr. Kohtz said. "Often our severely depressed and anxious patients have significant social, financial and transportation barriers to the care they receive."
As one of the psychiatric consultants on the team, Dr. Pullen has seen numerous examples of how the new approach has provided a better patient experience, improved outcomes and helped lead to a lower total cost of care. The approach has had success in both pediatric patients and adults, including those who have multiple chronic care needs.
This new model of care is already helping patients throughout the health system. Here are two examples:
A new patient was screened for depression and anxiety, and based on the results was placed on antidepressant medication. He returned two months later and said his symptoms hadn't improved and that he was experiencing negative side effects from the medication. The clinic connected the patient with its new behavioral health care manager, who completed a mental health evaluation and found that the patient was likely suffering from a bipolar spectrum disorder and that treatment with traditional antidepressant medication may be contraindicated. After discussing the case with the clinic's psychiatric consultant and the patient's primary care physician the patient's prescription was changed to a mood-stabilizing medication. Follow-up visits have shown that the patient's symptoms have improved.
A primary care provider noticed that her elderly patient was describing symptoms of depression and anxiety, and connected him with a behavioral health care manager during the clinic visit. The care manager helped the man develop skills to manage the symptoms and consulted with the patient's primary care team to make sure the medication prescribed would optimize his mental health. The patient's anxiety scores have decreased by 77 percent. He is sleeping better, drinking less alcohol, exercising more and spending more quality time with his family.
"I have been so impressed and humbled by the care my primary care colleagues and our care managers provide on a daily basis," Dr. Pullen said. "It has also been eye-opening for me to imagine how we were caring for patients with complex behavioral health and other chronic diseases before."