St. Luke's works with community to preserve historic homes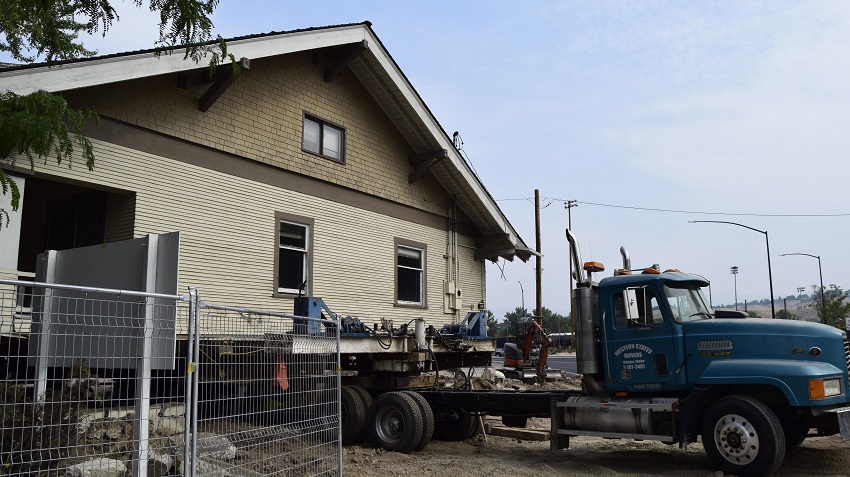 By Anita Kissee, News and Community
The first of several historic homes will be moved off St. Luke's property next to the Boise Medical Center starting this week. Up to ten residential and commercial buildings are expected to be saved and relocated in the coming months as St. Luke's prepares to start the next phase of a redevelopment project that will modernize the Boise hospital and improve access and care.
The first house to be moved is located at 214 E. Jefferson. It will be detached from its foundation, lifted off and moved down Avenue B one block to an empty lot on the southeast corner of Bannock. To minimize any impact to traffic, the move will take place overnight and start just before midnight on Aug. 16 and into Friday morning. Avenue B will be closed for one block between Bannock and Jefferson, but patients, visitors and emergency vehicles will still have access to the hospital.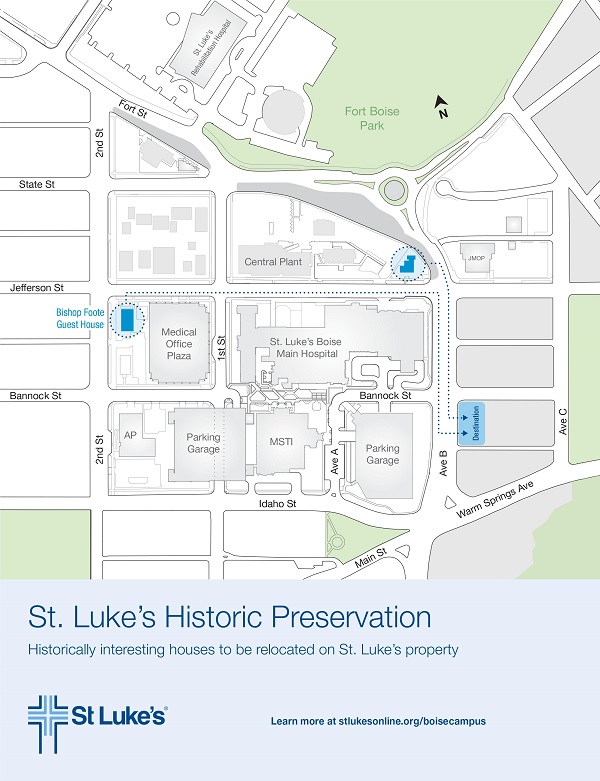 Instead of simply tearing down the structures, St. Luke's took seriously the input received from community preservationists, and worked to find new locations on the St. Luke's campus for two of the homes. A local developer will move many others and intends to restore them.
The Idaho State Historical Society identified seven homes of historical significance that merited consideration for preservation. Four properties are either listed on the National Register of Historic Places or meet the eligibility requirements, and three others feature historical characteristics that merit preservation, according to the ISHS. St. Luke's committed to saving all seven. Two will remain with St. Luke's: the Bishop Foote Guest House on 2nd Street, and what was once the St. Luke's Construction Office at the northwest corner of Avenue B and Jefferson Street.
"We preserve with purpose," said Logan Patten of Reclaimed Structures, which is working to relocate the remaining five identified houses, along with three additional buildings not included on the original list to save.
Patten's team has excavated around several homes. They will be moved next week, in September and later this fall. Patten says contractors will then work to preserve the historic look and nature of the house. "We are taking these buildings back to their original intention," he explained. "Our intent is to modernize the houses and preserve their historic value and charm."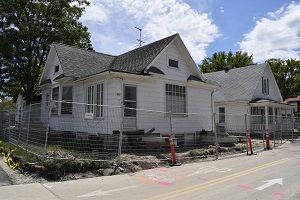 Reclaimed Structures has been working closely with Preservation Idaho to find and secure just the right locations for the remaining homes, and aims to keep them all within Boise's historic neighborhoods. Once the homes are relocated, they'll be restored, then put on the market and available to be purchased.
St. Luke's says this effort is a win-win for the community, and a direct result of St. Luke's hearing the community's concerns and changing the plan to better match the desire to preserve the history of these blocks. St. Luke's Community Relations Director Theresa McLeod says the health care organization has worked not only with Preservation Idaho, but also the Idaho Heritage Trust, Idaho State Historic Preservation Office, City of Boise Department of Arts and History, the City of Boise Historic Preservation Commission and the National Trust for Historic Preservation.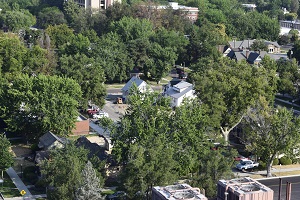 "Through public hearings, preservation research and an architectural survey, St. Luke's along with all of those partners, worked together to identify the most important ones for our community and St. Luke's committed to preserving them," said McLeod. "This collaborative preservation effort allowed us to identify a relocation strategy that will help honor the original intent of the homes, and what a surprise to be able to find new homes for not just the seven homes we originally planned to save, but at least three more."
The structures will be removed one by one. In their place, St. Luke's will construct a new northwest parking garage, shipping and receiving building, and central plant.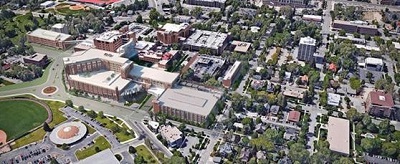 The work is part of St. Luke's Master Plan for its Boise campus and is the result of years of extensive study, planning and collaboration with key stakeholders, including the City of Boise, the Ada County Highway District and area residents. The thorough process included dozens of workshops, open houses and neighborhood association meetings, which helped to shape and evolve the plan through thoughtful input, like with preserving these houses.
The multi-phased plan will occur in stages over the years to come. At its core is St. Luke's commitment to create an environment in which it can provide the best possible care for patients and families, in an environment geared toward safety, healing and comfort.
Projects Include:
New Children's Pavilion (under construction, complete in 2019)
Transportation Improvements including a new roundabout at Reserve, a dedicated cycle track, intersection improvements, and safer sidewalks and bike lanes (under construction, nearing completion)
New Central Plant (construction begins in fall 2018)
New Shipping and Receiving (construction begins in fall 2018)
New parking structure (construction begins in fall 2018)
New hospital tower
Expand and modernize St. Luke's MSTI cancer center
Expand and modernize St. Luke's Children's Hospital
Expand and upgrade the current hospital tower
Together, the project will be one of the largest investments ever made in Boise and Idaho. It will bring new jobs to the region while building on Boise's growing reputation as one of the most livable cities in the country with the high-quality health care that is a critical component of quality of life. This major development project is estimated to bring as much as $1.2 billion of rollover economic benefit and job growth to the community.