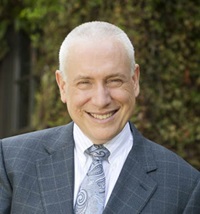 Chris Roth, our chief operating officer for St. Luke's Health System, and I spend a lot of time talking about consumerism. The healthcare industry is in its infancy relative to most other industries in addressing the needs and wants of its consumers.
St. Luke's is working toward this, and if you want to know more about consumerism, how health care needs to embrace it and steps St. Luke's is taking, be sure to read this piece by today's guest blogger, Chris Roth.
- David C. Pate, M.D., J.D.
---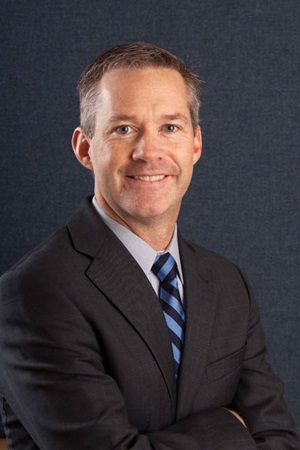 As St. Luke's chief operating officer, I sometimes feel as if I live in two worlds.
There is the world that I occupy with my family and as a consumer and community member. Here, I make appointments, reservations and purchases nearly instantaneously and conveniently from various types of computers, including my smart phone.
It would not be unusual for me to order and pay for dinner, make travel arrangements, check on my kids' grades and track down a great birthday present for my wife, all within an hour, at my convenience, without waiting.
In this world, the services I want are meeting me on my terms. Ways of accomplishing things that only a few years ago I viewed as nice-to-have conveniences have become must-haves. I now expect to engage in highly automated and integrated ways with the people and services I use in everyday life.
Then there is the world that I am involved in as a leader and consumer of health care, where these user experiences remain a work in progress.
We're working on many of these challenges at St. Luke's now, as are other health systems across the country, but it's hard not to be struck by what some of the biggest, most successful companies not known for their involvement in health care are doing.
Amazon, Google, Apple and Microsoft, along with others, are well down the road to creating ecosystems – in many respects, each is creating a full-service environment, or as close to full service as possible, for their customers. At a very broad level, they are anticipating people's needs and demands for automation, standardization and innovation, all things that St. Luke's is focused on as well.
Automation has to do with eliminating manual steps that limit just how much can be done by the customer/patient/user, empowering that person to effortlessly make choices and use time efficiently.
Standardization means no surprises, for either the customer or the provider of products and services. Those on both sides of the transaction get what they want and expect.
I'll use an airplane analogy. Can you imagine an airline industry where each pilot makes her own flight schedule, moves the seating configuration around and decides, on a flight-by-flight basis, how much luggage passengers can bring aboard? This is uncomfortably close to what navigation through the healthcare system feels like for many of us.
Innovation means both consistent improvement – building on what's gone on before – and completely reimagining how products and services can ultimately create better experiences for consumers and better care for patients in the future.
In health care, the concept of innovation is often embraced. But because health care is personal, delivered one patient at a time through the hands of caring professionals, standardization and automation are often viewed as a threat to the personalization of care, even though quite the opposite is true. The reality is that standardization and automation of processes are required so that we can deliver even more personalized care for each individual.
I know that my most satisfying experiences as a consumer have combined consistently reliable and efficient process with amazing personal service. That is our aim at St. Luke's. We know the changes we need to make will require a very different approach and mindset than we've had historically, and envisioning this future is something that I am energized to help shape.
There are many, many steps St. Luke's and health care as a whole need to take to create the right ecosystem for our patients and consumers. Each step is meaningful and mindful – and we're finding that each step, taken separately, amounts to a considerable body of work.
Here's one example.
Remember the airline analogy, where every pilot establishes her own system? Well, in too many instances that is the experience when scheduling an appointment with a physician or other provider, because they all have different scheduling practices.
To improve this experience, St. Luke's has been working on implementation of online scheduling. It's a simple concept, right? Meet patients where they are by providing the ability to book an appointment online.
But behind a simple concept lies a web of processes that must be automated and standardized so that we can consistently deliver results. Earlier this year, our clinicians took on the challenge of implementing universal scheduling practices across the system. They have succeeded in not only simplifying the process, but at the same time creating the potential for as many as 85,000 additional patient visits each year, and laying the foundation to bring online scheduling to our community starting next month.
This is also a great example of what the lean theorists and practitioners have known, that when you improve processes, you simplify, so that cost reductions and improved outcomes also become possible. This is just the beginning of the work we are called to do, and I expect that there will be significant ramifications to the ways we function.
The expectations of consumers continue to change, and patients of all ages expect health care to work in a way that meets them on their terms. Just like everything that I do from my home around travel or dining or purchasing goods, patients and consumers are now demanding the same from health care. They assume an environment that, quite frankly, most in health care aren't providing. Which is why Amazon, Apple and many, many others view health care as ripe for upheaval.
At St. Luke's, we are committed to delivering health care in a way that meets the changing expectations of consumers and our patients. From online scheduling to our innovative work in transforming billing to the opening of Idaho's largest virtual care center later this year, we are getting started.
Our commitment to our community is to improve care outcomes and lower the total cost of care. Transforming the way patients and consumers engage with us is, and must be, part of that commitment.