Construction Continues to Advance for New Idaho Elks Children's Pavilion
By Chris Langrill, News and Community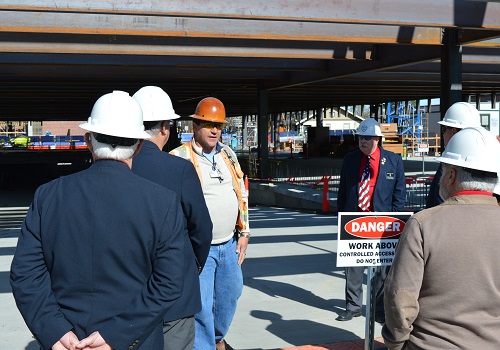 Jamal Nelson beamed with pride on a brisk spring morning recently as he showed off his latest project: the Idaho Elks Children's Pavilion at the corner of Jefferson Street and Avenue B in Boise.
Nelson, St. Luke's project superintendent, has worked in construction for nearly two decades, but he told the Idaho Elks members who were touring the site that this project is especially important to him. In May of 2017, Idaho Elks donated $5 million to be used for the construction of the building. Total cost is expected to be $42 million.
"For me, it's really special to be involved in a legacy project," Nelson said. "I'm kind of at the tail end of my construction career, so I've been wanting to be involved in some projects that have some significance and meaning."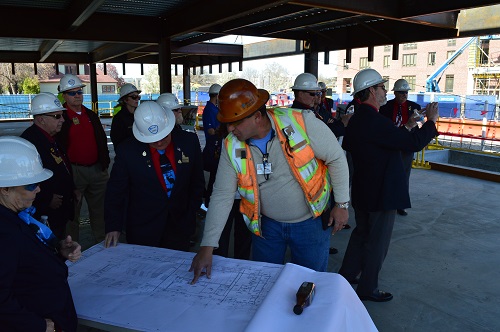 Nelson talked about how he's looking forward to completing a project that his children – and their children – can marvel at. And, of course, the completed building is all about children. It will bring most of St. Luke's pediatric specialists and services under one roof.
The completed project will feature three levels of underground parking, four floors and a roof garden. Nelson said the jewel of the project will be the skybridge that will connect the Idaho Elks Children's Pavilion with the main hospital building.
"It's unique, because there is really nothing else like it in the community," Nelson said.
A skybridge was recently completed at Boise Centre on the Grove, but that structure doesn't span across a road.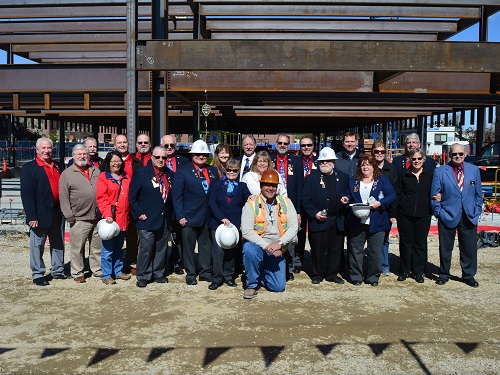 "It's really unique in terms of its design and the fact that we're trying to avoid shutting down Avenue B for two months," Nelson said.
Instead, the plan is to build the bridge on the ground, which will take about 10 weeks.
"And then our expectation is that the actual pick and set will be a day," Nelson said. "But there are a lot of logistics that go into that pick and set and making sure all the safety regulations are in place. So, I have a target, but the target is less important than the quality and safety."
The same goes for the completion of the building. Nelson is anticipating the building will be completed by next spring or summer. At that point, Nelson can hand over his "baby" and St. Luke's staff can begin the process of getting moved in.