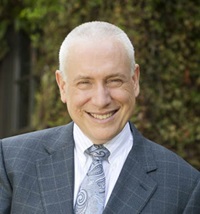 St. Luke's is focused on attaining better outcomes at a lower total cost of care as part of our Strategy 2020 strategic framework, but St. Luke's Humphreys Diabetes Center has been doing this work for 30 years now. The team and patients are marking today, World Diabetes Day, by celebrating the remarkable work and achievements of the past three decades.
Here is St. Luke's Communications Coordinator Chereen Langrill with some of the history that has positioned Humphreys to be the world-class disease management program that it is today.
- David C. Pate, M.D., J.D.
---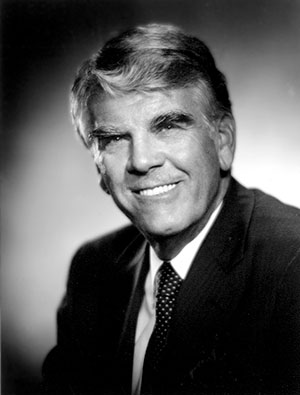 Fred Humphreys
November has been a month of reflection for the team at St. Luke's Humphreys Diabetes Center.
It marks the center's 30th anniversary, and today that milestone will be celebrated with current and former staff members and patients who will gather in Boise and Meridian.
Nov. 14 is also World Diabetes Day, which spotlights a disease that impacts more than 30 million Americans.
The tools available to treat diabetes have changed over the 30-year history of St. Luke's Humphreys Diabetes Center, but the message has stayed the same. That message has always been one of encouragement to empower people who have diabetes, said Julie Walker, a registered dietitian, certified diabetes educator and education supervisor at Humphreys.
"This is something you can do," Walker said, describing the message she shares with patients. "You can live a long, healthy life."
Humphreys started in 1987, just seven years after the first human insulin was marketed. At that time in the United States, an estimated 6.8 million people had diabetes mellitus.
Humphreys has evolved along with treatments for the disease. The center began as a department of Saint Alphonsus Regional Medical Center in 1987, established by Fred Humphreys, chief executive officer of West One Bank who was inspired to establish the program after he was diagnosed with diabetes. St. Luke's joined Humphreys as a co-sponsor in 1996, and in 2010, St. Luke's assumed full sponsorship of Humphreys.
As health care has evolved, so has diabetes care and treatment, but the center's role in the community has stayed vibrant and vital all along.
Education
Diabetes management can't happen without education, and for 30 years, St. Luke's Humphreys Diabetes Center has been the community's touchstone for diabetes education and support.
Former Humphreys Director Judy Davis remembers staying at the center late into the evening to help families receiving diabetes diagnoses.
Physicians would send families to Humphreys immediately following diagnosis to immerse them in diabetes education. Davis would help parents give their child the first shot of insulin, and show them how to use the glucose meter and what the numbers meant.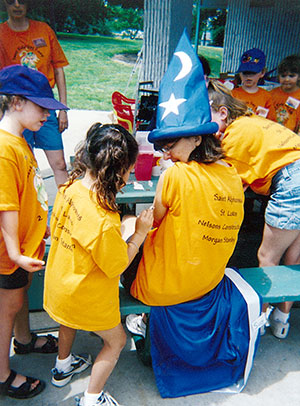 Long before the idea of value-based care had been introduced, the staff at Humphreys practiced the tenets of that concept. By spending several hours with a family, Davis could help them prevent future emergency department visits and complications, enabling patients to continue favorite activities such as school sports and teaching them how to control the disease rather than allowing it to control them.
"It's not a 10-minute process. I might be there four or five hours with that family." Davis said. "Diabetes education takes a lot of time."
When Davis worked with a family into the evening, she knew their next stop would be dinner. She would suggest they have dinner together at a favorite restaurant, and she used it as another learning opportunity by helping them identify healthy foods they could eat at a restaurant.
"That would show them they could still go out to eat and properly manage the individual's diabetes," she said.
The need for that education hasn't changed, according to Dr. Richard Christensen, endocrinologist and former Humphreys medical director.
"Putting it into practice requires some guidance," Dr. Christensen said. "The ability of diabetes educators in the classroom or one on one is particularly valuable."
Walker, who has dedicated her career to diabetes education, believes strongly in the difference it can make.
"With the reduction of one percentage point in the A1c, complications from diabetes are reduced by 25 to 30 percent, saving medical costs," she said.
While education is a valuable component to diabetes care, it wasn't covered by insurance until the mid-1990s. In January 1995, Blue Cross agreed to begin covering for diabetes self-management education services provided by a recognized education program. Medicare began covering diabetes education in 1997. Other insurers followed.
Davis, who was recruited by Humphreys to start the education program when the center opened in 1987, championed the effort to get insurers to cover diabetes education. She credits the center's board of directors for obtaining philanthropic support to cover additional expenses associated with diabetes education.
Glucose Control
In the mid-1990s, a scientific breakthrough gave Humphreys another tool to help patients gain better control of their glucose levels.
While there was a belief that blood glucose had an impact on diabetes, it took many years before that proof was delivered, Dr. Christensen said.
In the mid-1990s, around the same time Dr. Christensen joined Humphreys, there was a breakthrough in research that showed the relationship between glycemic control and diabetes-related complications.
"That gradually but radically changed diabetes from the point of view of controlling glucose," he said.
The way patients monitor glucose has also evolved over the years. Monitoring glucose levels has gone from a process where color changes on a test strip were matched to a glucose value delivered with a meter. Today, continuous glucose monitors are available and give patients better insight about their glucose levels.
Insulin Innovation
The push to develop a longer-lasting insulin started not long after it was discovered in the 1920s. By the mid-90s, science had advanced, and insulin manufactured today is available in formulas that are faster-acting and last longer.
As choices have increased for patients, however, so has the cost. According to the American Diabetes Association, the average price of insulin nearly tripled between 2002 and 2013. Even with insurance, it can be a challenge for patients to afford insulin.
"From the patient point of view, the challenge is access to treatment, in terms of cost," Dr. Christensen said. "We may know what we think is the best treatment, but it may be cost-prohibitive."
The need for diabetes care, treatment and prevention won't go away. The disease prevalence continues to increase, along with the cost for treatment, and research continues to find better ways to help patients live healthier and longer lives. St. Luke's Humphreys is leading the way in some of the nation's most exciting diabetes research; those studies were the subject in a 2016 blog post.
Dr. Christensen, who has witnessed great milestones in the science and treatment of diabetes, will retire at the end of this year.
"The amazing thing is just the realization that I look back and all these things I take for granted today just weren't available then," Dr. Christensen said. "It's quite something."