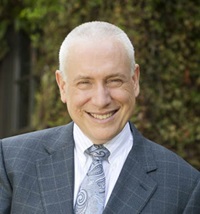 St. Luke's Strategy 2020 strategic framework is premised on the knowledge that health care is simply unaffordable to too many and the understanding that we will need to take this problem head on. People are looking to us to solve this problem, and Cody Langbehn, St. Luke's Wood River administrator, explored the challenge with members of his community during a recent meeting. Here is Cody to tell you more about the conversation.
- David C. Pate, M.D., J.D.
---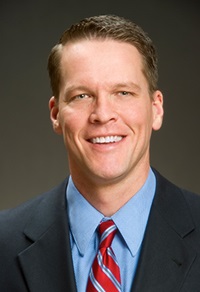 Cody Langbehn
I recently visited our local Rotary club to share St. Luke's Strategy 2020. I went in feeling excited – and came away with the sobering reminder that lives, businesses and the vitality of our Wood River Valley community are on the line.
The Rotary chair began the meeting with updates on members who were not able to attend due to significant medical issues. The announcements were a reminder of how personal and far-reaching the impact of health care is to the people we serve.
I believe in how St. Luke's is advancing health care delivery and confidently launched into my polished, 19-slide PowerPoint presentation, prepared to talk about St. Luke's mission, vision and strategic framework.
About five slides in, I began to discuss how we will transform our work to deliver on population health by improving outcomes and lowering costs. Hands began to shoot up.
Thirty-five minutes later, I had made it to slide six and my time was up. The group's engagement and passion around our plan for population health reinforced just how frustrated people are with the current state of health care in America.
One small business owner shared frustration with his company's rising health insurance premiums for what he described as a high-deductible, bordering on merely a catastrophic, coverage policy.
We talked about medical debt being one of our country's leading causes of personal bankruptcy, and how many Medicare beneficiaries who are unable to afford supplemental insurance policies are burdened with medical debt beyond their means.
We talked about the many opportunities for improvement as health care exists now, but once I began to describe St. Luke's focus on a new value-based model of care delivery, there was palpable excitement laced with trepidation and a healthy dose of skepticism.
"How much money does the health system need for each enrollee?"
"How many participants does it take to make this viable?"
"I'm on Medicare. Would I be a part of the Next Gen ACO? If not, how can I join?"
The questions were rapid fire, as they sought to understand how this new approach might work and if it might help them with their own situations.
As our time evaporated, I could see that our collaborations with other organizations around community health would need to save for another day. I plan to return for that conversation.
I am extremely proud and excited about being part of St. Luke's at this time. It's not only my responsibility to ensure our patients receive the very best care possible, but to also figure out how best to keep our community members from becoming patients in the first place.
We know this work will be difficult, and that many of us will be challenged to think differently, develop new competencies and embrace disruption. I'm proud to work for a health system that isn't satisfied with the status quo and is willing to lead where others might shrink away.
And I know from my recent conversations with the fine people of the Wood River Valley that the people of southern Idaho are not only asking us to help fix health care but eager to join us on the journey.