St. Luke's Jeff Cilek: A Different Way to Measure Employee Engagement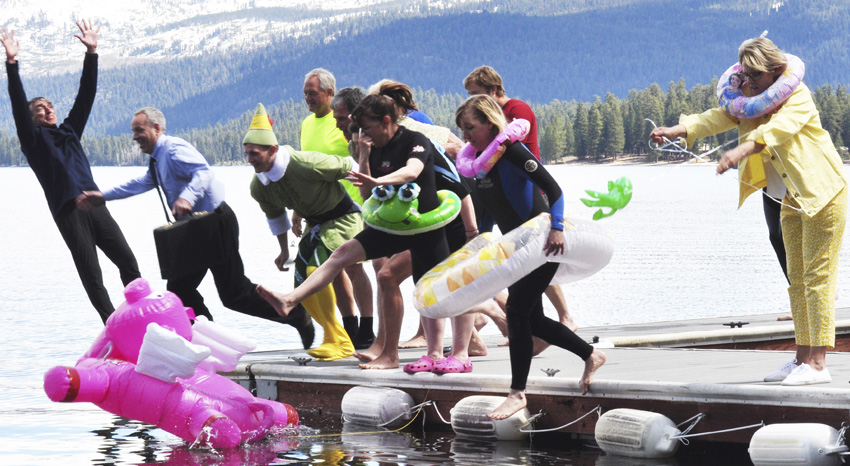 By Jeff Cilek, News and Community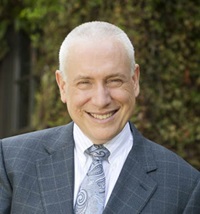 One aspect of St. Luke's Strategy 2020 is to engage our employees, physicians and communities. For us, engagement is more than a passive acknowledgement or understanding of the strategy; it is active participation and contribution.
Here is today's guest blogger, St. Luke's Vice President Jeff Cilek, who sees this engagement in action and with tangible results.
St. Luke's vision is reflected in our three-year strategic plan, Strategy 2020.
"To be the community's trusted partner in providing exceptional, patient-centered care."
- David C. Pate, M.D., J.D.
---
Underlying this vision and our strategic plan are three very basic aims: Evolve, Earn Trust and Engage. As an organization, as work groups and as individual representatives of St. Luke's, we are focused on carrying those themes through in our work and initiatives.
In my capacity as St. Luke's vice president of external relations, and because my team leads St. Luke's philanthropic effort, I've been giving quite a bit of thought to the "Engage" element of our strategy.
Like most large employers, St. Luke's regularly measures employee engagement through surveys. Such surveys can provide a very accurate representation of specific trends and patterns. We then compare results with previous surveys and comparable trends at other institutions.
What such surveys don't, and can't, measure is the passion or heart of an employee. And I have come to conclude that, although not scientific, employee giving provides an accurate and meaningful prism into the hearts of employees.
St. Luke's Elmore, Magic Valley, McCall and Treasure Valley recently completed annual "I Give" employee campaigns, and our colleagues in Wood River are embarked on their giving campaign at this time.
The effort among employees to support patients in their care and needs has grown over the years from humble beginnings to a massive effort, with 500 department champions and a few "wizards" behind the curtain.
And initial results from this year further affirm for me how accurate a gauge this measure of engagement is and just how amazing our St. Luke's employees truly are. Their hearts are huge and their passion is incredible.
Among the early results this year:
St. Luke's Elmore achieved a "double, double:" Twice as many employees as in the past gave, and twice as much was raised.
St. Luke's Magic Valley set a site record, with 55 percent of the employees giving.
St. Luke's McCall engaged 73 percent of the employees in the effort.
St. Luke's Treasure Valley participation has increased from 361 employee donors in 2011 to more than 1,600 employee donors this year.
Among the many areas supported, employees directed their gifts to:
The Fruitland Respite House;
The new Children's Pavilion;
Cardiac rehabilitation in Magic Valley;
Comfort meal trays to be delivered bedside to family members unable to break away and a family bed for those same types of situations;
A "distraction station" for anxious pediatric patients;
Stuffed bears to comfort patients after surgery;
A printer for NICU breast-milk labels;
6,100 infant transport blankets for Air St. Luke's; and
Renovation and expansion of St. Luke's Mountain States Tumor Institute's Meridian Diagnostic Clinic.
These gifts may not look like health care, but they are the sort of thing that make all the difference, the sort of thing that patients and families notice in their absence and the sort of thing that has contributed to St. Luke's national distinction as one of the country's top health systems.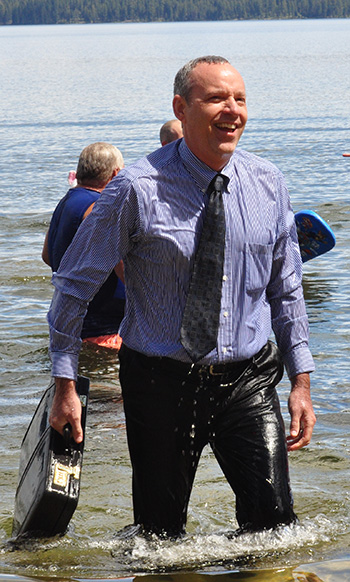 Each of our 3,200 employee donors – nearly a quarter of our workforce – give for reasons as personal and unique as they are. Here's a sampling of what we've heard from them:
From a MSTI team member: "It doesn't matter if your gift is large or small. Every gift matters. Together, we make a huge difference in the care we provide."
From a team member at the switchboard in the Treasure Valley: "I am proud to work for an organization that is always improving itself to better serve its community."
From a St. Luke's distribution technician in Magic Valley: "If I want to see change in this world, I have to be the change that I want to see. I'm very passionate about children and I support them any way I can."
We may not know the individual reasons behind each employee's gift, but their charitable support tells us a lot about who our St. Luke's employees are. Here's what I know:
They are selfless. When employees give, they do so without expectation of recognition or reward. Their personal fulfillment is greatest when other people – patients, family, neighbors and strangers have the best medical services and providers to care for them when they need it most.
They are leaders. Everyone has the capacity to give something valuable – be it time, wisdom or wealth – but not everyone gives. When employees give, their compassion and generosity inspires others to give.
They are creative and fun loving. Given empty picture frames, Magic Valley employees "filled in the blank" by creating framed art that linked their departments and work to St. Luke's organizational efforts. McCall leadership plunged into the icy waters of Payette Lake to celebrate the team's giving effort. You can see the fun and feel the chill in the video below.
A wise man once told me, "Sooner or later, a good plan turns into hard work." St. Luke's employees rise to the challenge every time, and now we'll roll up our sleeves and set to work thanking all our generous donors. The gifts are an expression of values, beliefs, hopes for the future and the lasting difference our team members want to make in the world. You can't get much more engaged than that!