Hair-Raising Events Put the 'Fun' in Fundraising
By Chris Langrill, News and Community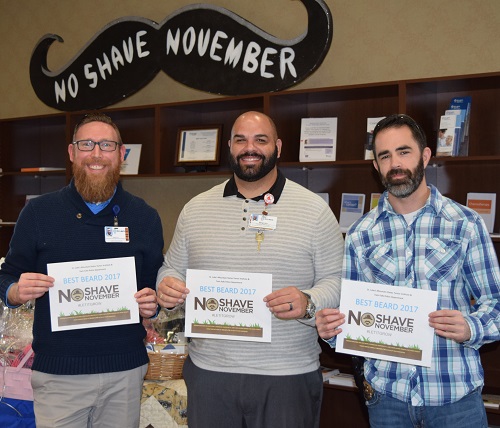 Recently, St. Luke's physicians and employees in the Magic Valley and Treasure Valley put down their razor blades and picked up their proverbial torches in the name of raising money for the hospitals.
No Shave November provided a unique way for men to grow out their beards to support their grass-roots campaigns (or would that be facial-hair roots campaigns?).
The No Shave November events were all about fun, but by the end of the month they produced some serious money.
Michelle Bartlome, the public relations manager for St. Luke's Magic Valley, said the event raised $14,000 last year. This year's raffles and donations at both St. Luke's and the Twin Falls Police Department eclipsed last year's amount, with a total of more than $15,000 raised.
"Helping support patients with cancer is such an important cause and has inspired many of our officers to support No Shave November," said Twin Falls Police Department Officer Shawn Applewhite.
The money will go to St. Luke's Mountain States Tumor Institute in Twin Falls through the St. Luke's Magic Valley Health Foundation's cancer patient emergency fund.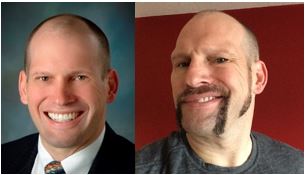 Dr. Frank Johnson, vice president of medical affairs for St. Luke's West Region, won the "Most Transformed" award in Treasure Valley's No Shave November competition.
The campaign in the Treasure Valley has humbler, er, roots. But if Daniel Silver has his way the event will continue to grow in years to come.
Silver, the senior director of Physician Services in Boise, decided on short notice to see if he could get some of the physicians and other staff members to participate. Silver said the idea came to fruition about 24 hours before Nov. 1, but 25 men signed up and donated almost $1,500, which will go to St. Luke's Men's Health.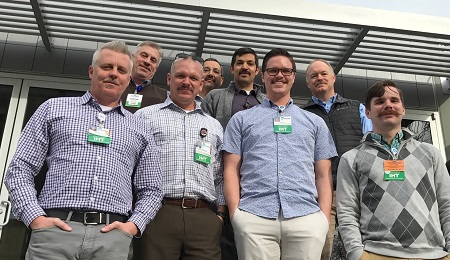 "Next year, it will be a lot bigger," Silver said. He said he would like to see other departments get involved and some friendly intra-department rivalries taking place. He has half-jokingly commented that he'd like to raise $10,000 next year.
"We'll see what happens," Silver said.
In the end, everybody would win if No Shave November events – and beards – continue to grow.
SO WHO WON?
Treasure Valley:
Doug Ebbers , Most Creative
Frank Johnson, Most Transformed
Curtis Brien, Best Overall
Magic Valley:
Jacob Gardner
Brycen Taylor
J.R. Paradez (Twin Falls Police Department)