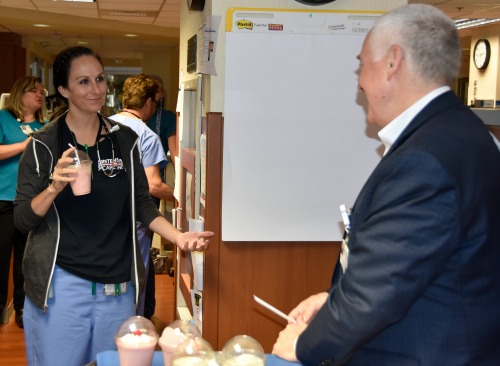 Milkshakes on the house.
That was the order of the day Tuesday afternoon, when St. Luke's Health System President and CEO Dr. David Pate surprised medical and surgical intensive care unit team members with shakes in recognition of their exceptional everyday work – and some extraordinary recent acts of compassion for multiple patients and families.
In on the conspiracy for good were Erin Roth, senior director, heart and vascular; and Heart Administrator David Bishop.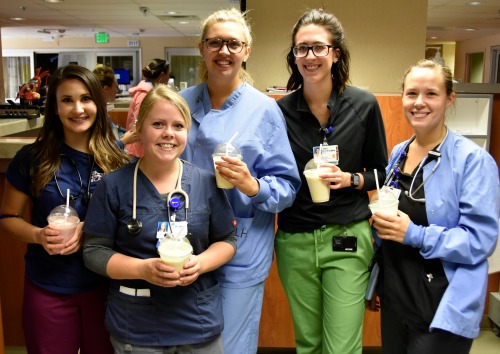 Dr. Pate rounded on the Boise MICU and SICU staff with a cart of strawberry, vanilla, chocolate and butterscotch milkshakes, crafted specially for the surprise by St. Luke's Food and Nutrition.
Members of the MICU team were involved in a very special patient moment in July when they made an arrangement for a butterscotch shake for a patient being taken off support systems. The event followed by a week a plan the SICU team made for the bed-side wedding of a patient and his long-time fiancée.
"The Treasure Valley ICU teams provide excellent care on a daily basis. They care for one patient and one family at a time. This was extraordinary, and they made it happen," said St. Luke's Intensivist Dr. Wendi Norris, catalyst for the festivities. "I wanted to call out their service ..."